When Onna LeBeau took the job of Executive Director for the Black Hills Community Loan Fund (BHCLF) nearly six years ago, the odds were stacked against the nonprofit. For the better part of a year, the Rapid City-based nonprofit had sat idle, and its board was only willing to give it — and Onna — 12 months to see what could be done to keep the doors open. Despite that the organization had $10,000 in capital and a staff of one (Onna), she was hopeful. After all, this was the job she was meant to have.
Onna didn't always aspire to be at the helm of a Community Development Financial Institution (CDFI). She was born into the Omaha Nation and lived in Aberdeen, South Dakota from the time she was six-months old. When she was 18, she got married and after some time the relationship became abusive. Although she knew she needed to escape the abuse, she didn't know how to do it, especially given she only made $3.25/hour working at Hardee's.
It wasn't for another five years that Onna saw what it would take for her to leave. That's when her then-husband put her in charge of paying the family's bills. "I knew this is how I was going to be able to get out," she said. "It let me see what the bills were and how much we paid for rent and utilities and everything."
Taking over her family's finances proved to be the financial literacy education Onna had never received in high school, where she'd learned how to write a check in "business math." Without her husband's knowledge, she budgeted for and created a five-year plan that would allow her to save the money she'd need to leave, pay rent (and a security deposit), and get out of her situation. When she found out she was expecting her second child, however, Onna sped her plan up to two years.
Once Onna left her abusive relationship, there was nothing holding her back. She graduated from college, got a community development job with the federal government, remarried, and had three more children. She was exactly where she wanted to be — or so she thought. One day, Onna attended a meeting where Elsie Meeks, president and CEO of First Nations Oweesta Corporation, a Native CDFI intermediary, was speaking. "They were talking about the curriculum they had just created for Indian country," she said, "and about how the financial education curriculum was tied to the cultural perspective that, as a people, we are planners. I thought 'where was this when I needed it? This is amazing, and I need to do this.'"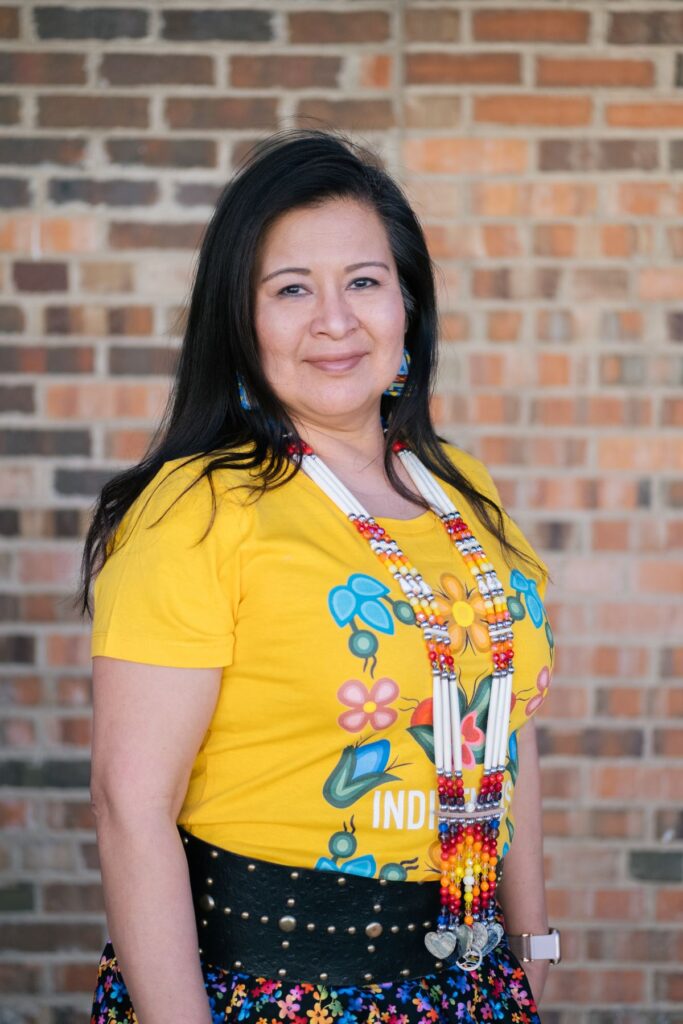 From the moment Onna learned about CDFIs, she knew she wanted to get involved and be a part of one. She left her 15-year tenure with the federal government, became a consultant, and returned to the classroom to get her master's degree in community development. Five-and-a-half years ago, she was offered her dream job at BHCLF.
Building Trust Through Shared Experiences
When Onna took over the reins at BHCLF, she faced a steep learning curve; however, she wasn't afraid to ask for help. She reached out to her peers at other CDFIs, particularly those working at the handful of Native, urban CDFIs in the country, for guidance and advice. With the support of her CDFI network and her board, Onna helped to get BHCLF certified within 18 months of becoming the Executive Director. Since then, the CDFI has brought in over $1.2 million in grants, deployed more than $77,000 in loans, and launched numerous financial education programs. Additionally, BHCLF created a consolidated debt program to help community members defeat the payday loan cycle they were stuck in.
Because BHCLF is designated as a Native CDFI, 51% of its clientele has to be Native American. Onna, however, estimates 90% of BHCLF's clients are Native. Of those clients, most work within western South Dakota's tourism industry, making minimum wage or less. In Rapid City, of the 10% of the population that is Native American, more than 50% live below the poverty line, a statistic that's being compounded by the increasing cost of living and lack of affordable housing. "It's really challenging to live here, financially," Onna said. "In order to make rent for the average $1,000/month home at the wages people make, they have to work one-and-a-half full-time jobs."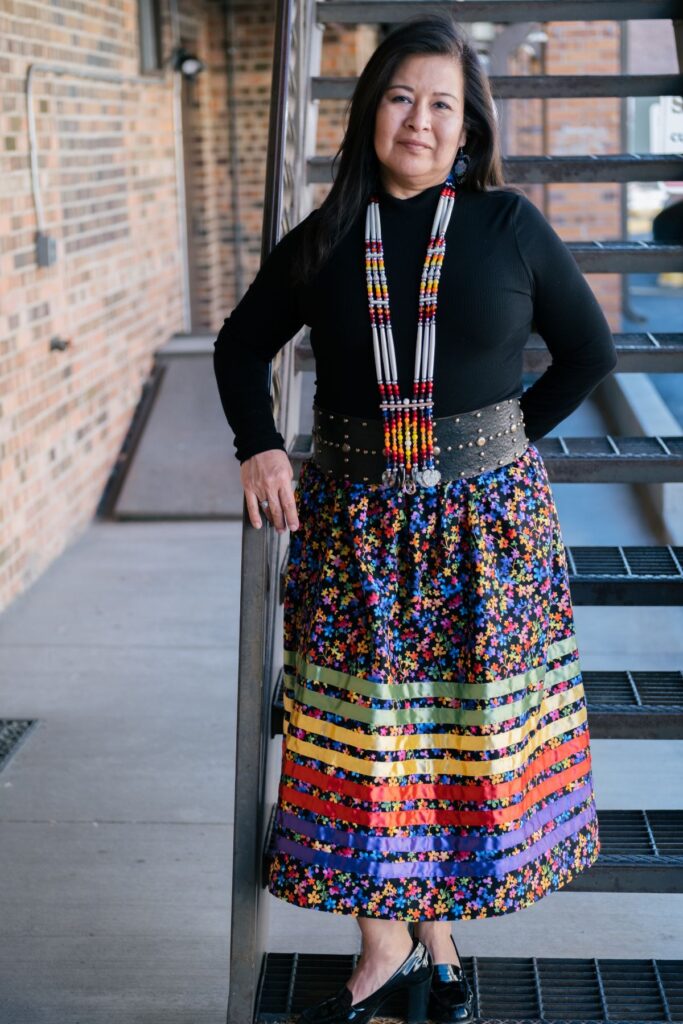 Given the realities of living in Rapid City, when BHCLF reached a point where it could hire two full-time staff members, Onna wanted team members who reflected and understood the surrounding community. That's exactly what she got when BHCLF hired Dr. Shannon Ahhaitty and Nikkole Bostnar. "All three of us women have had some form of trauma we've had to overcome," she said, "and we have all had to scrape by with pennies. We've all used the social service system, and we've all been single parents, so our clients see we actually get it."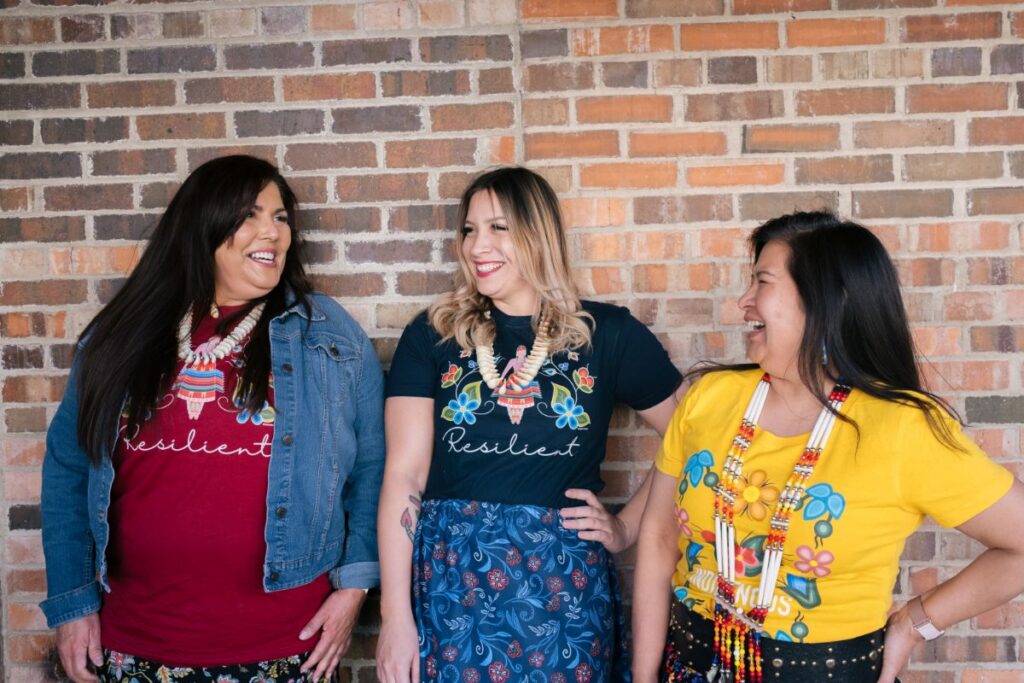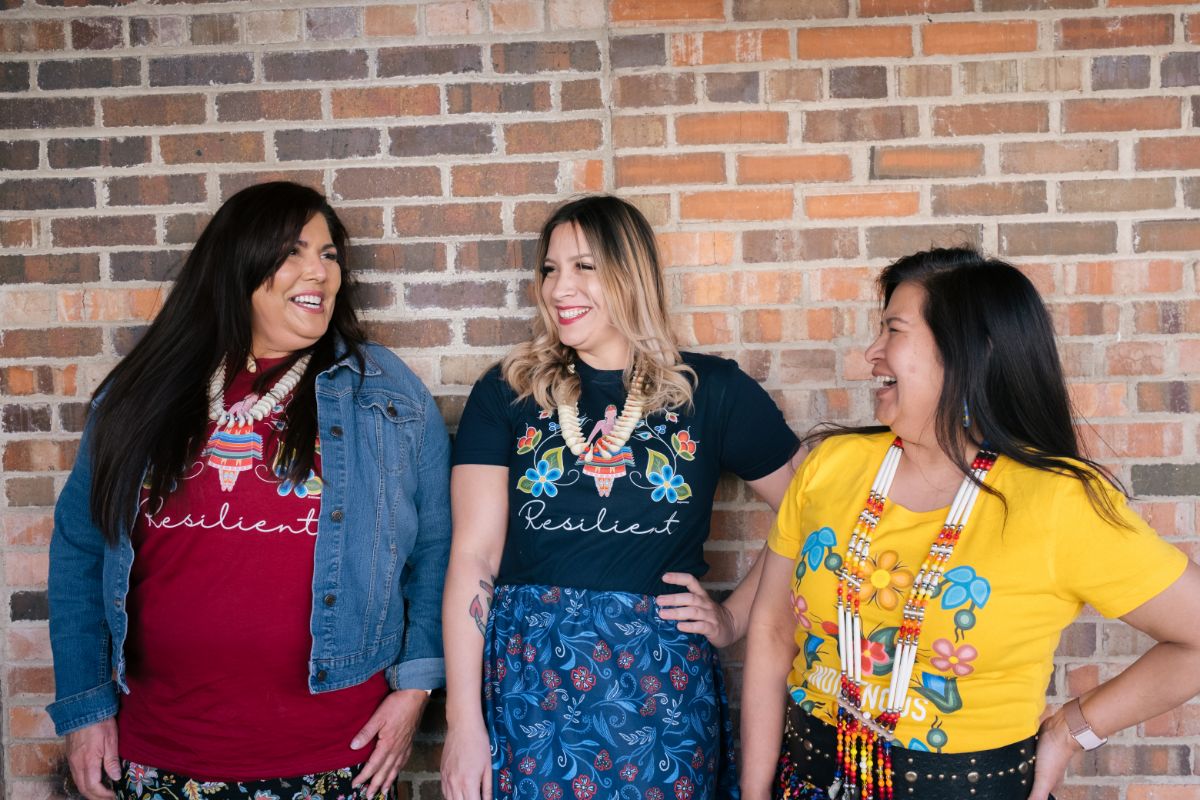 Onna says that her team's ability to relate to BHCLF's clients — or rather, BHCLF's clients' ability to relate to her team — is one of the ways the CDFI has been able to build trust and find success in its community outreach efforts. Additionally, all of BHCLF's curriculum is Native-based, which is another way the CDFI has been able to build trusting relationships with its clients and establish itself as a recognizable placeholder in its community. In fact, unlike other CDFIs, lending isn't BHCLF's number one priority. Instead, its programmatic offerings are centered around financial education, mentorship for entrepreneurs, first-time homeownership, and youth outreach. According to Onna, each of these programs is about "getting people in the door."
For example, in December, BHCLF received a small grant from the NDN Collective to help community members impacted by the pandemic. In order to be able to apply for utilities and rent assistance, however, community members had to complete BHCLF's financial education class. According to Onna, nearly 40 people took the course and received funding. "Getting them in the door is the goal, because that makes them more curious about how we can further help them," Onna said. "And then, over time, the assistance we provide helps them get to a point where they can start thinking about their futures, whether that's buying a home or paying off debt or anything."

"Amazing Things" To Come
Onna and her team at BHCLF have big plans for the CDFI's future. Among their long-term goals are setting up financial education classes in the surrounding school systems and establishing a community center-esque space where community members can meet. More so, BHCLF recently received funding to help 20 local artists affected by the pandemic build their online sales platforms. In addition to the programmatic support she and her team are offering, Onna is aiming to provide BHCLF microloans to at least a quarter of the artists to further support them. It's the kind of creative pairing of education and lending Onna wants to do more of at BHCLF.
"We just have to get really creative when it comes down to helping our clients," Onna said. "But I always tell clients that if they're able to find another organization who's willing to lend them money, go for it because that means we got them to the point where they are loan ready, and to me, that's a success."
What's also a success is Onna's journey from where she was as an 18-year-old to where she is today. It hasn't always been easy, and she's been dealt plenty of setbacks and loss, but Onna strives to focus both on the good and on BHCLF's mission to strengthen the financial future of her community. Not surprisingly, she has no plans of stopping anytime soon.
"As soon as I got this job, I knew this is where I needed to be," Onna said. "I still don't know how it's all going to come together sometimes, but I love my job, and I have ginormous visions for this organization. Every day, I tell my team 'we are going to do amazing things,' and they tell me 'we know!'"
Learn More
Black Hills Community Loan Fund is dedicated to creating financial opportunities for economically disadvantaged families who aim to strengthen their financial future in the Black Hills Region.
CNote

is a women-led impact investment platform that uses technology to unlock diversified and proven community investments to generate economic mobility and financial inclusion.