Stefka Czarnecki Fanchi has always been a big believer in homeownership. Both of her parents were teachers; however, her dad "built" every house Stefka's family ever lived in, whether that meant physically building the structure or making improvements to what was already built. According to Stefka, she has lots of childhood memories as a kid on construction sites, and she was aware, from an early age, how special it was — emotionally and financially — for a family to have a house to call home.
Given that passion, it's not surprising that Stefka has only ever worked for nonprofits, including jobs in high school and college, as well as five years working in local government. However, in 2004, Stefka was able to weave her deep-seated passion for affordable housing into her career when she took a position at Habitat for Humanity of Colorado's state support organization. For the next 14 years, Stefka helped to support the 30-some Habitat for Humanity affiliates across the state by fostering and developing partnerships and raising funds. Although Stefka loved her job, she couldn't ignore the buzz that was being created at the end of 2017 about the creation of a new community land trust in the Metro Denver Area. Recognizing that there wasn't a robust funding mechanism for affordable homeownership in the region, a group of funders created Elevation Community Land Trust to help shrink the gap and create permanently affordable homes.
The community land trust model blossomed out of the civil rights movement, and the first community land trust was formed in the late 1960s in rural Georgia by a group of Black farmers who wanted to own their own land. What they helped to create was a model in which they could communally own the land while at the same time creating opportunities for individual families to participate in the wealth that came from homeownership. Therefore, homes are less expensive because buyers aren't buying the land, which is what escalates in cost over time, and in exchange for that discounted price, buyers agree to pass that opportunity onto the next buyer. In this way, by splitting the land from the houses and having a strict resale formula that limits the appreciation of homes, community land trusts are able to keep affordable housing affordable. Today, there are more than 230 community land trusts throughout the United States, with many more scattered across the globe.
Generally, these trusts are owned and operated by nonprofits, and unsurprisingly, Stefka wanted to get involved in Elevation Community Land Trust. She was particularly drawn in by the community land trust model itself. According to her, the typical way of investing in affordable homeownership has been via down-payment assistance, which is focused on the buyer, not the real estate. The community land trust model, she says, flips the script on the traditional approach to affordable housing by putting capital and resources into real estate, much like public infrastructure. "The community land trust model is a much more responsible use of public funds," she said, "because it is able to be recycled time and time again so that we don't have a big windfall or a big subsidy coming into one family. Instead, we're able to make this so that generations of families can benefit from the same home."
A Creative, Strategic Lender
Elevation Community Land Trust launched at the end of 2018, and Stefka took over as president and CEO in November of that year. Since then, the nonprofit has hired nearly a dozen staff members. More impressively, the trust has more than 200 homes in its portfolio and 75 homeowners have closed on their homes. Another 330-plus housing units are in the nonprofit's immediate pipeline, meaning that they'll be completed over the next two years.
Stefka is the first to admit that the public-private partnership's early success metrics are a result of a robust coalition of actors, including local municipalities, state agencies, housing authorities, foundations, individual donors, and Impact Development Fund (IDF), a Colorado-based Community Development Financial Institution (CDFI) that creates economic opportunity by delivering flexible capital to develop and preserve affordable housing and nonprofit facilities in under-served communities across the state. CNote partners with CDFIs like IDF in communities across the country, channeling capital to fund social missions like women's empowerment, entrepreneurial funding, and affordable housing.
Stefka had become a cheerleader for CDFIs when she was working at Habitat for Humanity, where local affiliates needed local financing to build homes, and she welcomed the opportunity to work with IDF when she joined Elevation Community Land Trust. That was especially true when the nonprofit began work on one of its first projects: a 92-unit condominium development called La Tela, located in Denver's Art District on Santa Fe. Even with public and private funds, Elevation Community Land Trust had to put $3 million into the project, which would take two years to complete. "It's expensive to use conventional financing over that long of a hold," Stefka said. "We started talking with IDF about our cashflow pinch points. The great thing about IDF is that they are strategic thinkers, and we started talking about what we wanted to accomplish, not what we needed, and how we can work together to get that done."
According to Stefka, unlike other lenders, Elevation Community Land Trust was able to access Capital Magnet Fund (CMF) dollars through IDF, which came with a 1% interest rate. More so, IDF was able to work with Elevation Community Land Trust to save the nonprofit financing charges over time, which in turn reduces the total development cost of each unit of housing built. In addition to that low-cost capital, IDF also offered Stefka and her team industry know-how that they wouldn't have received elsewhere. "Affordable housing projects are super complex," she said. "One of the things that is often a challenge for a bank is the idea of doing something that is not the 'normal way.' The creativity, expertise, and willingness to think outside the box on things that might be traditionally unbankable really is where the value of IDF and other CDFIs lie."
Building into the Future
Stefka and her team at Elevation Community Land Trust have lofty goals: together, they want to add 1,000 affordable home-ownership opportunities to the Colorado housing market by 2027. They don't plan on stopping there; however, that's the critical stabilization point where, organizationally, the trust will be able to bring in enough revenue to cover its operating costs, which means the nonprofit won't have to rely on philanthropy to stay above water.
The need has never been greater. According to Stefka, over the past year, Elevation Community Land Trust has seen a 10-fold increase in its application rates. It's too early to know if the inundation of people wanting to buy affordable homes is a result of COVID or something else, but the present reality has added a sense of urgency — and purpose — to the land trust's day-to-day operations. That's led to deepening conversations around how Elevation Community Land Trust can help to proactively create racial equity through its work. In its first impact evaluation, the nonprofit learned that the percentage of its homeowners who identify as Black, Asian, Latinx, and female-heads of household are as much as three times higher than the general market.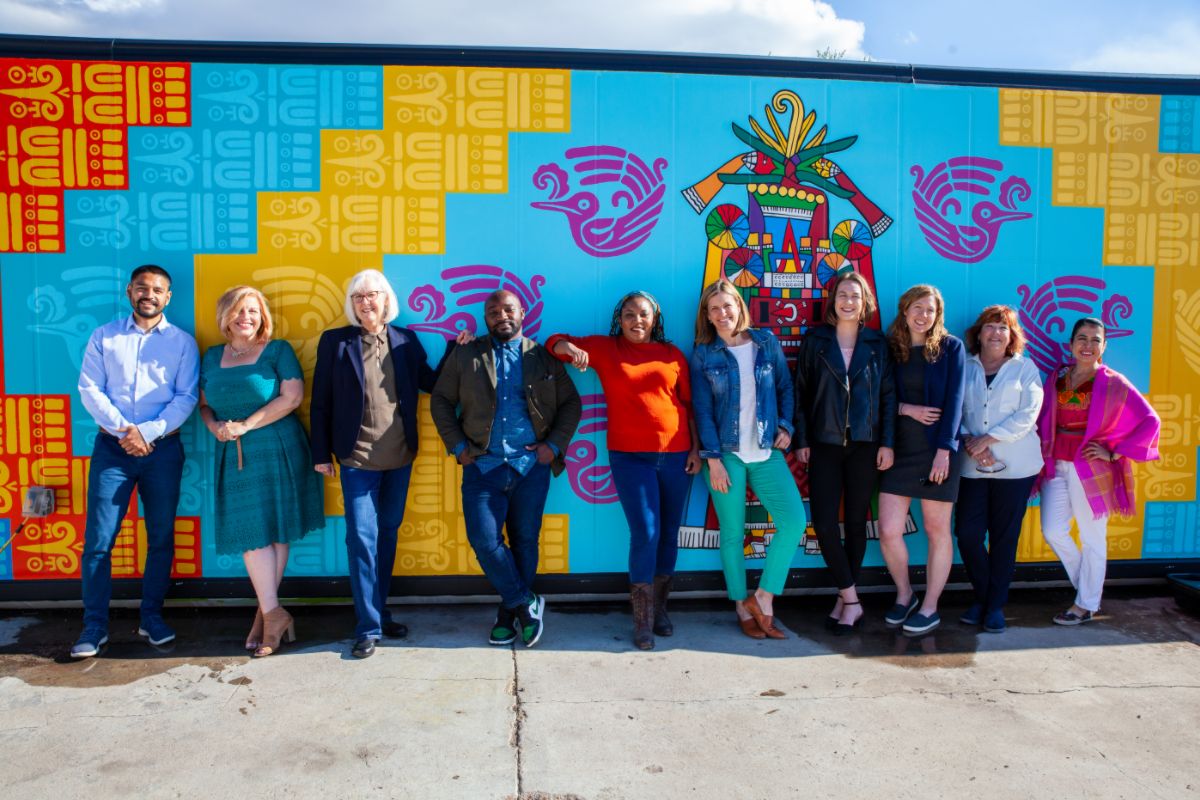 "We're looking at what tools are at our disposal so that we can make real impact generationally," Stefka said. "Homeownership and building something for yourself and your family is something that's a real cornerstone to American life, and when people are shut out from that opportunity, they are shut out from the American dream, so we want to do everything we can so that everybody can share in the prosperity that is part of this crazy real estate market that we're experiencing in Colorado."
Learn More
Elevation Community Land Trust

makes homeownership more accessible for Colorado families through the community land trust model, a proven tool for creating and preserving accessible, inclusive communities for generations.

Impact Development Fund

 (IDF) is a Colorado-based Community Development Financial Institution (CDFI) that creates economic opportunity by delivering flexible capital to develop and preserve affordable housing and nonprofit facilities in under-served communities across the state.
CNote makes it easy to invest in great CDFIs like Impact Development Fund, helping you earn more while having a positive impact on businesses and communities across America.