When Aimee and Preston Osborne met and married in Fort Hood, Texas in 2001, their dream was to one day own a lake-side resort, an RV park, or something that would take them back to their rural roots. Aimee grew up in the Northwoods of Minnesota, Preston was born and raised in Ashe County, North Carolina, and both knew what it was like to live in a place where the natural beauty and remoteness drove the local tourism industry. For Preston, that was the Appalachian Trail, and for Aimee, that was Lakewood Lodge.
The storied history of the 240-acre Lakewood Lodge goes back to 1906; however, Aimee's grandparents didn't come to own the "rundown old fishing camp," as she called it, until the 1980s. According to Aimee, she lived with her parents and siblings in a double-wide tucked on the back 40 acres of the property, and everyone helped out with the resort. The lodge was 30 miles from the nearest town, which had a population of 900 people.
"When you grow up in a place like this, the idea that you can ever really come home and be super successful is slightly limited," Aimee said. "It's not to say you can't do other things and be successful, but there's no industry here beyond the resort industry, and the economy isn't conducive to young people coming back here and working their way up the ranks."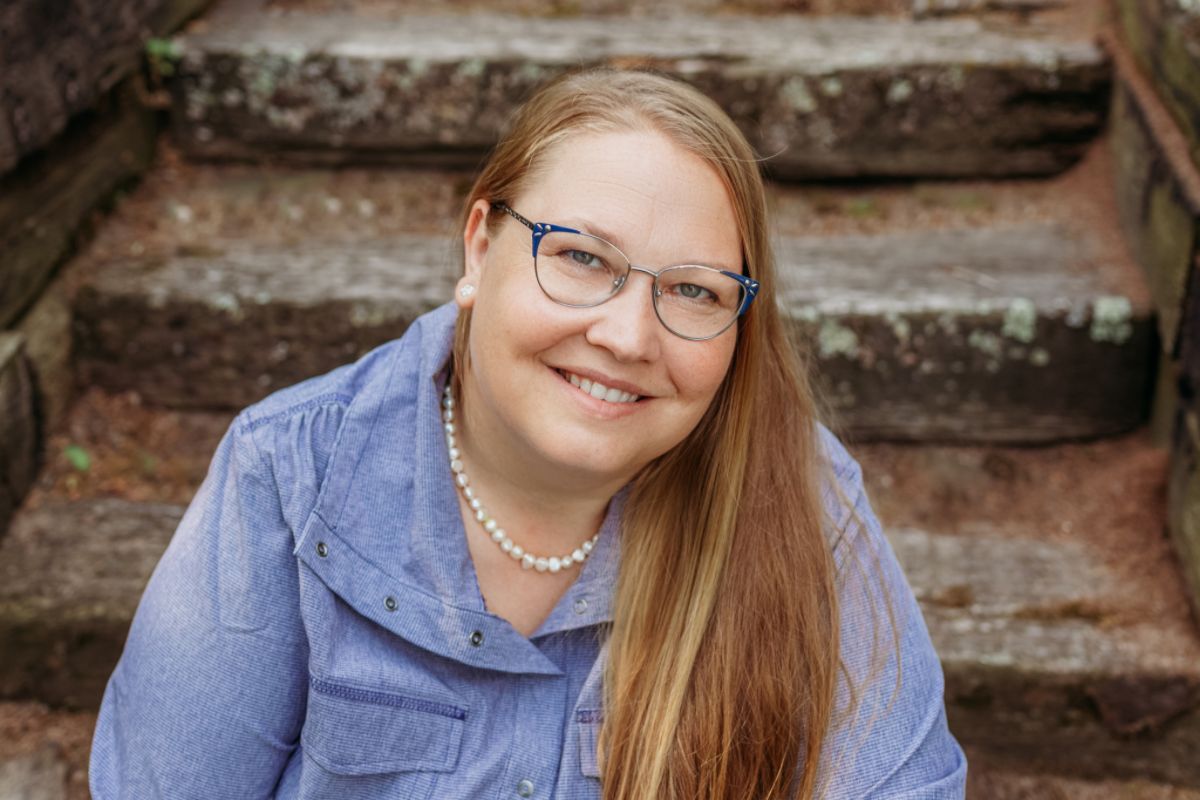 That mindset is partly what drove Aimee to enlist in the Army, where she met Preston. In a time before cell phones and the internet, the two would spend time in their one-bedroom apartment in Killeen, Texas flipping through copies of Log Home Living, dog-earing pages, and cutting out pictures that they both liked. "We always had that dream of where we wanted to end up," Preston said.
Being in the military, however, meant that the Osbornes had a few more moves — and for Preston, five deployments — before they could bring their retirement dreams to fruition. The family was sent to bases in Kentucky, Louisiana, and Alaska before ending up in Colorado Springs. Over the next five years, Aimee left the military to become a massage therapist, and she took a job selling residential solar. She loved her job, but when the world lurched to a halt due to the COVID-19 pandemic and her responsibilities transformed into telemarketing, she realized that if she had to be stuck at home on lockdown and working remotely, then she didn't want to be in Colorado.
She did a Google search for Lakewood Lodge. Sure enough, it was for sale.
Making a Dream a Reality
Aimee called the listing agent, who in turn referred her to the bank that already financed the lodge. The bank said it was willing to loan Aimee money, but only for half of the amount she'd need to buy Lakewood. The Osbornes adjusted their dream and instead set their sights on smaller resorts in the area, which still cater to the region's fishing, hiking, and weekend-getaway enthusiasts. Because Preston, a Sergeant First Class, couldn't leave the military base because of COVID-19 restrictions, Aimee piled their children into the car and drove 16 hours from Colorado to Minnesota to begin looking at properties, none of which Aimee felt excited about.
Aimee's return to the Northwoods, however, didn't go unnoticed. The owners at Lakewood Lodge heard she was in the area and wanted to meet with her to see if there was anything they could do to help. Aimee felt hesitant. "I didn't want to waste their time, and I didn't want to waste our time on something that might not be possible," she said. "But those other resorts were not going to work. That's not where my heart was. My heart was here, at Lakewood."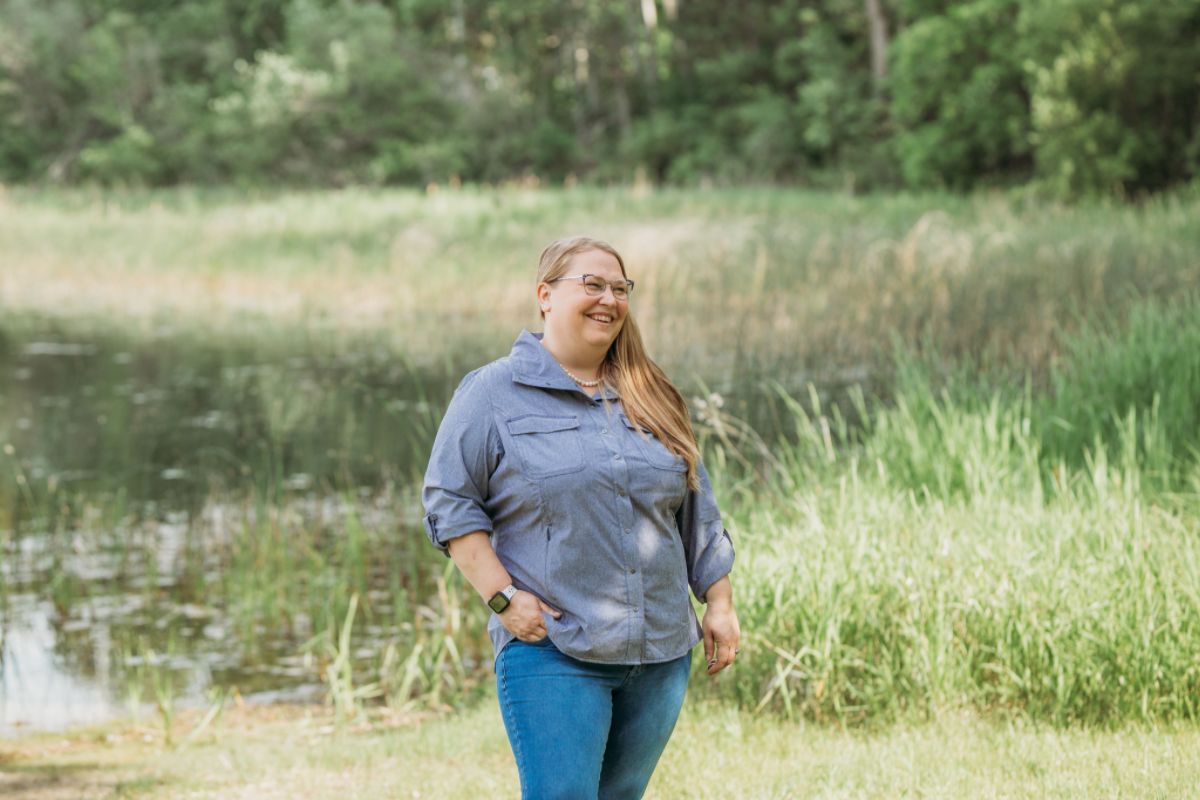 Aimee and Preston decided to do everything they could to raise the capital they needed to buy the resort. That's how they got connected with Entrepreneur Fund, a Community Development Financial Institution (CDFI) that works with entrepreneurs across northeast Minnesota, central Minnesota, and northwest Wisconsin to provide flexible business loans, skills development, and networking opportunities. CNote partners with CDFIs like Entrepreneur Fund in communities across America, funding loans to small businesses and empowering local entrepreneurs like the Osbornes.
In total, Aimee and Preston took out seven loans to purchase Lakewood Lodge; however, according to Aimee, the ongoing education and support they received from Entrepreneur Fund were arguably more important to them than the capital. "We had the passion," she said, "but not the full knowledge of how to approach a bank and how to really put the funding together in a way that made sense. That's what we needed the most." Entrepreneur Fund was also able to "widen the conversation" and introduce the Osbornes to important contacts who they "had no idea existed," but who nonetheless proved to be worthwhile and helpful resources.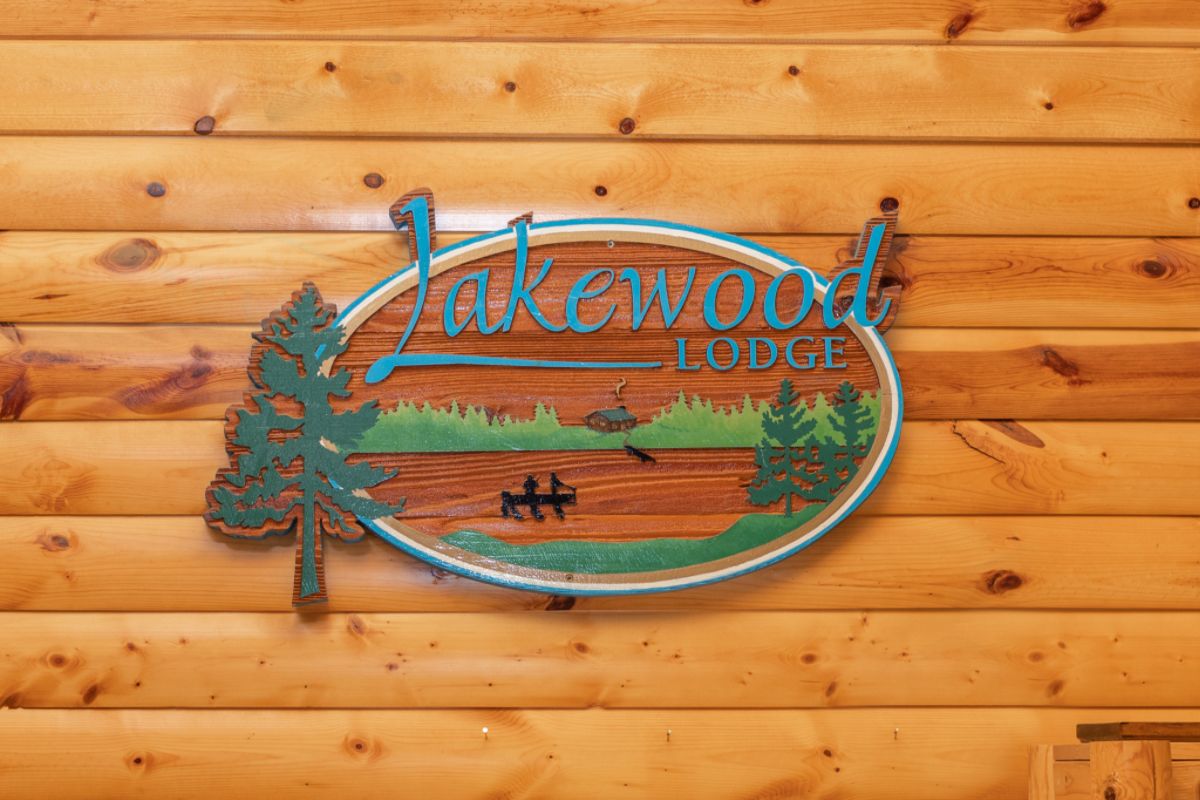 From start to finish, the purchase took roughly six months to go through: six months that Aimee describes as an emotional rollercoaster. However, given both the global pandemic and the nuances of lining up seven funding streams, the two feel blessed that they were able to make it to their closing on November 3, 2020, which was attended by Lakewood Lodge's previous owners, the Osbornes, and Entrepreneur Fund staff members. According to the couple, there were a lot of tears, but they didn't feel nervous about what was next: owning and operating a 14-cabin resort.
"We were just wanting to get started," Preston said. Aimee added that the two felt confident because of all the support they received. "It didn't feel risky because seven other people believed in our ability to do this, and they told us they wanted to invest in us because they believed that we could do this. For us, that took all the fear away."
Welcome to Your Dream
Not surprisingly, the Osbornes have settled into life as Lakewood Lodge's owners, and the couple — and business — are thriving. Although they didn't have time to take a victory lap after completing the purchase, they've been plenty busy maintaining the property and welcoming guests. Because the Canadian border remains closed due to COVID-19 restrictions and because of people's stay-at-home-induced stir-craziness, Lakewood Lodge has continued to see high numbers of guests. Some are even early-booking for this coming fall because of the ongoing uncertainty.
"COVID has definitely increased outdoor sports and lifestyle," Aimee said, "and the closed border has been a boon for business. It's been good to revive the resort industry up here a little bit, and it's also renewed the resort spirit, which is good for us."
The Osbornes are hard-pressed to name their favorite thing about owning Lakewood Lodge. Aimee loves to attend craft shows and to support local artists, and after more than 20 years of adhering to a strict military schedule, Preston enjoys setting his own schedule and being his own boss. The two, however, agree that the thing that brings them the most joy is showing guests to their cabins and witnessing their excitement firsthand. After all, they share in that excitement, because it's their Log Home Living dream that came true.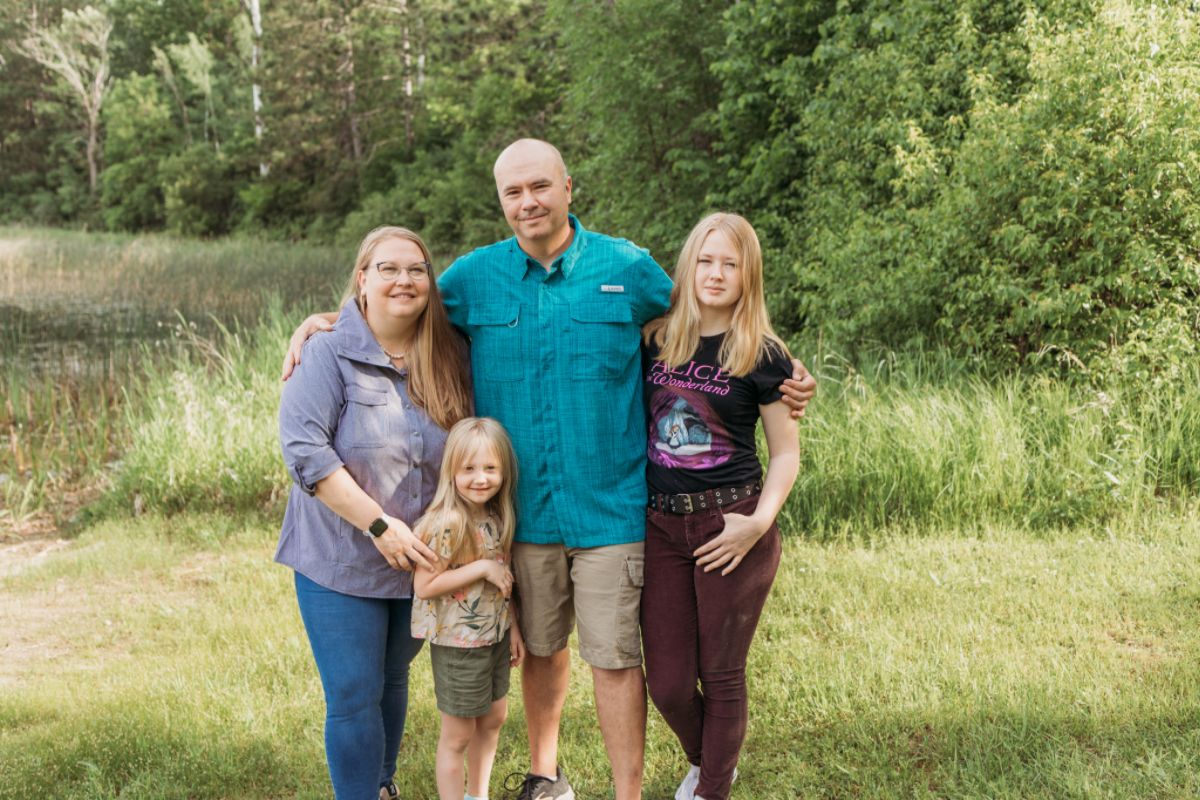 "The spirit of Lakewood Lodge isn't about the buildings," Aimee said, of returning to where she grew up. "It's really about this land and this area and the people that come up here and enjoy it. There's more than fishing. There's the northern lights and sitting by the bonfire and enjoying friends and family and the lake. It's about the simpler things in life that we don't take the time to stop and do often enough. It's just what we wanted."
Learn More
Lakewood Lodge specializes in providing year-round fun-filled vacations and awesome fishing on a quiet bay of Sand Lake, part of the Bowstring Chain of Lakes.
The Entrepreneur Fund – a CNote partner and certified CDFI, actively partners with small business owners in northeast Minnesota, central Minnesota, and northwest Wisconsin to support small business growth and local economic development. The Entrepreneur Fund provides flexible financing, along with small business coaching and strategic support to promote a culture of entrepreneurship throughout the region.
CNote makes it easy to invest in great CDFIs like The Entrepreneur Fund, helping you earn more while having a positive impact on businesses and communities across America.