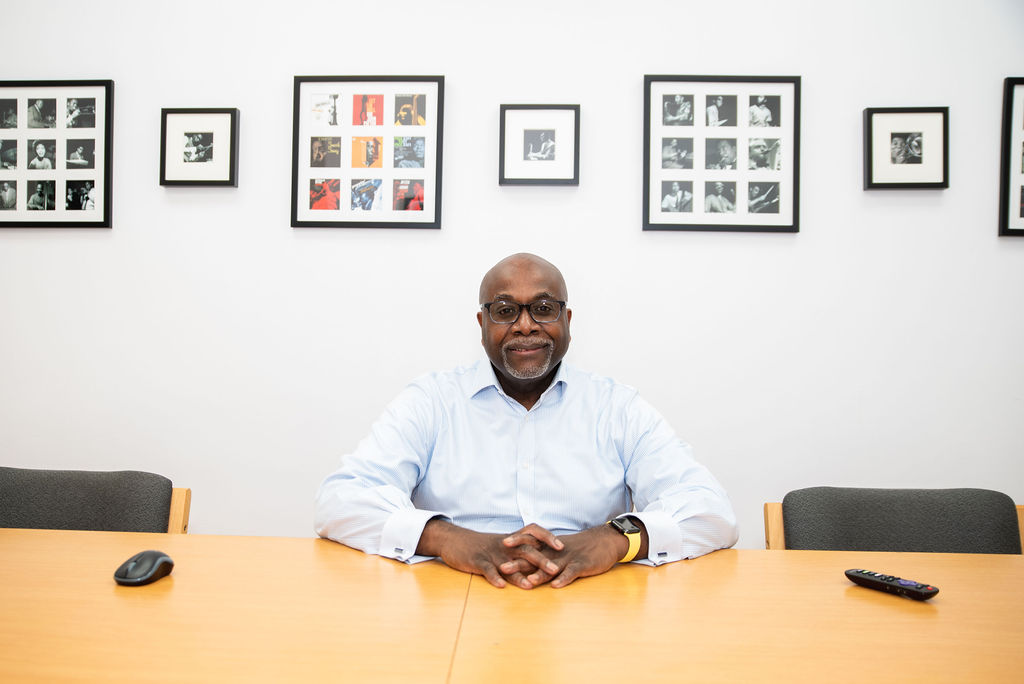 Although Hamil Douglas self-identifies as a reformed banker, he's appreciative of his extensive experience in the world of finance. Without it, he likely would never have become the president and CEO of Harlem Commonwealth Council (HCC), where he also serves as the managing director of Harlem Entrepreneurial Fund (HEF), HCC's investment vehicle.
Hamil got his career off the ground in New York City, first as a branch manager at J.P. Morgan Chase and then as a commercial loan officer. He relocated to Chicago with ABN AMRO (RBS) and became part of the bank's in-house training staff for its corporate finance training program, which recruited recent university graduates to become corporate finance officers and loan officers. That position ultimately led Hamil to Amsterdam and then to Singapore, where he stayed for nearly seven years, working primarily as a global relationship manager serving multinational corporate clients based across Asia-Pacific.
As a New Yorker, however, Hamil couldn't ignore his longing to return to The Big Apple. In the early 2000s, he briefly returned to Chicago to finish up his M.B.A before moving his young family to New York City. This led to jobs at Merrill Lynch and U.S. Trust – Bank of America Private Wealth Management, where he weathered the 2007-2008 Financial Crisis. That's when Hamil started to feel antsy. He decided to try something more entrepreneurial and partnered with one of his former trainees to launch a minority hedge fund. While Hamil enjoyed building something from scratch, once the fund merged with another firm, he again found himself wanting to try something new, this time in real estate.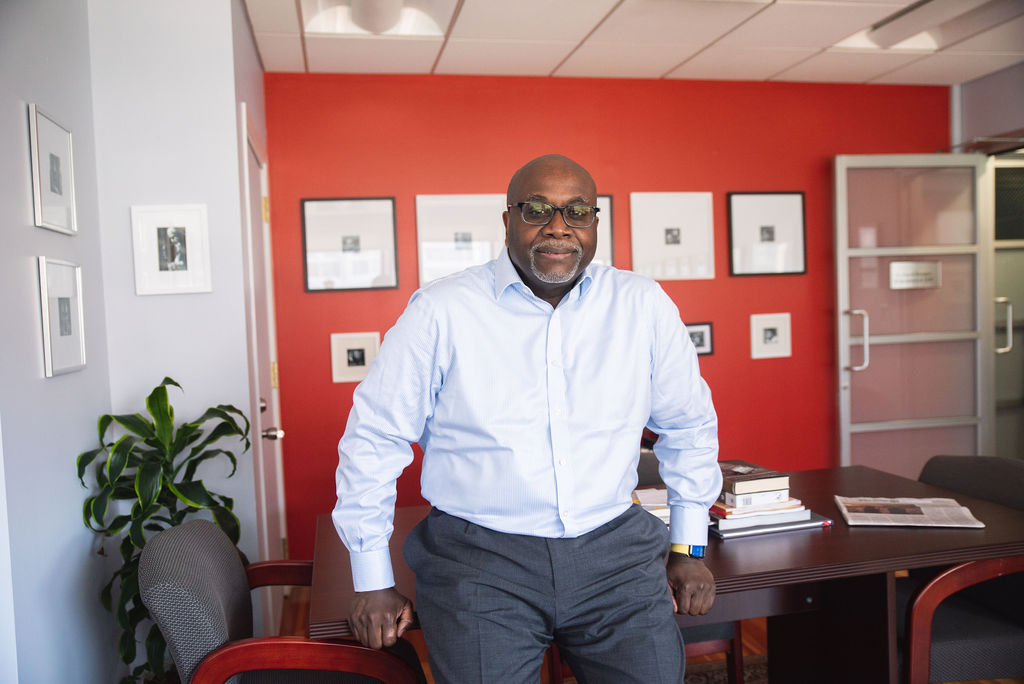 Hamil enrolled in Project Reap, where he met another participant who happened to be the director of lending at HEF (HCC manages a significant real estate portfolio). The two became good friends, and in early 2019, Hamil began to volunteer with HEF to help it build its portfolio. His solid work drew the attention of both the board and the management, who in turn offered him a position as a senior loan officer, providing loans to small businesses in Harlem, Upper Manhattan, and certain parts of Queens. Hamil was in turn promoted to chief operating officer, and in September 2020, he became president and CEO of HEF — 19 months after first coming on board as a volunteer.
The Man for the Job
According to Hamil, his background in credit and training has served him well at HEF; however, his previous work in Asia-Pacific building and managing relationships has arguably been more useful to him as he's learned to navigate the nuances of HEF's footprint. "I've lived in several countries, and I've had to get immersed in the culture," he said. "That experience lent itself very nicely to what I'm doing here, because New York City is a diaspora of different languages and different people, especially in the village of Harlem, where we have different clients from different cultures."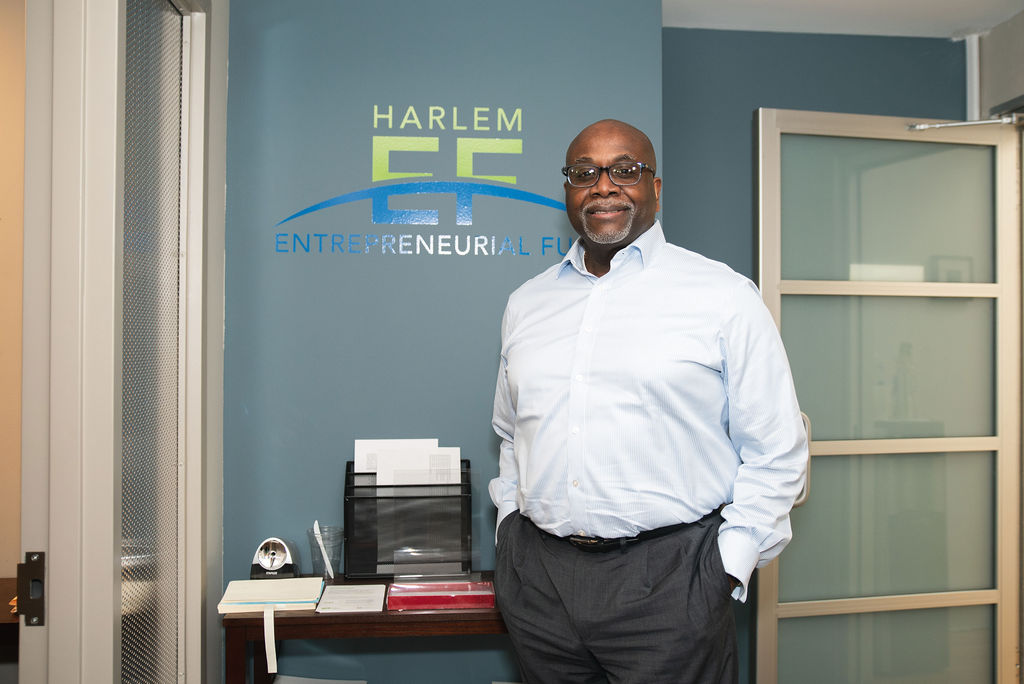 HCC established HEF in 2007 to provide low-income and minority entrepreneurs with supportive loan capital and technical assistance in Harlem, Washington Heights, Inwood, and the Bronx. Lending operations began in the summer of 2008, and HEF was certified by the U.S. Treasury Department as a Community Development Financial Institution (CDFI) in 2012, and as a Community Development Entity (CDE) in 2021. Since its inception, HEF has originated 257 loans for over $4.4 million and helped create or retain over 650 local jobs. HEF has successfully raised over $1.5 million in grant funding from public and private institutions. According to Hamil, the CDFI originates loans anywhere from $1,000 to $250,000. Approximately 70% of HEF's clients are restaurants and retail businesses, and slightly less than 10% of the CDFIs clients are part of what HEF calls its credit builder loan portfolio: a program designed to help entrepreneurs who have good ideas but poor credit.
While credit isn't the sole criterion for assessing the risk of a loan application, Hamil said it's still an important factor. "For those people that we think we can do something with in terms of helping them to realize their dream of starting or buying or expanding a business, we say 'listen, we see what you're trying to do and we think you're good for it, but we're going to start with a smaller loan than you requested.'" In addition to that initial, albeit reduced, capital (typically between $1,000 and $5,000), HEF frequently reports those loan payments to the three credit bureaus so that it has a positive impact on the entrepreneur's credit score. The CDFI also connects the entrepreneur to either a credit repair course or an individual coach so that they can work to improve their credit score even more.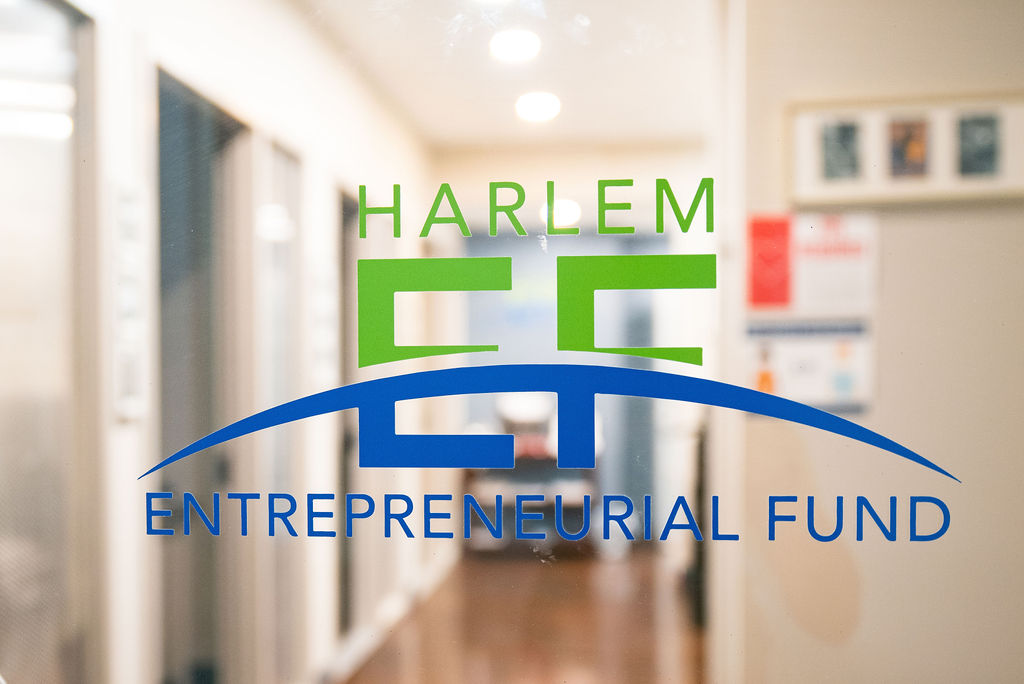 Another one of HEF's programs is called Opportunity for Growth, which is based on the Interise Streetwise "MBA" curriculum. The highly interactive program runs for between three to four months, and existing business owners get the chance to meet weekly with outside consultants and managers to come up with a three-year plan to make their businesses better. Hamil says that not only is the program very desirable and highly sought after by business owners in the community, but the program has helped to generate significant business for HEF, as participants who complete the program are eligible for a special, reduced interest rate on a loan from HEF.
Although the CDFI offers a number of other programs and opportunities to local business owners, one of the most impactful things that HEF has been able to do in the past year is to offer PPP loans to its community, something for which Hamil cites as one of his most special days at HEF. "June 19, 2020," he said. "That's Juneteenth, but that was also the day we received notification from the U.S. Department of Treasury that our application to become a PPP lender was approved. That opened up a whole new world for us."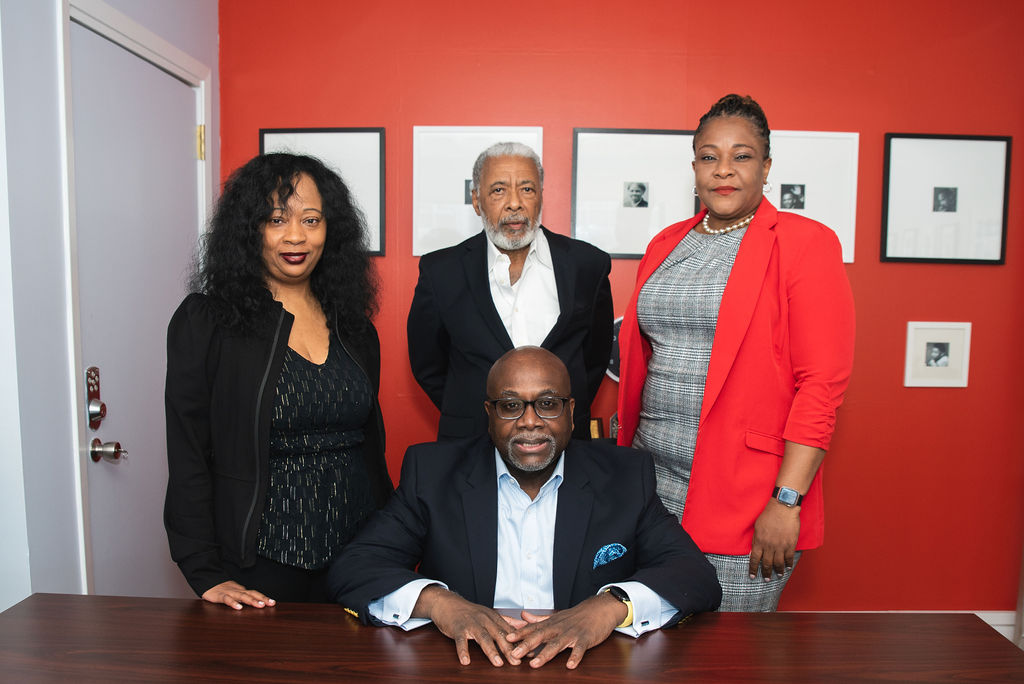 Because there are few lenders in Harlem — outside of traditional big banks — doing PPP loans, Hamil says HEF has seen tremendous growth in its portfolio over the past 12 months. That growth propelled Hamil and his team to join Opportunity Finance Network, which opened up further opportunities through Google, Wells Fargo, Capital One, PNC, and Bank of America for HEF to access external capital. That allowed Hamil to restructure HEF so that "it looks like any other fund," and he's anticipating getting SBA approval for HEF to become a microlender any day. Additionally, Hamil has made a point to forge new partnerships both within and far away from Harlem, including with New York City's Small Business Services, New York State's Empire Development,  African American Alliance of CDFI CEOs, the Black Chamber of Commerce, BNP Paribas, and Lendistry.
Supporting the Harlem of Tomorrow
Despite the fact that Hamil has the same challenges as many other CDFI CEOs — finding the right employees, securing capital, and "juggling all of the balls in the air" — he says that things at HEF are "humming along very nicely." The CDFI recently signed an MOU with LendingFront to upgrade its web infrastructure, thus making its online loan application portal more streamlined and user-friendly, while at the same time allowing HEF to screen and respond to applicants much more quickly. It's all part of Hamil's goals for HEF to become a durable, accessible, and integral piece of the broader community, where entrepreneurs "can get access to capital, technical skills, and knowledge to help them to maintain their businesses, grow their lives, and grow the economy as a whole."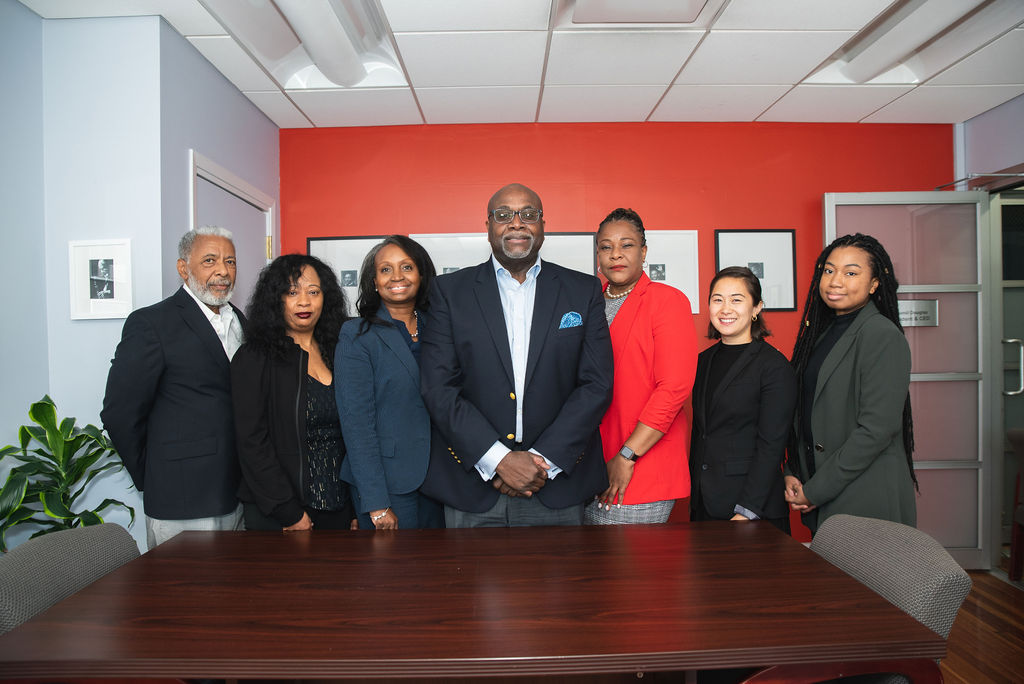 Interestingly — especially when taking into account Hamil's long tenure in the world of finance — HEF's CEO wants the organization to, in a way, be viewed by its community as a "mini bank," or, as Hamil puts it, "Harlem's Own-CDFI." "I want it to be a place that people talk about when thinking about where to go to get a small business loan," he said. "I want my organization's number to be at the top of the speed dial. I want Harlem Entrepreneurial Fund to be where people can walk in the door, be treated fairly, and have their stories listened to. I want it to be a destination."
Learn More
Harlem Entrepreneurial Fund

(HEF) has a mission to serve low-income and minority populations by providing lending capital and technical assistance to facilitate small business expansion and job creation in underserved Harlem, Washington Heights, Inwood and Bronx communities.
CNote is a women-led impact investment platform that uses technology to unlock diversified and proven community investments to generate economic mobility and financial inclusion.