When Terry Boykins was first approached to serve on the board of directors for a nonprofit called Project Fighting Chance, the social entrepreneur politely said "thanks, but no thanks." It wasn't because Terry wasn't aligned with Project Fighting Chance's mission to function as a viable safe space and trauma resilience support system for youth in San Bernardino, California. Terry's own work was similarly rooted in community engagement; however, his background was admittedly in the corporate world, and Terry was hesitant to get involved with a nonprofit. 
A few years later, in 2016, Terry got his next offer to consider joining Project Fighting Chance's board, just months after a terrorist attack left the community — and the country — in shock. This time, Terry visited the organization, he spoke with current board members, and, most importantly, he saw the nonprofit's potential. Terry joined the board, and a year later, he stepped in as the organization's interim executive director. In July 2020, he dropped the "interim" label and became the nonprofit's full-time executive director.
One of the reasons that Project Fighting Chance was established in 1999 was to give youth a safe place to go after school. According to Terry, the hours between 3 p.m. and 7 p.m. are the most deadly for young people, especially in San Bernardino, the second-most dangerous city in California. That's why the nonprofit opened its doors: to create a place for students to escape the pervasive poverty, food insecurity, prostitution, drugs, violence, robberies, car jackings, and home invasions around them. "When you talk about PTSD in the hood, it's here," Terry said. "These students are trying to navigate an environment where they're confronted by violence and destruction on a daily basis, so we created a space for them to get away from that, where they can focus on their academic well-being, their emotional well-being, and getting an afternoon meal five days a week."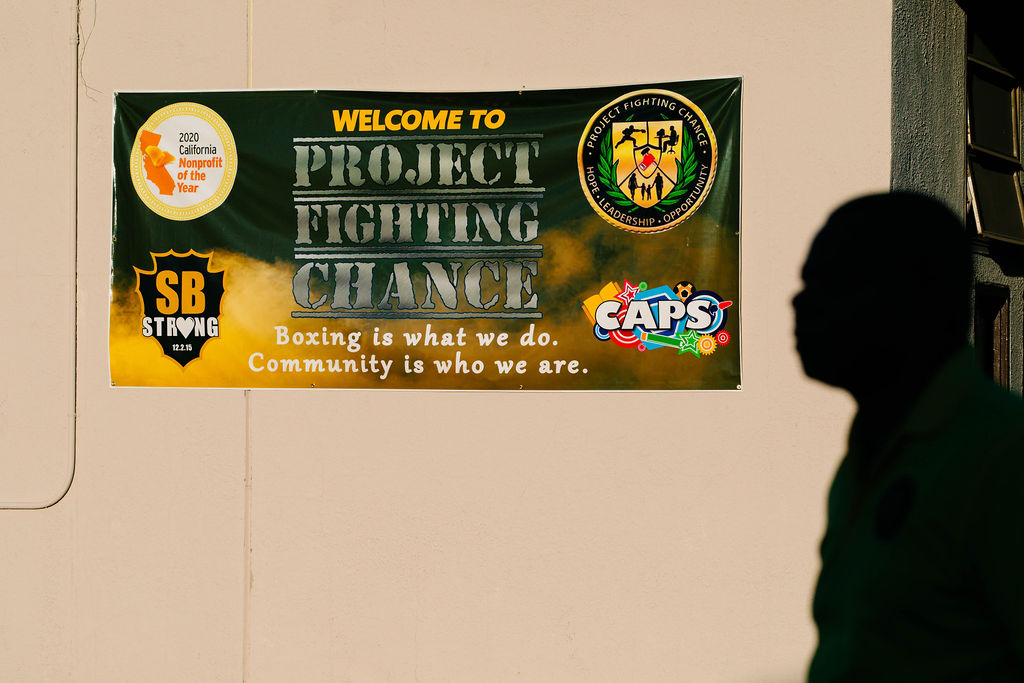 Since its inception, Project Fighting Chance has built itself a championship reputation within the national amateur boxing community. For example, in 2018, PBS released a docu-series following three of the nonprofit's top boxers. However, when Terry came onboard, he set out to expand the organization's programmatic offerings beyond boxing. "The boxing program was already a place where kids wanted to go," he said, "but I'd been focusing on the obstacles that youth were confronted years down the road. I asked 'what exactly can be done that will help these young people apply the techniques of boxing as they relate to overcoming issues or struggles or problems to get somewhere else in life?' That's when we began to have a different dialogue."
Through that "different dialogue," Terry and his colleagues at Project Fighting Chance have put together a dizzying assortment of programmatic offerings for youth between the ages of eight and 18 from San Bernardino and the surrounding communities. While boxing and workouts are still an integral part of Project Fighting Chance, the nonprofit has expanded to offer additional after-school enrichment programs like chess, art classes, horticulture, tutoring, and spoken word. There's also a mental-health tranquility garden, where students can sit outside and eat lunch, meet with a counselor, or learn about nutrition. Additionally, the San Bernardino City Unified School District helped the nonprofit secure 40 guitars — a mix of acoustic and electric — for its Guitars Not Guns program. "We have a trauma-informed staff, so we understand who's coming in the door," Terry said. "It's a very interesting time here when the guitar instructor and the students are able to come together through music to deal with some social-emotional dynamics that happened in their day."
Going Toe-to-Toe With A Global Pandemic
Every Monday through Friday, Project Fighting Chance welcomes roughly 120 students through its doors, and in its 22-year existence, it has trained and mentored over 6,000 youth, free of charge. However, the nonprofit's ability to fulfill its mission was thrown into question at the beginning of the COVID-19 pandemic. With both uncertainty around the virus' transmission and state-mandated stay-at-home orders, Project Fighting Chance had to close its doors to the youth who needed it most. To make matters worse, much of the grant money that Project Fighting Chance relied on was retracted, which meant that the nonprofit was in immediate need from the Paycheck Protection Program (PPP) to keep afloat. 
Fortunately, a pastor from a nearby church referred Terry and his team to Self-Help Federal Credit Union. Self-Help is a low-income designated credit union that was chartered in 2008 to build a network of branches that serve working families and underserved communities. It currently has more than 78,000 customers across 19 branches in California, 10 branches in Illinois, and one branch in Wisconsin, and it has over $1.2 billion in assets. Like many credit unions in the U.S., Self-Help rose to the challenges presented by PPP loan issuance and forgiveness and acted as an economic shock absorber for the economy. CNote partners with low-income designated credit unions like Self-Help across the country through its Impact Cash Solution.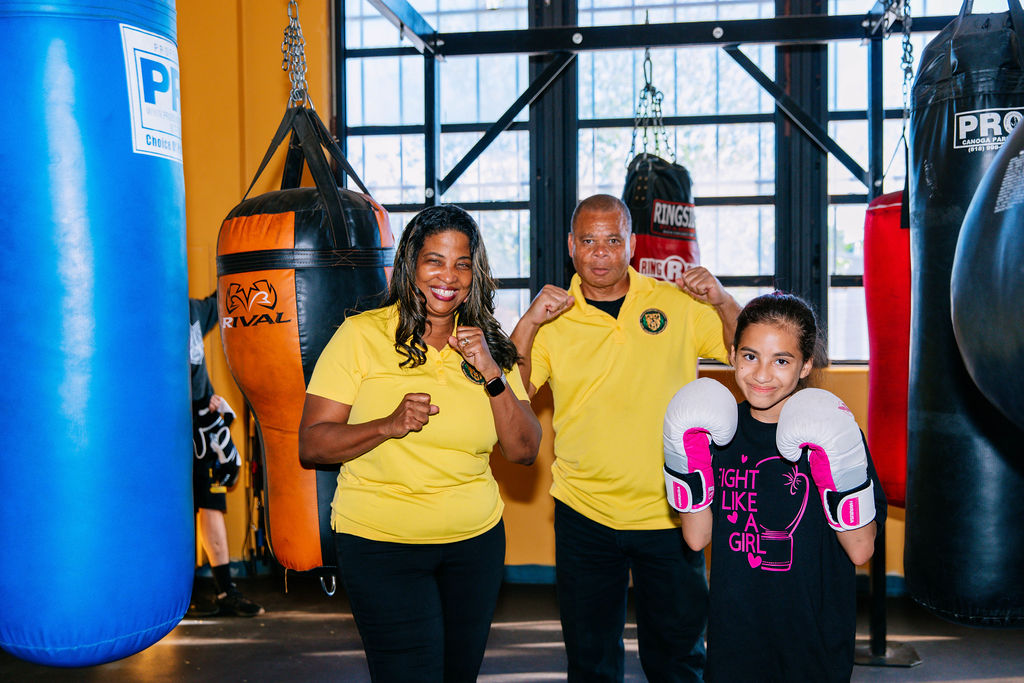 Thanks to Self-Help, Project Fighting Chance applied for and received two rounds of PPP loans, which meant that the nonprofit did not have to lay off any of its six employees. The PPP funding also kept fuel in Project Fighting Chance's tanks — literally. For the first 18 months of the pandemic, the nonprofit used its two vans to deliver 170 meals every day to youth around San Bernardino, ensuring that those experiencing food and transportation insecurity at home could still be served. "The PPP funding proved critical, because it allowed us to repurpose the organization to support young people and their parents in the community," Terry said. "We were the place they could count on every day, and we basically got those funds and invested them into the community to make sure that we could stay available to these youth."
Life Outside of the Boxing Ring
Although Project Fighting Chance had to limit its daily capacity to 15 students at the beginning of the pandemic, today, Terry and his team are back to serving over 100 youth a day. Despite the extended time away from face-to-face interactions, programmatically, Project Fighting Chance didn't miss a beat during the pandemic. In September 2021, for example, the nonprofit kicked off a program called Civil Liberties for Boys of Color, where students got to speak with law enforcement officials — police officers, probationary staff, employees from the district attorney's office — for 90 minutes every Friday. "These were real conversations," said Terry. "These kids were scared of the police and not knowing if they're going to make it back home today. So these folks came in and talked about the law, about behavior, and they talked to these young boys about having a voice for their concerns about living in their communities."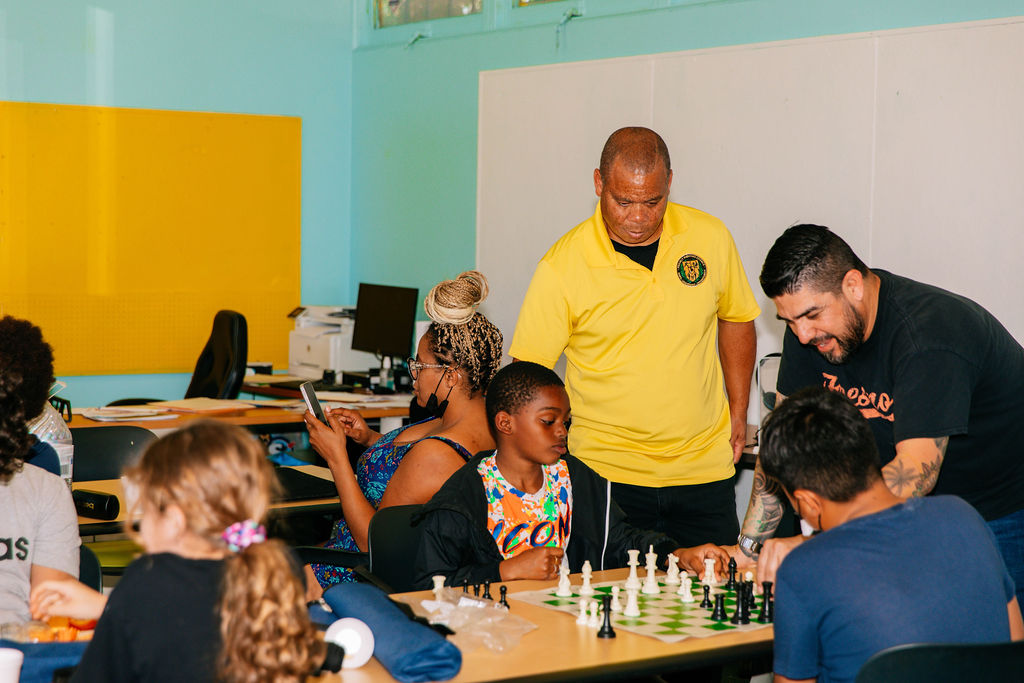 To say that Project Fighting Chance has become much more than a place for youth to learn about boxing is an understatement. Today, youth are exposed to programs related to nutrition, mental health, sex trafficking, partner violence, civic engagement, and career development. Whether or not a student walks through the nonprofit's doors wanting to be the next Muhammad Ali or the next Jimi Hendrix, they're encouraged to train in the boxing gym, visit the tranquility garden, talk about mental wellness, and explore every aspect of STEAM (science, technology, engineering, arts, and math). 
Why? According to Terry, it's not only about reducing childhood violence, trauma, and food insecurity, it's about preparing these youth to be productive members of society. That means developing the coping skills to thrive in the labor force and the civic engagement skills to become informed voters and taxpayers. Therefore, it isn't surprising that Terry's most exciting day as executive director of the nonprofit was when he and the youth at Project Fighting Chance were invited to attend a San Bernardino City Council meeting to learn about how local government works. The organization filled every seat in the house, and, as Terry put it, the students got "a lesson outside of the boxing ring that was priceless.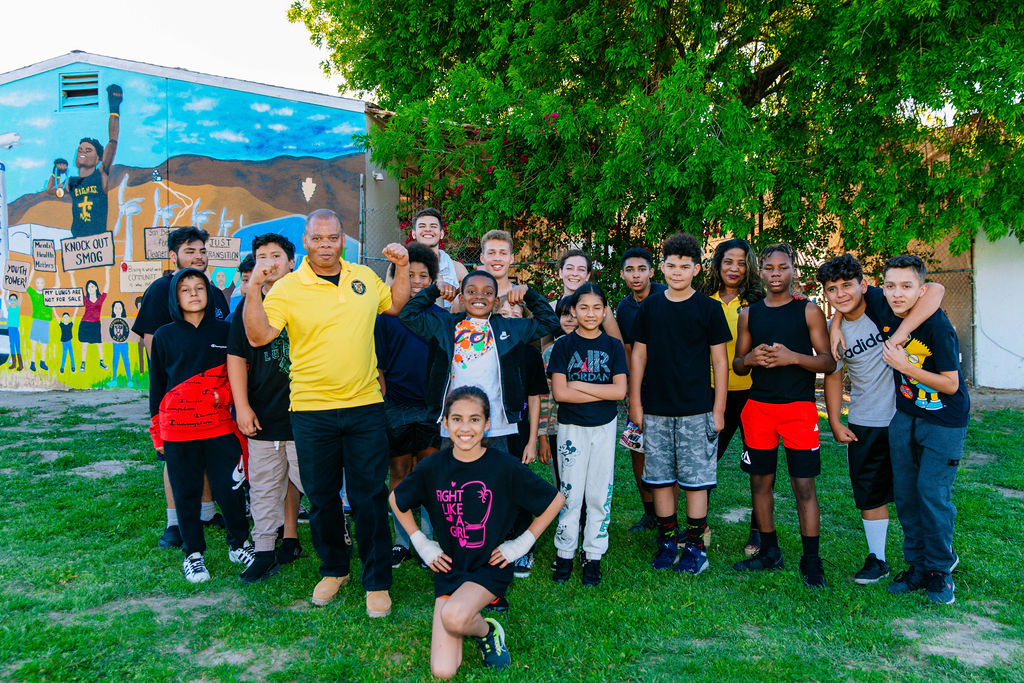 Whether it's local council members, California state assembly members, school district administrators, teachers, mentors, counselors, therapists, coaches, parents, or credit unions like Self-Help, Terry is quick to acknowledge the broad community support and partnerships that Project Fighting Chance not only enjoys, but relies upon to be successful. "We are not where we are because we're doing great things," Terry said. "We are where we are because there are some great people helping us do some very good things after school in this community." 
Learn More
Project Fighting Chance's Mission is "to function as a viable safe space and trauma resilience support system for youth and young adults at-progress while assisting them to become positive contributing members of the community."
Self-Help Federal Credit Union was chartered in 2008 to build a network of branches that serves working families and underserved communities. Serving more than 78,000 members, Self-Help Federal is one of the fastest-growing low-income designated credit unions in the country. 
CNote – Interested in helping create another story like this? CNote makes it easy to invest in great Credit Unions like Self-Help, helping you earn more while having a positive impact on businesses and communities across America.