This year, National Small Business Week runs from April 29th to May 5th.
Every day CNote Members support small businesses across the United States by providing capital that helps them expand, buy inventory, and hire new workers. This week, we thought it would be fun to highlight some of the small businesses we've profiled in the past and the ways you can support them today. Some of these businesses are services based or local, but others have online stores so you can shop from anywhere.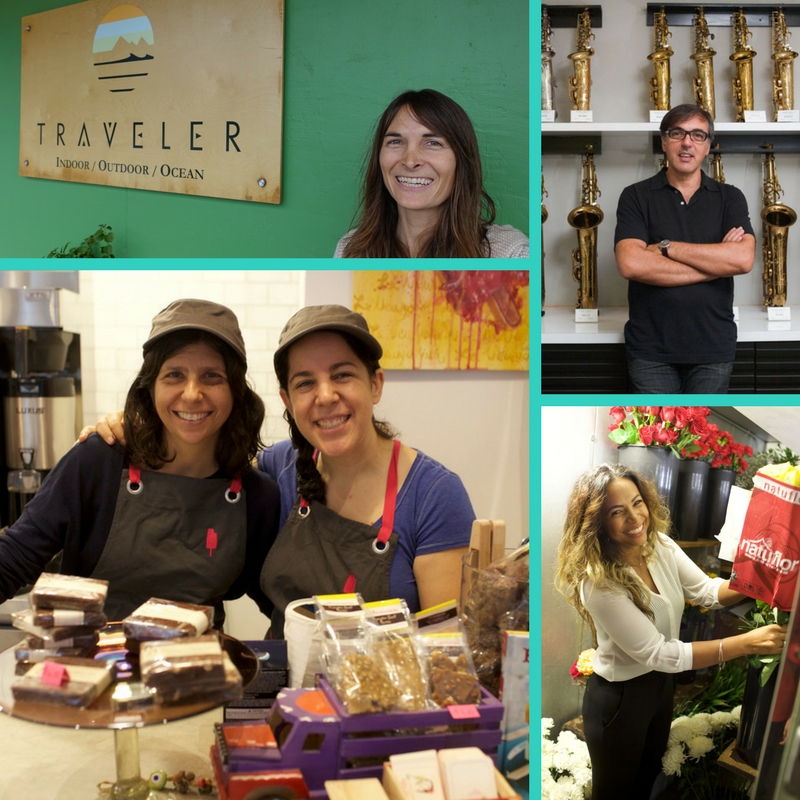 About Small Business Week
Small Businesses are the engine of the US economy, they're a representation of our entrepreneurial spirit, or ingenuity, and our work ethic. This week, we celebrate not just the companies listed below but every small business across America.
Every year since 1963, the President of the United States has issued a proclamation announcing National Small Business Week, which recognizes the critical contributions of America's entrepreneurs and small business owners.

More than half of Americans either own or work for a small business, and they create about two out of every three new jobs in the U.S. each year.
–Small Business Administration
CNote Small Business Success Stories
All of the companies below have received capital from a CNote-partner CDFI. That means that if you're a CNote member, investors like you supported them on their path to small business success.
Below we highlight nine different CNote supported small businesses. These businesses span from coast to coast and include service-based and product-based companies. All of them serve as a great example of the millions of American's working to create jobs and bring prosperity to their families and communities.
Incausa sells incense and other unique goods to customers across the globe. They also support indigenous artisans by selling their crafts and returning 100% of the proceeds to them.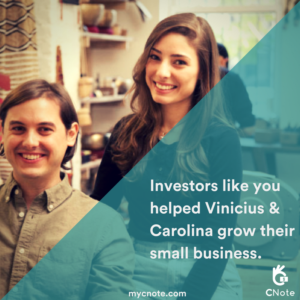 David Delgado and his wife Angela founded Cambrian Academy to be an elite college preparatory academy. Their story is inspiring, and every student they've taught has been admitted to a college.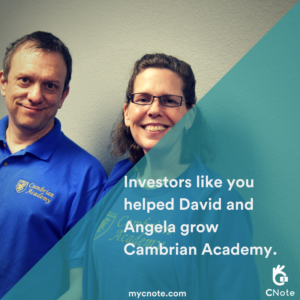 Cinde is a cancer-survivor turned entrepreneur. Her product, the Kili Medical Drain Carrier, was born from her post-surgical struggles, proving necessity is the mother of invention. Her drain carrier provides mobility, safety, and dignity to post-surgical patients.
Kilimanjaro Carrier Aprons (A business Kili & Cinde support).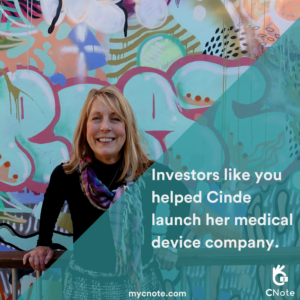 Jennifer and her dedicated team of speech pathologists use speech and language therapy to open new doors of communication for the Bay-Area patients they serve.

Traveler is an outdoor and adventure inspired retail store and Surf & Swim Club located just steps from Linda Mar Beach in Pacifica, California. You can shop at their online store, or stop in and use their facilities as a launchpad for the waves of the Pacific Ocean.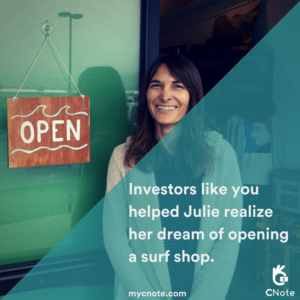 Maria's passion is flowers and her satisfied customers in the New York area are proof she always over-delivers. If you are local, consider ordering a bouquet from one of her Heavenly Flowers shops.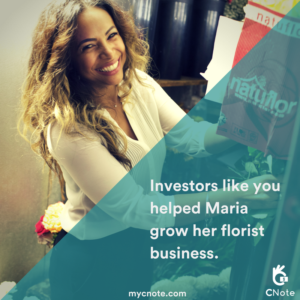 Roberto has the reputation as the premier retailer of woodwinds in New York City. His showroom and shop known are internationally. Indeed, musicians travel from abroad to purchase instruments and accessories from Roberto and to use his studio space, that a loan from a CNote partner helped him acquire.
Roberto's Winds (woodwinds and music supply store)
Michiko Studios (studio space)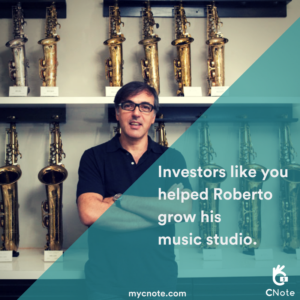 Fany is the owner of La Newyorkina, a place for handmade Mexican ice cream, paletas (ice pops), chamoyadas & other treats. It is also a fan favorite all around New York City.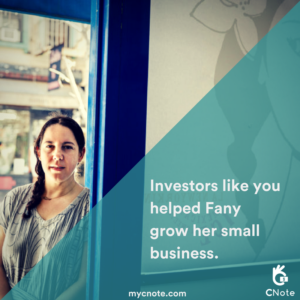 Ingrid owns  Prospect Cleaning Service, which serves the New York City area and provides building maintenance, professional office cleaning, and janitorial services.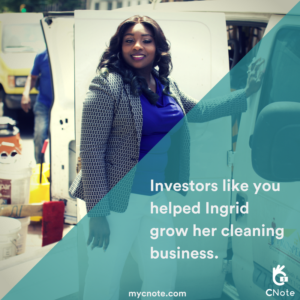 How you can support these businesses
Join us in applauding these small businesses and all the hard work they do year round!
If you're local to any of these businesses we highly suggest you consider reaching out and seeing how you can support them, whether its buying a bouquet of flowers or hiring them to clean your office space.
You can also support these companies from the comfort of your couch by visiting their online storefronts: Traveler Surf, Incausa, Roberto's Winds, and La Newyorkina.
If you want to support small businesses by saving with CNote, click here to get started.