Doing the right thing with your money shouldn't mean sacrificing on return.
With CNote, you don't have to.
Anyone can be an impact investor
You can get started with CNote with as little as $5.
When you do, you'll earn 2.5% on your cash while driving positive social impact across the country.
The people you see in the image below are all small business owners whose loans were funded with capital from investors like you.
They are real people.
Ingrid got a loan for her cleaning company. Julie started a surf & swim club. Fany needed funding to expand her ice cream and sweets business.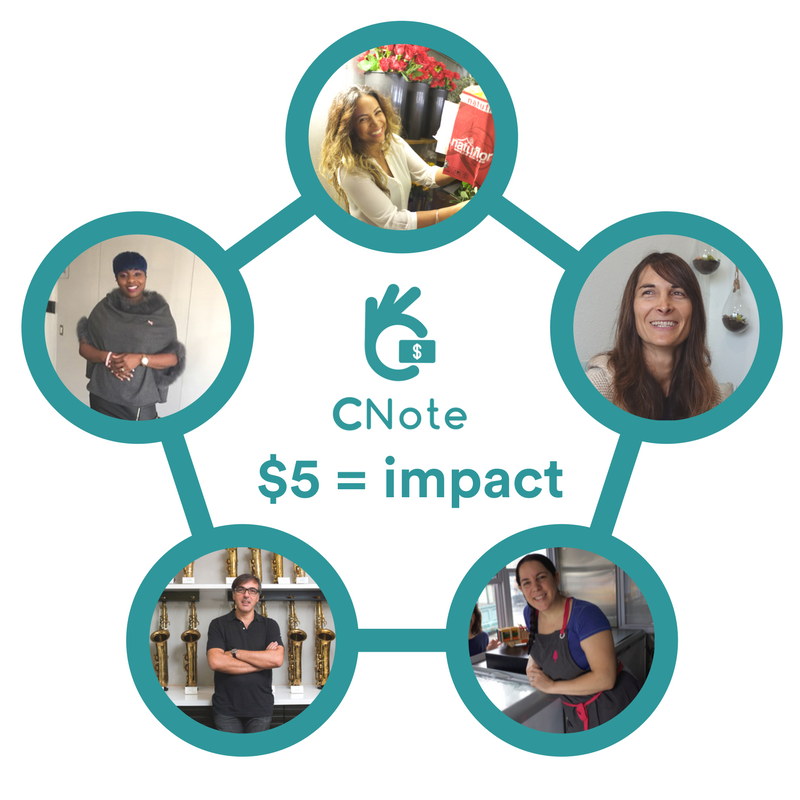 CNote – helping to increase economic opportunity in communities that need them most 
What connects these entrepreneurs is that they all got loans from community lenders called CDFIs (Community Development Financial Institutions).
CNote invests in a diversified portfolio of vetted CDFIs that make community-focused investments in people like Ingrid, Julie, and Fany.
CDFIs are federally-certified and were created to increase economic opportunity in financially underserved communities across America.
That means the dollars you invest in CNote–the same ones that earn you 2.5%–also help female and minority entrepreneurs pursue their dreams and improve their communities.
Make your money work harder for you while making the world a better place
CNote is on a mission to prove that you can make money and do good at the same time.
Join CNote and witness the impact your money can have.