When Mellaney Williams and her husband graduated college and moved to South Carolina in 2001, Mellaney's husband got himself involved in the irrigation installation trade. However, what started as a side hustle quickly turned into something much bigger, as demand for him and his services grew. Soon, American Home and Commercial Services LLC was doing much more than irrigation; it was doing landscape design and installations, lighting, hardscapes, water features, and even interior paint jobs and flooring projects. 
By 2010, Mellaney's husband needed help with the business, so Mellaney quit her job and took over the financial side of the operation, as well as marketing, to take some of the administrative burden off of him. The arrangement quickly proved itself to be a win-win. "My husband is very gifted and he was doing fine, but the business had become overwhelming," Mellaney said. "When I joined, I found my little groove to help it stay consistent. It's been a miraculous ride."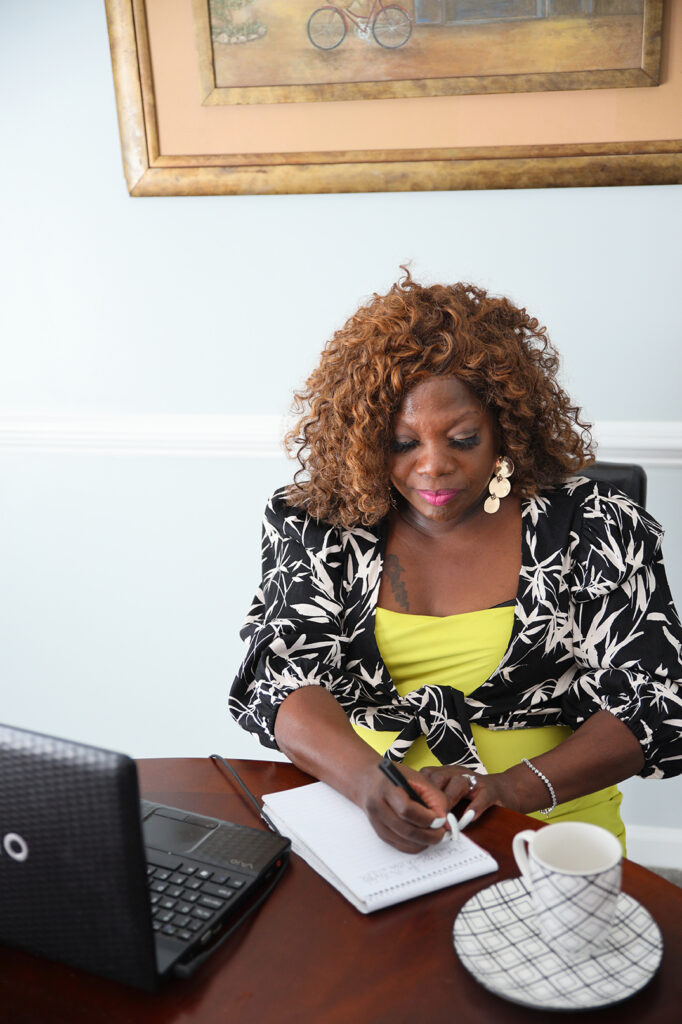 However, that "miraculous ride" was put in jeopardy in March 2020, when the COVID-19 pandemic immediately affected Mellaney's business. Suddenly, there were fewer opportunities to land jobs, and it was difficult to retain workers. With more money going out than coming in, Mellaney had to cut back on things like advertising in order to keep the doors open. She even started going out on projects to help her husband in the field. That's how she learned how to change sprinkler heads, install lighting systems, and construct ponds. Despite Mellaney and her husband cutting back and being resourceful to make ends meet, American Home and Commercial Services still needed help to ensure that the company could continue to pay its bills and cover its expenses.
Initially, Mellaney wanted more information about the Paycheck Protection Program (PPP). She ventured online, but struck out because she couldn't connect with a person to ask questions and get support. Instead, she ran into red tape and confusion. According to Mellaney, the experience left her feeling lonely. Those feelings were exacerbated when she turned to a credit union where she'd done business for more than 10 years and was told that her PPP loan application wasn't formatted correctly. "Instead of elaborating and saying 'if you do this, then we can approve it,' they did nothing," Mellaney said. "I felt abandoned. Out here in this pandemic as an African American woman business owner, and no one was there to help. It was very hard."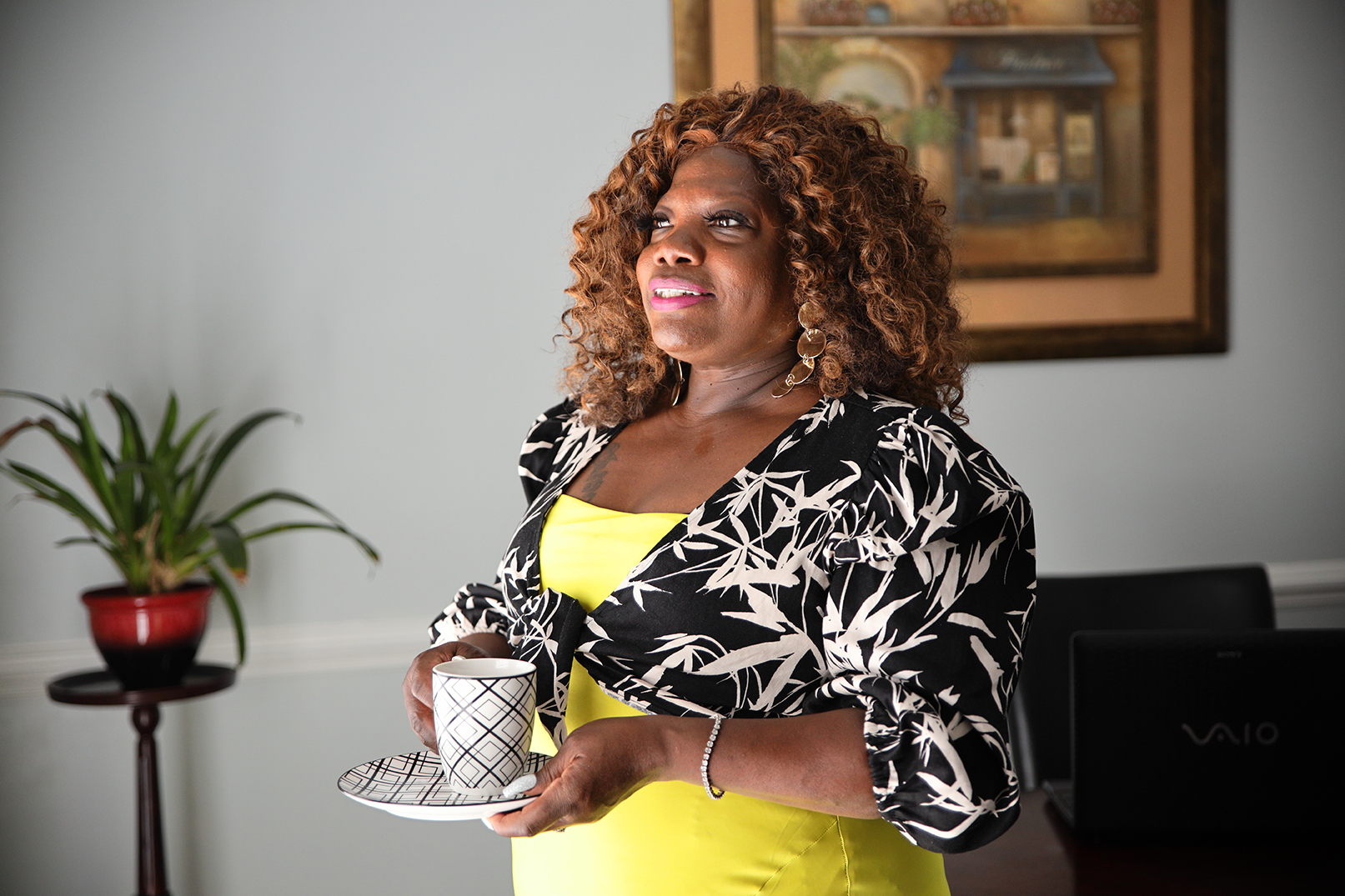 Fortunately, someone in Mellaney's network suggested that she reach out to Optus Bank. Optus Bank is a Columbia-based community bank with a mission-driven purpose. For the past 100 years, it's been working to strengthen communities throughout South Carolina by closing the wealth gap created by systematic disparities in the financial industry. Optus Bank is a certified Community Development Financial Institution (CDFI), and its main goal is to ensure that wealth building is not just for the wealthy. CNote partners with CDFIs like Optus Bank across the country through its Impact Cash™ Solution, empowering woman small business owners like Mellaney.
According to Mellaney, her experience working with Optus Bank was "amazing," "transparent," and "a breath of fresh air." She said that the application was straightforward, deadlines were clear, and her questions were answered — by real people. Within two weeks of contacting Optus in July 2020, Mellaney was notified that she was approved for her PPP loan. "I can't put it into words," she said. "I was so elated. They extended that hand to help me, and they gave a lifeline to my business. They made me a believer, and I can't recommend them enough. Optus Bank will have my business for all of my future endeavors, because I have plans for big things."
'You Gotta Dream Big'
As Mellaney alluded to, she doesn't intend to slow down anytime soon. Roughly seven years ago, American Home and Commercial Services had the opportunity to be a subcontractor for one of the largest landscape irrigation companies in the southeastern United States. The project was incredibly challenging, and it required an immense level of physical and mental fortitude to complete; however, Mellaney says that the project, including getting a glimpse into the operations of a much larger company, opened up her eyes to what was possible. "I knew that was a stepping stone to take us to another level," she said. "If we could have the tenacity to complete that project, then we can do anything. That was the most challenging moment, but it was also the most rewarding experience, because we learned that there is no limit when you put your mind to whatever you want."
What Mellaney wants for her business' future is to expand into other cities, to grow its operations, and to bring as much of its supply chain as possible in house. Her ultimate goal, however, is to franchise American Home and Commercial Services and to one day go public. She's a vocal promoter of Dun & Bradstreet, a global company that helps small businesses to connect with potential partners and investors. Mellaney discovered the company earlier this year, and she says having a D-U-N-S number has allowed her to both grow her business and talk confidently about her company's future. "I love dreaming big," she said. "If you don't have a dream, then what's the use — life is boring. You gotta dream big."
Today, in the wake of losing her mother to COVID-19 in October, Mellaney has the joy of dreaming not only about her future, but the future of her infant daughter. According to Mellaney, while owning a successful business is fulfilling, it's impossible to compare that to having a beautiful baby girl waiting for her at home. "Nothing else is more rewarding," Mellaney said. "Now, I work even harder for her."
Learn More
Optus Bank is a community bank, with a mission-driven purpose. They help strengthen their community by closing the wealth gap created by systemic disparities in the financial industry. By providing loans and banking services to local businesses and individuals they serve to turn deposits into direct support for the communities where their customers live and work.
CNote – Interested in helping create another story like Mellaney's? CNote makes it easy to invest in great banks like Optus, helping you earn more while having a positive impact on businesses and communities across America.