When Julia Sleeper-Whiting moved to Lewiston, Maine to attend Bates College, she never could have imagined that she'd be a small business owner in the community more than 15 years later — and not as a veterinarian, which she originally planned to become as a first-year undergraduate student. Julia intended to specialize in animal care, but after struggling in her introductory chemistry class she realized that she needed to try something different, and her community is certainly thankful she did.
That something different turned out to be gender issues and an education course with a service-learning commitment of 30 hours. According to Julia, her placement in an English Language Learning (ELL) class was her first exposure to Lewiston, the state's second-largest city. It was an eye-opening experience for the Bangor native. "I didn't even know what ELL was," Julia said. "I had grown up in Maine and had access to a high-quality education, yet, there were so many things I did not know about. Being two generations in from my own family's immigration story from Lebanon, it was crazy to me that I knew nothing about refugees' or these kids' lives."
Julia became intrigued with education, and her experience working with ELL students dramatically changed her career trajectory. She pivoted away from veterinary sciences and majored in psychology and education. Her initial service-learning placement in Lewiston, however, didn't end after those first 30 hours in 2005. Instead, that was only the beginning of Julia's work in the community. In fact, because she and her classmate, Kim Sullivan, spent so much time in the community as undergraduates supporting kids and providing homework help, the two joked that Bates was their extracurricular activity and Lewiston was their educational focus. "The experience was a privilege," Julia said, "and I began to feel connected to a community in a way like I had never experienced in my whole life."
Not surprisingly, when Julia graduated from Bates, she didn't end the work she was doing in Lewiston. Instead, she continued to offer homework help and tutoring in the community while she completed her master's studies in leadership and organization studies from the University of Southern Maine. In the summer of 2011, she co-founded Tree Street Youth with Kim Sullivan, her Bates alumna, to be a summer youth camp for the same students they worked with throughout the school year.
Whereas Julia and Kim didn't have a business model, they both had plenty of passion, not to mention a strong commitment to the Tree Street neighborhood in downtown Lewiston. They were fortunate to find a vacant property (a former daycare facility) to host their camp, and even luckier that the landlord was willing to give them a two-month-for-one special on rent. Although the old commercial building needed some work, the community came out to support Julia and Kim, and with a fresh coat of paint, Tree Street Youth was up and running.
A Google Search, and a Lucky Encounter
Two years after opening Tree Street Youth, Julia received word that the building they'd been renting was being put on the market. She worried that if the property changed hands, a new landlord wouldn't want to keep Tree Street Youth in the building; but, she also knew that her organization didn't have the capital to purchase the building.
Not knowing where to turn, Julia Googled "how a nonprofit purchases a building." The Genesis Fund, a Community Development Financial Institution (CDFI), popped up. Julia, however, was unfamiliar with CDFIs. Instead, she chose to reach out to traditional banks to explore different lending options. Each told her that it wasn't going to happen. Yet, as chance would have it, Julia ran into Bill Floyd, then executive director of The Genesis Fund, a few weeks later at a workshop in Augusta.
"Bill said 'why don't I come see what you're doing,'" Julia said. "I'll never forget the day. Our old building had very little airflow, and it was 90 degrees in there. We met in what we treated as an office, which wasn't really an office, overlooking the play yard. We were both dripping sweat, surrounded by screaming kids and basketballs thudding against the wall, and he goes "you're going to own this in a year.'"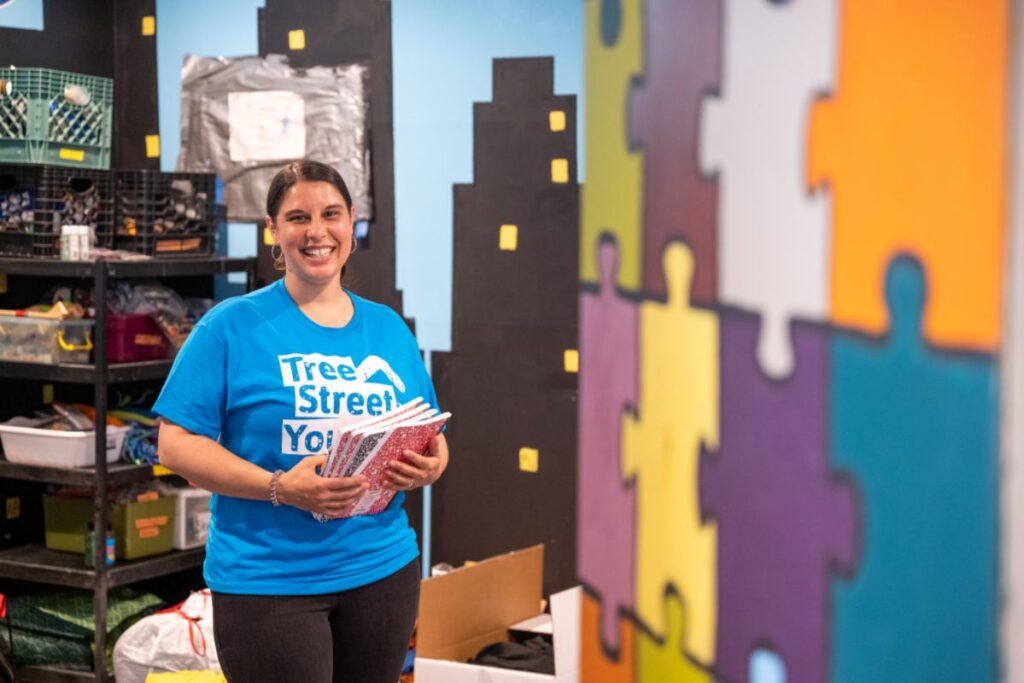 Bill was true to his word. Within 12 months, Tree Street Youth owned the building. Since 1992, The Genesis Fund has been working to develop and support affordable housing and community facilities across Maine, mainly by providing both financing and technical assistance to community organizations and nonprofits like Tree Street Youth. CNote partners with CDFIs like The Genesis Fund in communities across the country, channeling capital to fund social missions like affordable housing, women's empowerment, entrepreneurial funding, and more.
After purchasing the building in 2014, Julia and her team set out to fundraise the necessary capital to renovate the entire facility. Through both a public campaign, which received contributions from nearly 400 community members and a major gifts campaign, Tree Street Youth was able to raise the money it needed for construction. By November 2019, after three years and two phases of construction, Tree Street Youth unveiled its renovated building to the community. The nonprofit is currently in the process of raising funds so that it can burn its mortgage by the end of 2021.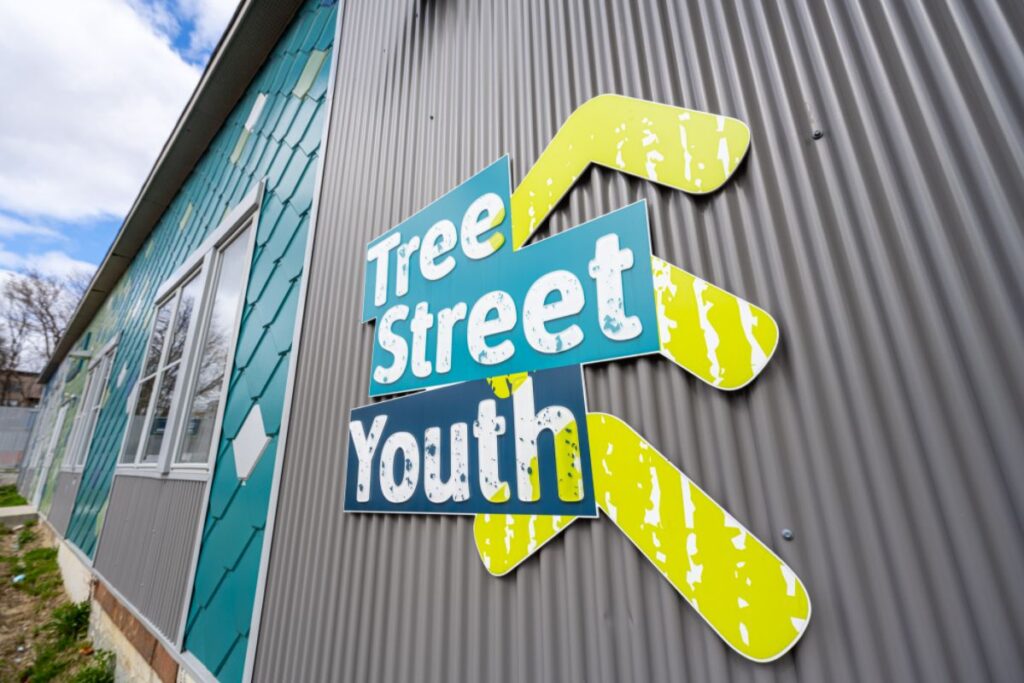 In addition to providing the loan itself, The Genesis Fund provided Tree Street Youth with bridge lending so that the nonprofit didn't have to stop construction while it continued to fundraise. More so, Bill and his team worked alongside Julia throughout the construction and renovation experience, lending their industry know-how and expertise. "Providing those loans was critical," Julia said, "but having Bill and Liza [Fleming-Ives] as my point people was invaluable because it gave me more confidence. We would not be where we are, or potentially even exist if they had not essentially taken a risk to want to support us."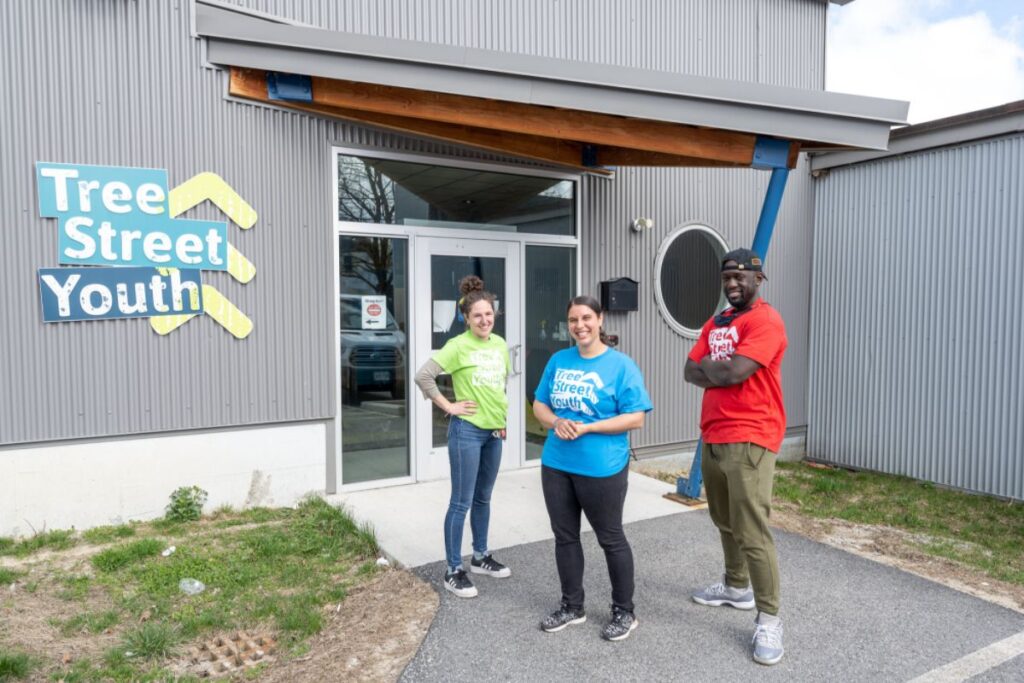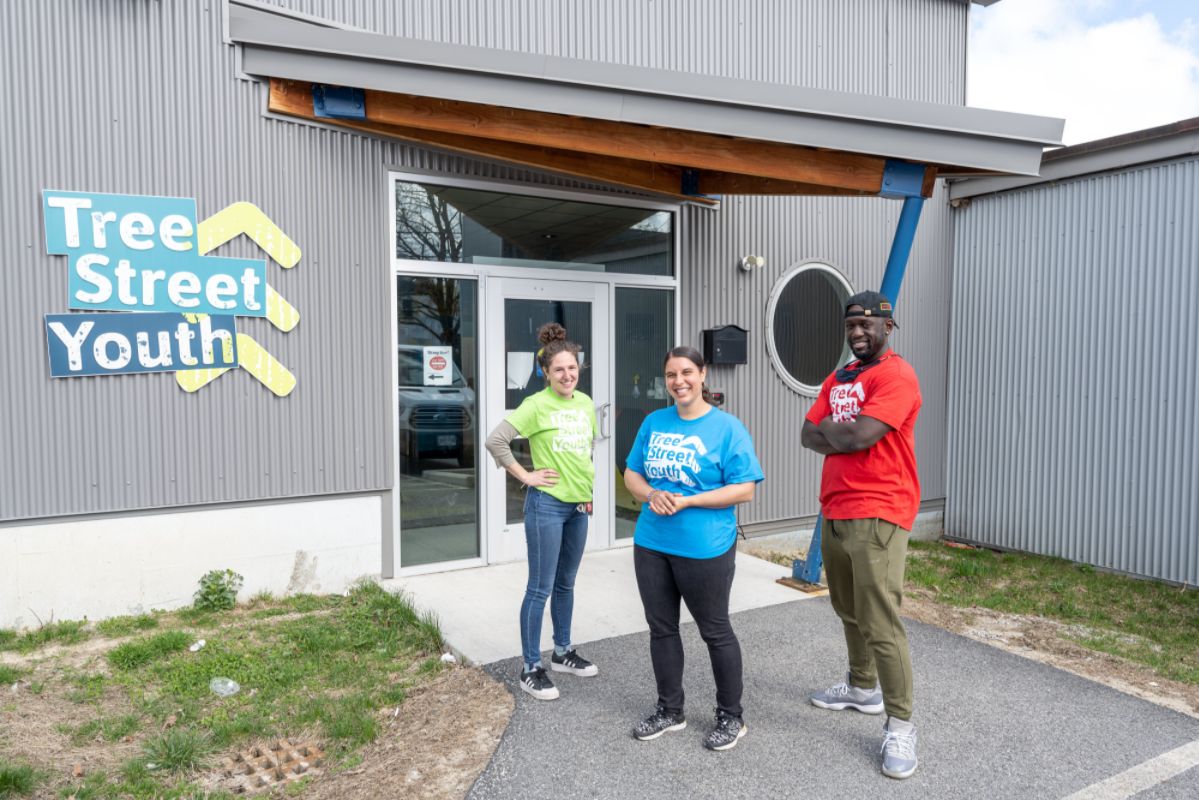 Rooted in the Community, Ever-Growing
With the stress, uncertainty, and distraction of not having a guaranteed long-term space in their community behind them, today, Julia and her growing team at Tree Street Youth are able to focus on developing programming, forging new partnerships, and better serving their students. From the very beginning, all of Tree Street Youth's programming has emerged out of needs voiced by the community. For example, according to Julia, Tree Street started its college prep program because kids wanted support to go to college, and the nonprofit started its leadership program because students wanted jobs helping other kids.
"Our vision is to cultivate leaders who fear less, love more and dream big, and build communities united across lines of difference," Julia said. "The idea is that by supporting youth to recognize their passions and reach for their fullest potential, what that essentially does is cultivate them into leaders who then will go out and solve the issues around them."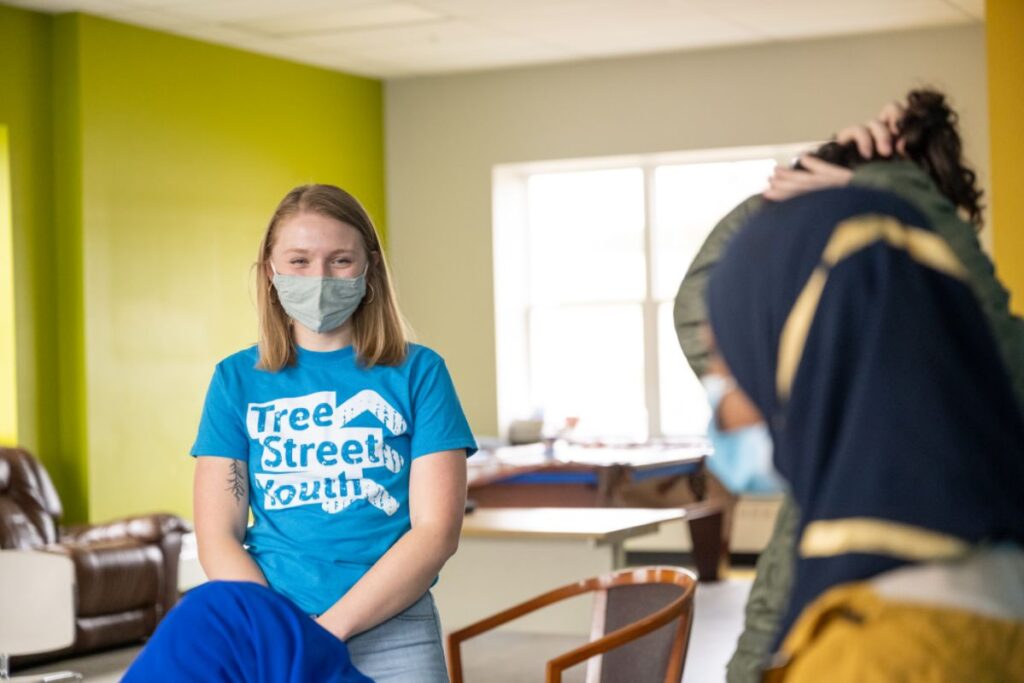 Prior to the COVID-19 pandemic, Tree Street Youth served between 600 and 700 children (pre-kindergarten to 12 grade) annually. Today, however, the organization is only able to serve roughly 100 students in person, and given the realities of the pandemic, much of the current work being done by the nonprofit is related to supporting students struggling with remote learning. Still, Julia is thankful that she and her team have a building where kids can come, spread out, and be safe, and despite the pandemic, Tree Street Youth is committed to offering year-round programming grounded in academic support, leadership development, and social-emotional enrichment, the latter of which was created and designed in partnership with Maine's Department of Corrections to be both preventative and responsive to youth who come into contact with the juvenile justice system.
As much as Tree Street Youth has evolved over the years, one of Julia's favorite things is when youth come back to work for the nonprofit as staff members. According to her, a number of Tree Stree alumni have worked for the organization (including two current staffers), and it's always special for her when she can entrust a kid who's "grown up with Tree Street" with a key to the building.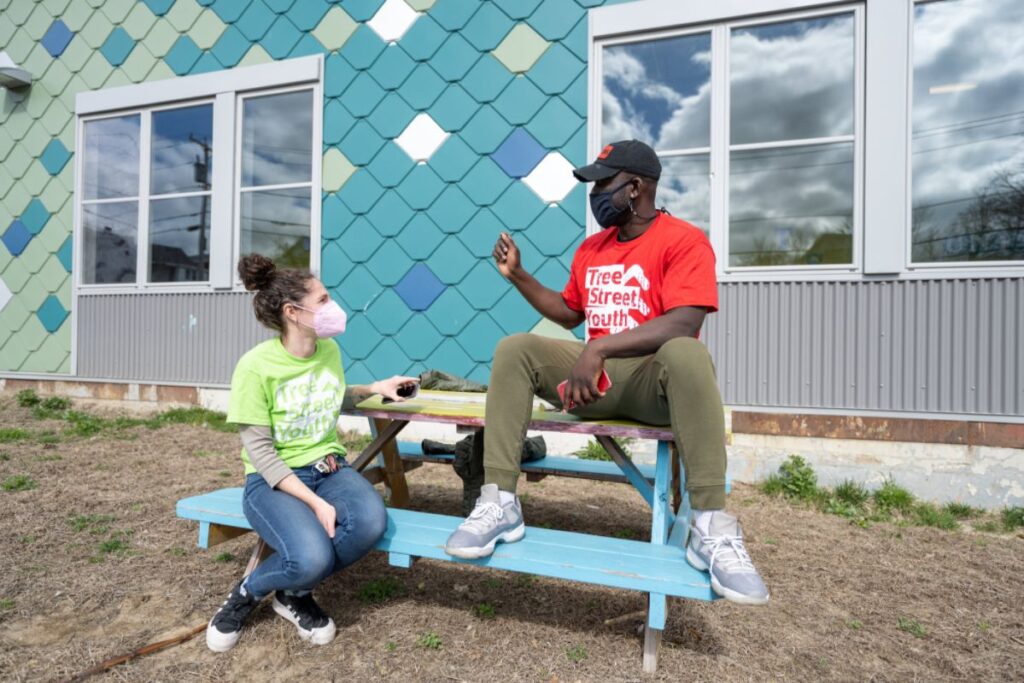 "Tree Street literally grew out of the community, no pun intended," Julia said. "There's been so much influence from so many people over the years. It's an example of what can truly happen when every member of a community comes together to support their kids, and how empowered kids can truly change a whole community."
Learn More
The Genesis Fund provides innovative financing by soliciting investment loans from individuals, churches, corporations, and foundations, and then re-lending the money at favorable terms to nonprofit organizations developing affordable housing and community facilities for underserved people and communities throughout Maine and beyond.
Tree Street Youth supports the youth of Lewiston-Auburn, Maine through academics, the arts, and athletics.
CNote is a women-led investment platform that empowers individuals and institutions to invest locally to further economic equality, racial justice, gender equity, and address climate change.