Although Danielle Mahon identifies as a late-in-life entrepreneur, she's more of a waiting-for-the-right-idea entrepreneur. Danielle grew up in southern New Jersey, and she spent her summers on the Jersey Shore with friends and family. Danielle pursued a career in sales, but it was her husband's job that took her and her children to Raleigh, North Carolina, where Danielle quickly put down roots on (and fell in love with) nearby Topsail Island. She spent the next 10 years working in biotech before going on a girls trip to the Outer Banks in 2016. It was there, having lunch with her mother and sister, that Danielle found her business idea: the restaurant where they were eating offered make-at-home seafood steam pots, where patrons could take the black-and-white enamel pots home and return them the next day. The concept struck Danielle, and a business plan that didn't require a full-service restaurant began to take shape in her head.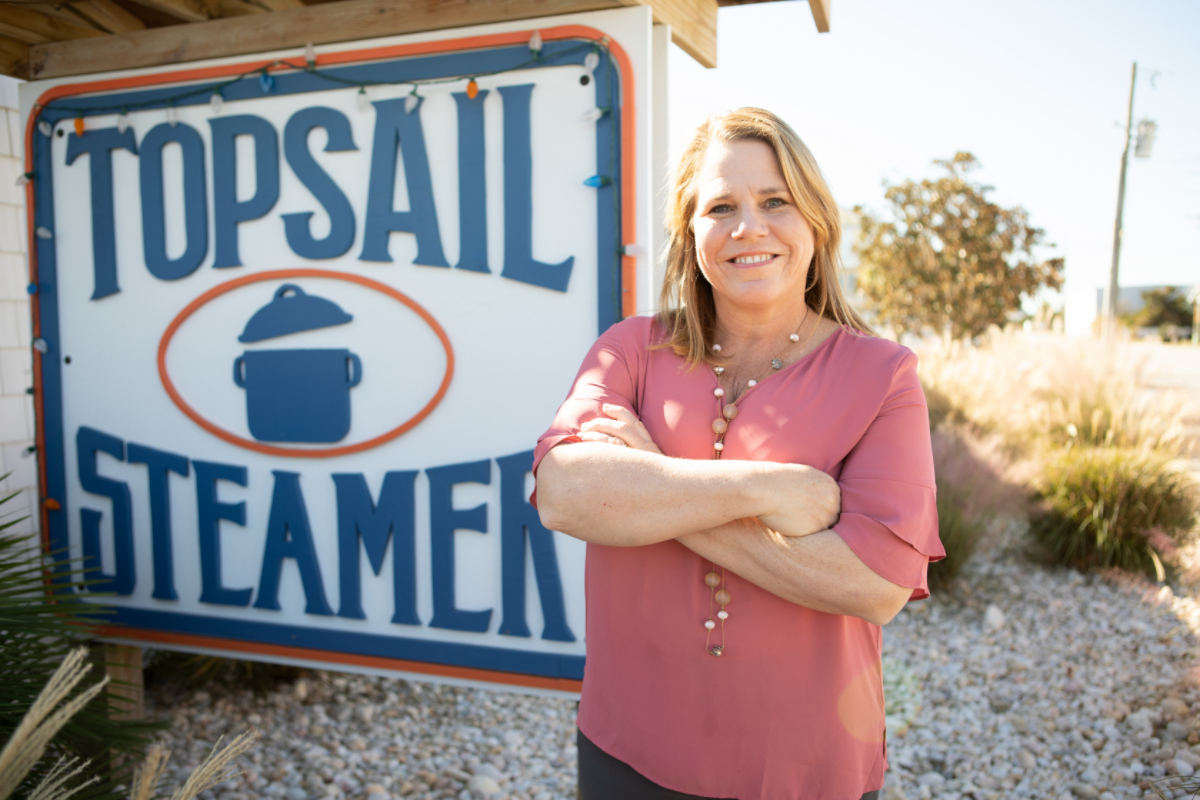 For Danielle, the timing seemed right to open a business. She and her husband were preparing to send their youngest child to college, and the soon-to-be empty-nesters were more than ready to move from Raleigh to Topsail. In no time at all, Danielle quit her job in corporate America, moved to the beach, and with a $75,000 loan from a family member, she opened Topsail Steamer in Surf City in March 2017. Topsail Steamer's business model is straightforward: sell customizable, one-time-use steam pots — filled with fresh seafood, sausage, veggies, and homemade seasonings — so that people can take the buckets home, add water (or beer), and cook, eat, and enjoy them. Topsail Steamer even includes cocktail sauce, butter, and brown paper for the table, adding to the at-home dining experience. Despite the steep learning curve, Danielle quickly mastered how to handle and source all of her seafood locally (when possible), and a strong first year paved the way for Topsail Steamer to open a second location in neighboring Wrightsville Beach in May 2018.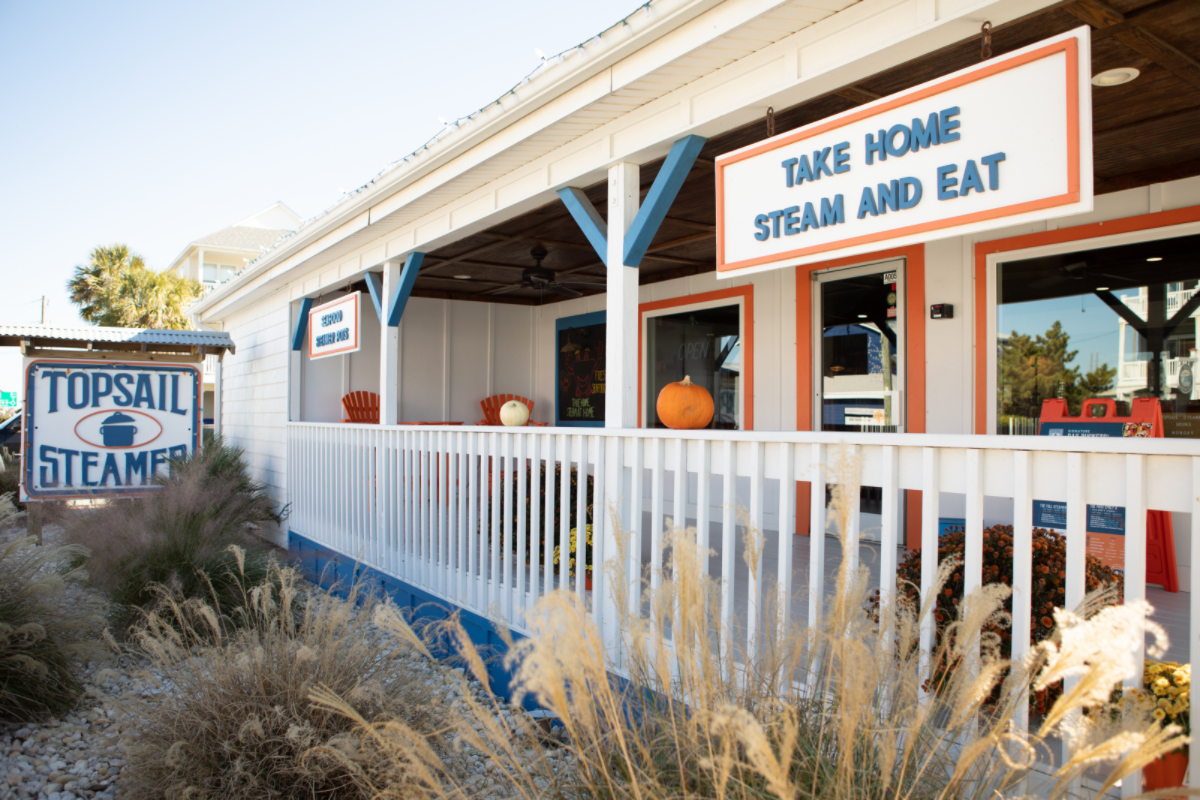 Business continued to be strong until September of that year, when Hurricane Florence walloped Topsail Island, effectively devastating the area's tourism-dependent shoulder season and many of the residents' homes. It's never easy to be hit by a hurricane, but for a new business with a three-month-old second location, Topsail Steamer struggled to regain its footing after the storm. That's when Danielle connected with Thread Capital, a Community Development Financial Institution (CDFI) that offers North Carolina small business owners capital, coaching, and networking opportunities. According to Danielle, she received funds to shore up her business and to make Topsail Steamer more resilient so that it could face — and survive — a future natural disaster. For Danielle, building resiliency into her business meant figuring out a way to ship her seafood pots straight to customers' front doors. With a loan from Thread Capital, Danielle was able to buy a generator, build out her business' refrigeration systems, and get the necessary packaging in place to start Topsail Steamer's shipping services.
Wind In Her Sails
In April 2019, Danielle and her growing team shipped their first seafood bucket. Around that same time, another opportunity to make Topsail Steamer more resilient presented itself: the building across the street went on the market in Surf City. Until that point, Danielle had been a renter, which opened her up to tremendous risk in the face of another hurricane, as a flattened, uninsured building would have been the end to Topsail Steamer. Danielle wanted to purchase the building, but she again needed help from a CDFI. This time, Thread Capital connected her with one of its partners called Natural Capital Investment Fund (NCIF), a CDFI that provides loans and technical assistance to innovative entrepreneurs across a nine-state region. CNote partners with CDFIs like NCIF in communities across the country, providing business coaching, funding loans, and empowering local entrepreneurs like Danielle.
NCIF lent Danielle the capital she needed to purchase the building in Surf City, and by August 2019, Topsail Steamer was shipping 25 orders a week. That's when, once again, a vacation with friends and family spurred Danielle to make another big entrepreneurial move. This time, she was back in Ocean City, New Jersey trying to visit one of her favorite fudge spots; however, the store had shuttered. Danielle had never considered taking Topsail Steamer to Ocean City, but the vacancy at the "million-dollar," highly trafficked location was enough to convince her otherwise.
Danielle rented the space, and in January 2020, while she was moving forward with renovations at her Ocean City location, she came across Goldbelly, a curated online marketplace for regional and artisanal foods crafted by local food purveyors throughout the United States. Danielle applied and a few days later, Goldbelly asked her to send a seafood pot to Manhattan. Within a month and a half, Topsail Steamer was on Goldbelly's platform. Incredibly, Danielle's business went live with Goldbelly during the first week of March 2020, just as the COVID-19 pandemic was beginning to shut down everything. As people shifted to primarily ordering food online, business exploded for Topsail Steamer, and Danielle and her team went from shipping 25 buckets a week to shipping 400 buckets a week.
For a third time, Danielle needed assistance from one of her trusted CDFI partners. This time, she needed both capital — again, for refrigeration — and business mentorship and advice. "We went from about $350,000-worth of business in 2017 to $3.2 million in 2020," Danielle said. "It all happened so fast, and so we just needed a growth advisor to make sure that we're creating a foundation that's both going to support what's happening and to allow us to intentionally grow and maintain our high standards. As somebody who is a new business owner, there are so many areas that you have to either be an expert in or have somebody who is a subject matter expert to help advise you, and NCIF has really been that partner for us."
Full Steam Ahead
Today, Topsail Steamer has six locations between North Carolina and New Jersey, and via Goldbelly, the company has shipped seafood buckets to all 50 states. Danielle has no plans of slowing down her business' expansion anytime soon, and according to her, she wants to open anywhere from two to four more stores every year, but only if she and her team find the right places in the right markets. She's also resisting going down the traditional franchising route, instead favoring to keep Topsail Steamer family-, friend-, and employee-operated. That means cultivating her base of 100-plus talented employees, creating professional development opportunities internally, and growing her leadership team from within her stores. Point in case: Danielle's brother-in-law, Brian, is Topsail Steamer's director of store operations, and her two children, Emily and Jimmy — the company's first two employees — continue to work full-time in local store marketing and business development for Topsail Steamer.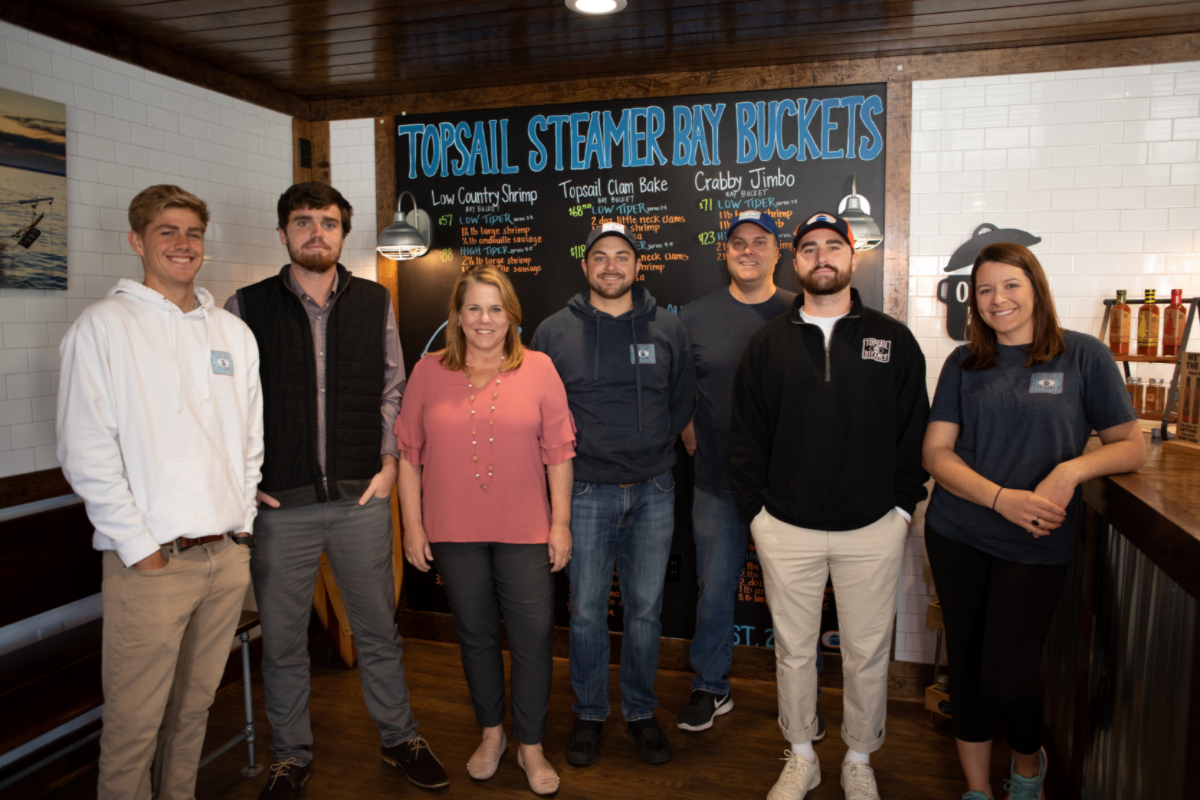 Given where she was and what she was doing five years ago, it may seem unbelievable what Danielle is doing today as the founder and CEO of Topsail Steamer; but, for Danielle, something like this was always in the cards for her. She grew up watching her father, who happened to be a small business owner himself, and according to her, one of her strengths has always been to identify opportunities around her. In the case of Topsail Steamer, while it's been a blend of opportunity, timing, and serendipity that has contributed to its success, the business' skyrocketing trajectory is in large part a result of Danielle having faith in herself. Unsurprisingly, when asked what advice she has for other late-in-life entrepreneurs, it's the same advice that she's told herself time and time again: "just have confidence in yourself."
Learn More
Topsail Steamer

offers seafood steam pots prepared with fresh local seafood, meats, veggies, and homemade seasonings to take home, steam, eat and enjoy!

Natural Capital Investment Fund

(NCIF) is a CDFI that provides loans and technical assistance to innovative entrepreneurs across a nine-state region.
CNote – Interested in helping create another story like Danielle's? CNote makes it easy to invest in great CDFIs like NCIF, helping you earn more while having a positive impact on businesses and communities across America.