When Deshonda Charles, Esq. was a little girl, she wanted two things in life: to be a singer and to become a lawyer. According to her, she was attracted to the legal world thanks to Clair Huxtable, the matriarch at the center of The Cosby Show. A young Deshonda watched the television show during its original run when she was still in elementary school, and although she didn't know exactly what it meant to be a lawyer, she knew she wanted to be a businesswoman like the one portrayed by Clair Huxtable. "I didn't pursue any other career paths," Deshonda said. "I've enjoyed it from the start. Fortunately for me, as I continued on my journey, I've learned that you can do so much more than just lawyering with a law degree."
Deshonda received her law degree from Tulane University in 2003 and went on to pass four different Bar Exams in four states: Louisiana, Connecticut, New York, and Texas. Deshonda landed a position in a small boutique law firm in Houston, Texas after graduating and for just under six years she thrived at networking and promoting her services. Deshonda's knack for generating business was recognized by the firm's managing partner, and her mentor, who occasionally asked whether she'd ever considered starting her own practice. According to Deshonda, not only was he a wonderful mentor to her, but when she decided to initiate a conversation with him about going her own way six years after joining the firm, he told her that she had his full support. More so, he approved of her taking all of her current clients with her.
While attorneys aren't typically associated with being entrepreneurial, Deshonda said that it came naturally to her. Her grandfather owned a neighborhood sundries shop in New Orleans, where she was born, so Deshonda had a very real-life example of what it meant to be a small business owner. On April 20, 2011, Deshonda founded The Tackett Firm (TTF) and took the role of President and CEO. More than 10 years later, the practice continues to focus on estate planning, employment discrimination disputes, family law matters, and civil litigation. Additionally, TTF handles matters in the states of Texas, Louisiana, and New York, as well as in the U.S. District Court for the Southern District of Texas and the Federal Fifth Circuit Court of Appeals. "I never intended to go into private practice, but it just kind of happened as a natural next step in my career, " Deshonda said. "It's pretty exciting to have been in practice all of this time and to have a successful firm."
Do Better Business
TTF's longevity, however, was threatened by the COVID-19-induced shutdowns that began in March 2020. According to Deshonda, she began to receive a lot of cold calls from people with questions about their employer's response to the pandemic — for example, being forced to take leave. While the vast majority of incoming calls didn't result in new business, Deshonda viewed the conversations as opportunities to cultivate relationships. Still, business slowed. To make matters more difficult, due to the realities created by COVID-19, Deshonda had to part ways with her sole paralegal, who'd been with her for nine and a half years. "That was really, really scary," she said, "because then I had to start relying on new people who didn't know my business as well. It takes a lot to train someone and to bring them up to speed. That was a challenge."
Yet another challenge presented itself to Deshonda when she attempted to secure PPP funding for TTF. She went to the only big bank where she's ever done business to inquire about resources, guidance, and PPP eligibility. According to her, she might as well have walked into the room and thrown spaghetti on the walls. "They just didn't care," she said. "I couldn't get a banker to even acknowledge that I had submitted the application because I wasn't a big enough fish." Frustrated, Deshonda turned to the support group of like-minded minority women business owners that she's a part of in Houston. That's when one of her good friends referred her to TruFund, a Community Development Financial Institution (CDFI) that invests in small businesses in Texas, Alabama, Louisiana, and New York. CNote partners with CDFIs like TruFund in communities across the country, providing business coaching, funding loans, and empowering local entrepreneurs like Deshonda. Deshonda reached out to TruFund, and within a few days, she was connected with Jessica Whittington, a program officer who helped to walk Deshonda through the PPP application process. "It's hard to describe how it feels to have that kind of support from a financial institution," she said. "It was a game-changer."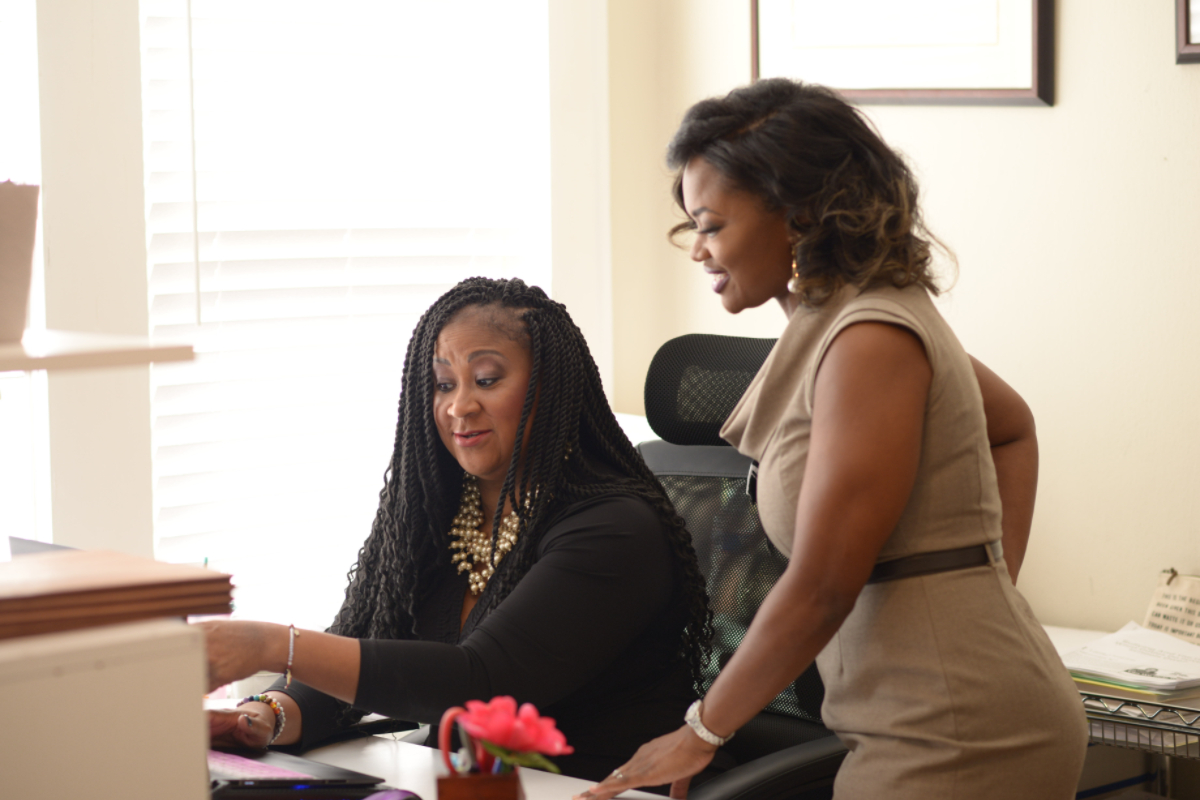 Not only did TruFund help Deshonda secure PPP funding so that she could pay herself, contract lawyers and as-needed, support staff, but the CDFI immediately plugged Deshonda into its suite of programmatic offerings. Thus far, she's participated in three business support programs, including one called PitchHer, centered around developing a strong business pitch, and another called Empow-HER-ment, a comprehensive business and financial training program to enhance the business acumen of participating women entrepreneurs. The trainings, led by industry experts, range from general business topics to life-work balance challenges, management, strategy, marketing, accessing capital, credit building, and effectively delivering a business pitch to potential investors. Deshonda also completed TruFund's FinanceHer program, a course dedicated to preparing women entrepreneurs to become capital-ready.
According to Deshonda, TruFund has helped her business in so many ways. The CDFI stayed connected with her so that when the second round of PPP funding became available, it was easy for Deshonda to submit everything and to apply. She also likes how responsive TruFund is to questions, whether over email or by phone, and she appreciates that trainings are held in the evenings and not during business hours. As someone who initially reached out to TruFund based on a word-of-mouth referral, Deshonda has since become a vocal advocate for the CDFI. "It's one of those things where you're calling your friends and your colleagues and saying 'Y'all need to figure out how you're going to participate in this program,'" she laughed, "Because TruFund is just so fantastic and helpful."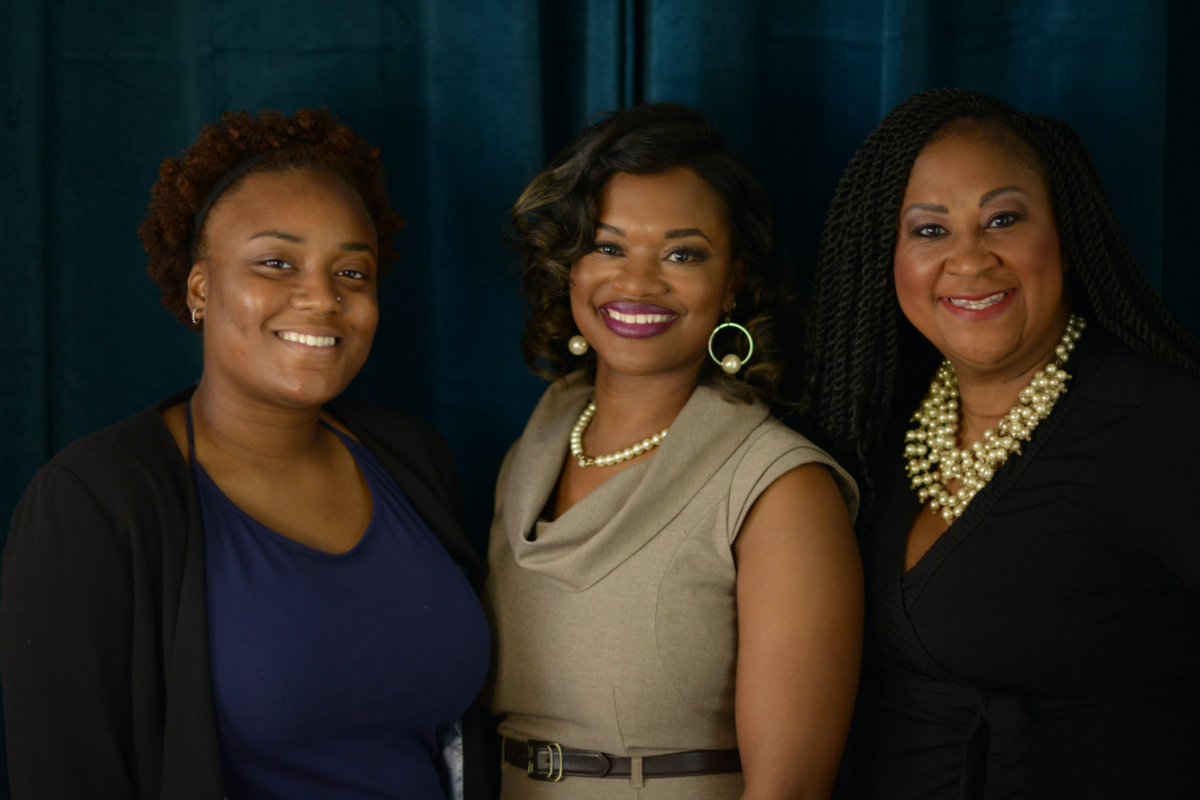 Today, Deshonda feels good about the state of her business. More importantly, she feels good about the direction that her business is going. In the coming years, she plans to do more professional speaking engagements surrounding estate planning, and she's focused on building a team around her, including hiring additional clerical staff and another paralegal who can grow with her business. In the meantime, she plans to continue doing what she does best: being a lawyer. "I just want to be able to continue to litigate in the areas that I know," Deshonda said, "and I want to continue to grow. It'd be nice to bring on a full-time associate attorney — that's been a goal for two years, but then COVID happened. I'm still definitely working toward that."
Learn More
The Tackett Firm

has been providing exceptional legal services and representation to the greater Houston, Texas community for 15 years. TTF's primary practice areas include estate planning, employment discrimination litigation, and family law disputes.
TruFund – is a 501 (c) 3 certified Community Development Financial Institution (CDFI) headquartered in New York City with field offices in Alabama and Louisiana. TruFund tailors its financial and technical assistance to the unique needs of each site—from contractor mobilization lending in New York and Louisiana to rural Black Belt initiatives in Alabama.
CNote – Interested in helping create another story like Ethel's? CNote makes it easy to invest in great CDFIs like TruFund, helping you earn more while having a positive impact on businesses and communities across America.