Donica Johns, a New Orleans native, has fond memories of going to Belladonna Day Spa with her mother when she was younger. Looking back, she never thought she would go on to create a line of skincare products let alone create a line of skincare products that would be sold on Belladonna's shelves, but today, that's Johns' reality.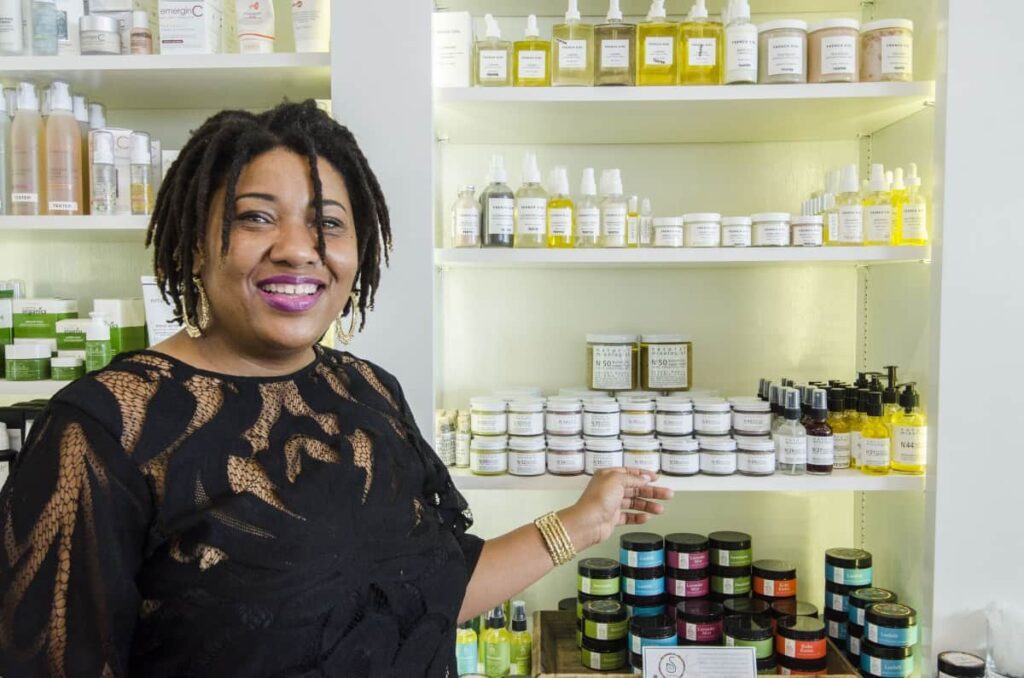 Finding a Solution
When her youngest son began to struggle with severe eczema in 2013, Johns was told by physicians that he'd need regular steroid shots to keep his breakouts in check. She wasn't opposed to the treatments, but she was concerned about the potential long-term effects of the injections. The concerned mother wanted something safe, natural, and sustainable for her baby.
Johns poured herself into researching natural skin products, and she began experimenting with mixing her own natural butters and oils to alleviate her son's eczema. It took her about a year before she found the right formula that worked best for him. "I didn't go to school to be an esthetician," Johns said, "but I read a lot of books. I couldn't cure my son's eczema, but his breakouts are far and few between, and he's not missing out on school."
Friends, family members, and even her son's doctor took note. "The doctor said keep doing what you're doing, because it's really working," Johns said. A friend suggested that she sell her small farm-sourced, organic concoctions on Etsy, and in 2014, Johns launched her first online marketplace. By the beginning of 2015, she had her own website and her own skincare line of about six or seven products, from the original cream that she developed for her son to a beard oil she created for her husband.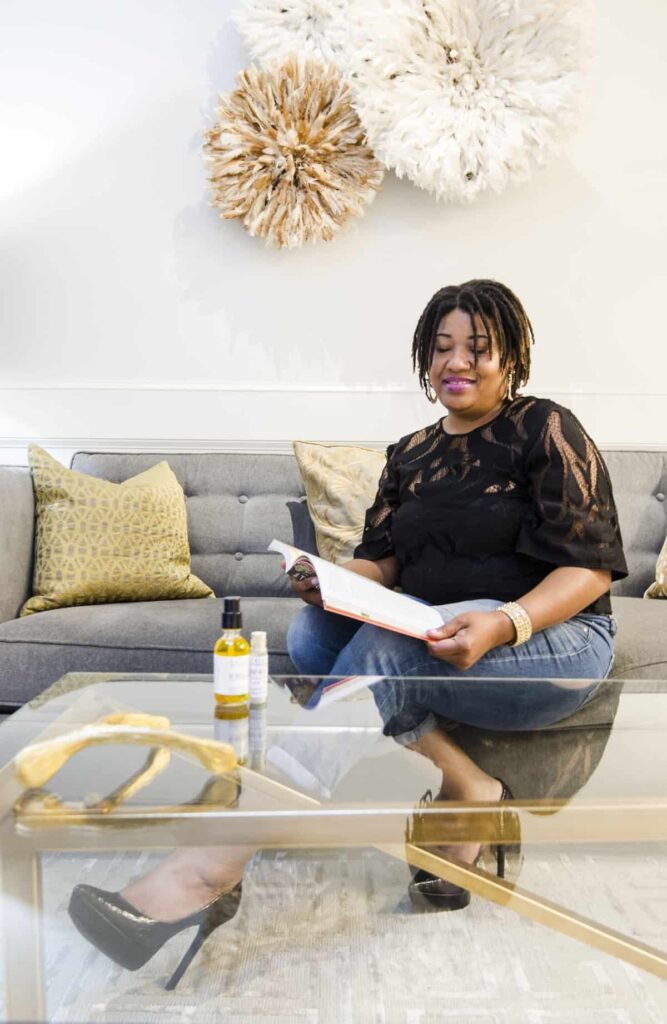 Natural Mixologist was not just up and running: it was taking off. Although Johns began fielding inquiries and taking orders from as far away as Europe, her skincare line remained "a side hustle." She was still working full time as a bartender. "I had people wanting my products in their stores, and for the first time I said, 'well, maybe this is something really real,'" Johns said. In 2016, the concerned-mother-turned-entrepreneur quit mixing cocktails and threw herself into Natural Mixologist, turning her side hustle into her main hustle.
The Missing Ingredient
Her business' rapid growth came with a host of challenges. Johns' biggest issue? She couldn't figure out the branding she wanted for Natural Mixologist. That's when she connected with TruFund, a Community Development Financial Institution (CDFI) that invests in small businesses in New York, Alabama, and Louisiana. CNote partners with CDFIs like TruFund in communities across the country, funding loans to small businesses and empowering local entrepreneurs like Johns.
TruFund provided the resources for Johns to be able to hire a branding and marketing specialist who had previously worked for Sephora, one of the beauty and skincare industry's most recognizable companies. "I showed her my branding, and she was like, 'you're basically a five out of ten,'" Johns recalled. "I was floored. I bawled out in tears."
However, there was a silver lining to Johns' feeling of devastation: the chance to zero in on her target customer. "She was really able to guide me," Johns said. "Hiring her really did help me focus on what I needed to do to change my business and to make it to where it could be viable. She helped me to get to the point where I could stand on my own two feet. That was really important."
TruFund also assisted Johns in redoing Natural Mixologist's website, which, according to Johns, was "all over the place." She participated in TruFund's Women In Business:  An EmpowHERment Program which provides innovative financial solutions, hands-on education and business advisory services to small businesses like Natural Mixologist.  Six months after participating in the program, Johns had a more polished, cleaned-up brand. It's that same website that Johns says is helping to drive her business' growth and visibility: she recently acquired an account to do private labeling for a California-based company solely based on her website's design.
"The assistance TruFund gave me helped me to realize the things I was doing wrong with my branding," Johns said. "I was trying to do too much, and I didn't know my customer base and I hadn't figured out what I wanted my brand to stand for. When you're an entrepreneur, you feel very isolated, and that no one is guiding you. You're just doing it all by yourself, and you're not hearing from professionals about what works and what doesn't work. You really need that feedback. TruFund helped me to get that feedback and to focus."
Growing Her Business, Growing Her Community
Today, thanks to TruFund's support, Johns knows her target audience: individuals who are trying to live a healthier lifestyle for themselves and their families. Her new-found, laser-like focus has allowed her to market more effectively, and Natural Mixologist's products are now in more than a half dozen stores around New Orleans. Interestingly, it was through discovering her target audience that Johns set a benchmark for herself — getting her products into Belladonna, the same local spa she visited growing up.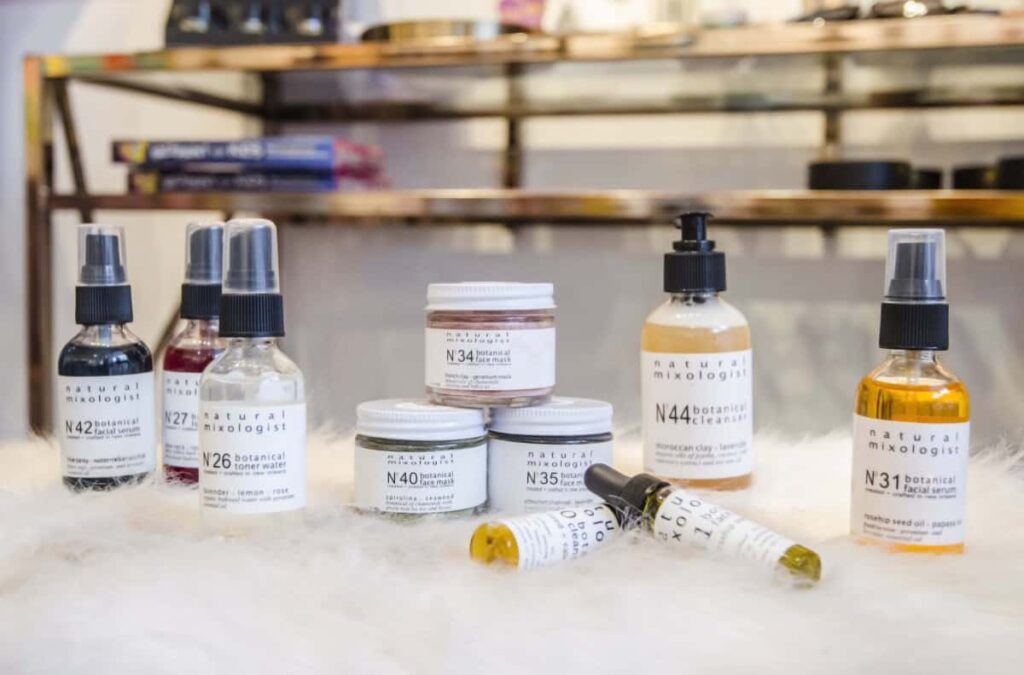 "It's one of the best spas in the country," Johns said. "When they accepted my products into their store, it was the most exciting day for me and my business. Entrepreneurs should have a benchmark of what they think success is. This was my benchmark. When they accepted my products, I felt like I made it. It gave me this confidence to reach out to other companies. It's been amazing, because I'm getting the acceptance I never thought I'd be able to receive."
Setting Even More Ambitious Goals
Johns is still riding that confidence well into 2019. Natural Mixologist will have a presence in the new Louis Armstrong New Orleans International Airport when the terminal opens this fall, and Johns has her sights set on finding a larger production facility, hiring more employees and getting her products into Sephora or Art of Beauty, national beauty chains with access to even bigger markets. "That's my next really big benchmark," Johns said. "I feel like because I got into Belladonna, I can get in anywhere."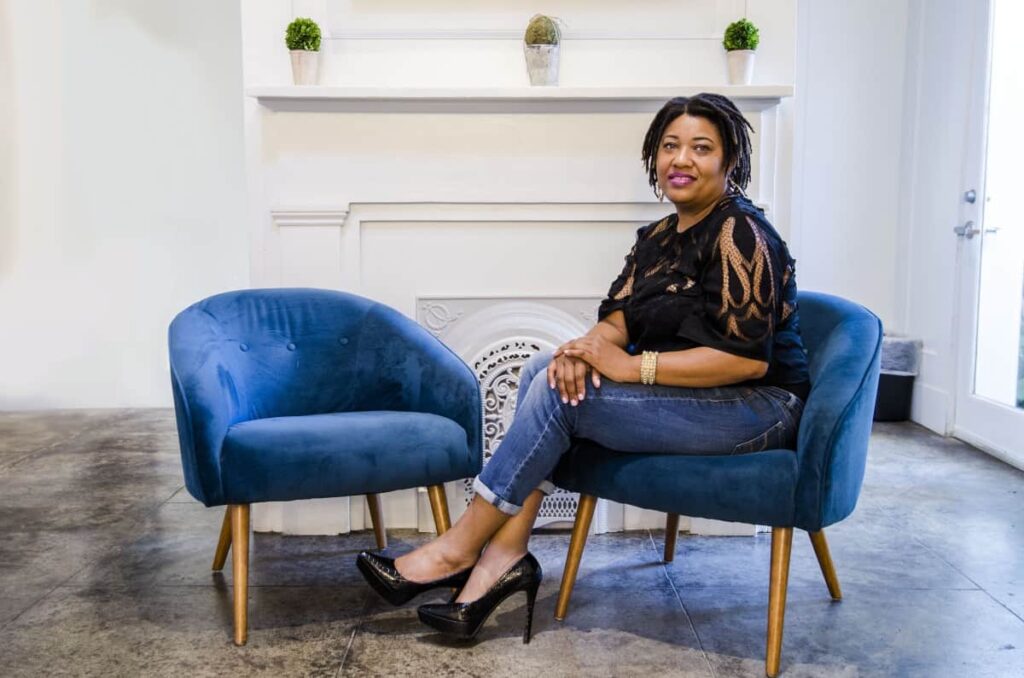 Regardless of how big Natural Mixologist grows, Johns will forever remain in New Orleans, even as she hustles to fill wholesale orders and keep up with demand. Her main storefront is near the Marigny district, right off of Saint Claude, in a very old neighborhood that's going through a transition.
"I purposely chose this neighborhood because of that transition," Johns said. "I want to help my community grow, and I want to do that by growing my business and by creating economic opportunity for others. We're trying to change people's ideas that they can build economic wealth, and that this community can sustain a business."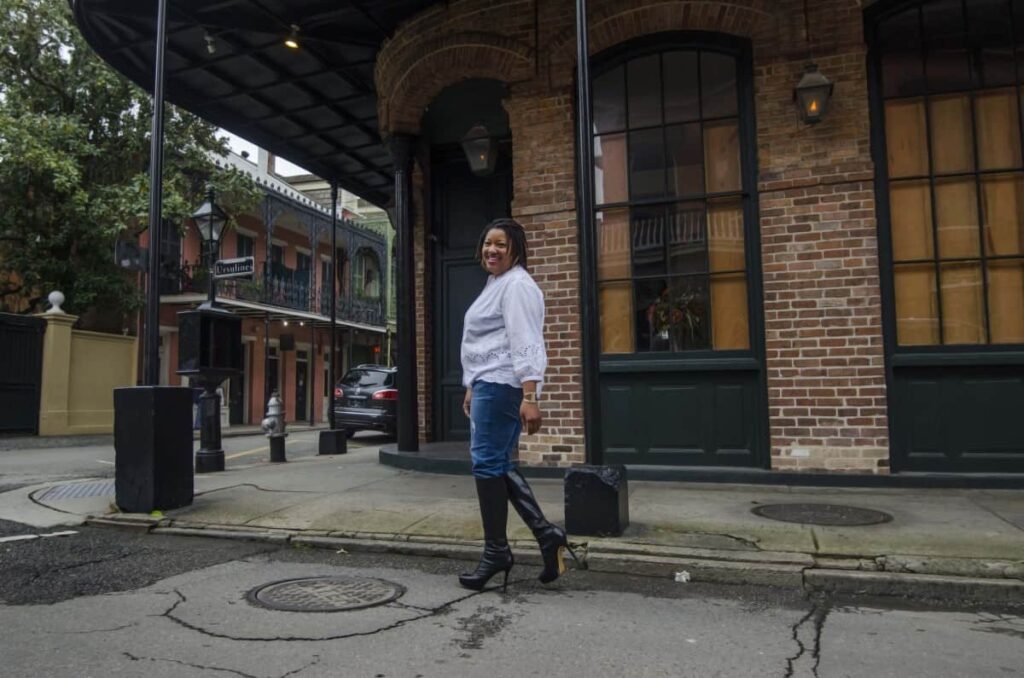 Learn More
TruFund – is a 501 (c) 3 certified Community Development Financial Institution (CDFI) headquartered in New York City with field offices in Alabama and Louisiana. TruFund tailors its financial and technical assistance to the unique needs of each site—from contractor mobilization lending in New York and Louisiana to rural Black Belt initiatives in Alabama.
CNote – Interested in helping create another story like Donica's? CNote makes it easy to invest in great CDFIs like TruFund, helping you earn more while having a positive impact on businesses and communities across America.