Over the course of their careers as inpatient nurses, Murwo Elmi, Ikraan Abdulle, Farhia Abdulahi, and Faiso Abdulle have seen a bit of everything. From their first shifts, the Minneapolis-based health professionals have cared for patients struggling with mental health, chemical dependence, physical and cognitive limitations, and homelessness. After 10 years, however, the group shared a similar realization: once their patients were released back into their communities, they didn't have the support and stability necessary to avoid becoming either hospitalized or institutionalized again.
In 2017, the quartet started having a conversation about how their marginalized patients could be better served. Rather than establish a group home, the Somali-born nurses wanted to create a community space that fostered healing, independence, and stability. They called it OurPlace Residential Services. "There's a need for this population to be served in a community setting," said Ikraan. "Instead of being institutionalized, we wanted to be able to work with individuals and to address their social needs through community support, which is essential to everyone's health." "Patients need a stable home where they can see themselves for a long time," added Faiso. "Not a 30-day shelter."
According to the nurses, their vision to establish such a space had never been done before — at least not in Minneapolis. However, regardless of how much research the team did to educate themselves on how to create the best possible programs, policies, and protocols, one daunting challenge remained: securing the capital necessary to acquire an apartment building and to renovate it to meet their needs. The entrepreneuring nurses approached multiple banks in Minnesota, but they were told the same thing everytime: they didn't have the necessary collateral or capital to turn their dream into a reality. 
The Creativity To Say 'Yes'
That's when the nurses at OurPlace Residential Services connected with Patrick Pariseau, the vice president of lending and client services at Metropolitan Economic Development Association (Meda). Founded in 1971, Meda is a Minneapolis-based Community Development Financial Institution (CDFI) that works exclusively with Black, Indigenous, and People of Color (BIPOC) entrepreneurs. In its first 50 years, Meda has served more than 25,000 BIPOC entrepreneurs, helping to build generational  wealth and to address the racial wealth gap in the communities it serves. Meda partners with CNote through the fintech company's Wisdom Fund, which was set up to serve the exact demographic that the CDFI strives to empower.
Eleven years ago, Patrick stepped out of semi-retirement to join Meda's team. After 30 years of banking, Patrick wasn't seeking another job, but one of his friends who worked at Meda asked him if he would be interested in helping out with a couple of the CDFI's loans. Patrick said "yes," and less than three months later, he was a full-time Meda employee. When Patrick joined Meda, the CDFI had 14 loans in its portfolio. Today, the CDFI has a portfolio of 647 loans, totaling approximately $21 million. That amount is quickly growing to $40 million. 
That growth, in part, is thanks to the work Meda was able to do during the second round of Paycheck Protection Program (PPP) lending. Meda tapped into its local community and told everyone from CPAs to other lenders to send any sole proprietor and small business owner who needed help to contact the CDFI. Incredibly, with only two employees dedicated to PPP, Meda deployed 467 loans to local small business owners: approximately $11 million. Each of those loans went to a BIPOC entrepreneur, and 97% of those entrepreneurs identified as Black or African American. To date, 97% of Meda's PPP loans have been forgiven. 
While those numbers speak for themselves, Patrick gets more excited about how the CDFI is able to achieve those lofty numbers and to create tangible impact in its community. According to him, Meda's success is rooted in the following:
1. Creativity is in Meda's DNA. "You have to be creative in this business," Patrick said. "There are things we can do as a CDFI that banks can't do." For example, like other CDFIs, Meda's underwriters place less emphasis on a small business owner's credit score and more emphasis elsewhere, such as the person's character and the business' scalability. The CDFI also double weights cash flow, which allows for more entrepreneurs to qualify for lending. "Businesses run on cash flow," said Patrick. "That's the way it should be underwritten."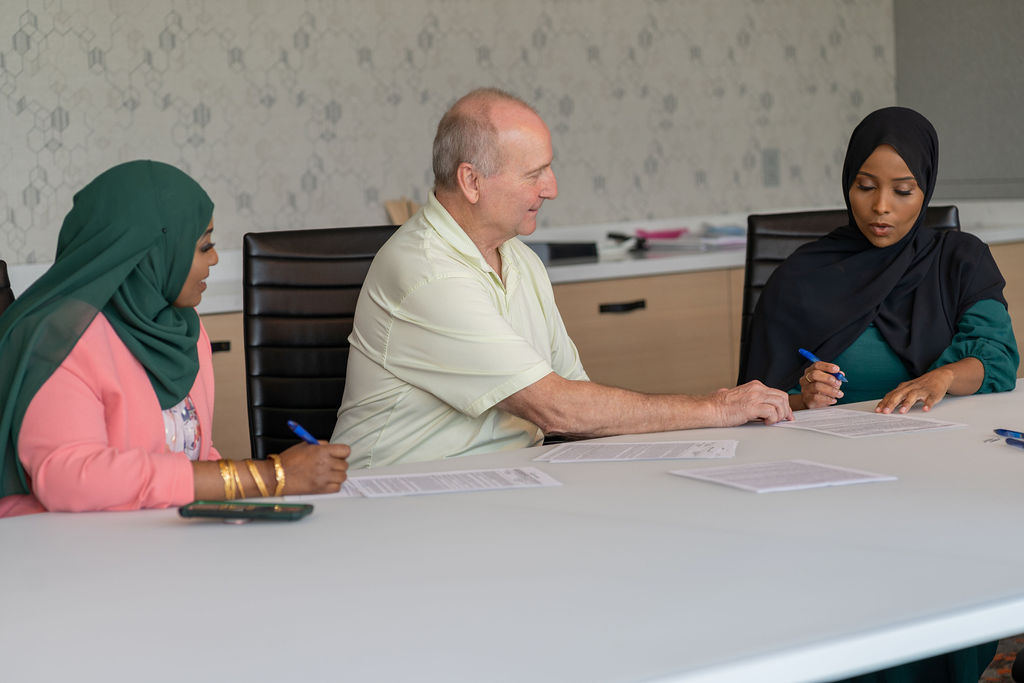 Meda believes so much in the importance of cash flow that its primary lending product is built around it. Meda is one of the few CDFIs in the country to offer operating lines of credit. According to Patrick, operating lines of credit require fewer dollars and effectively allow the CDFI to deploy more loans to more small business owners. Patrick refers to it as an "equity product," because the loans have modified, interest-only payment terms and they give small business owners the opportunity to put their cash back into their young businesses. "People need to put payments into their business, not the banking system," he said.
2. Meda is scaling to the size of the problem. Like CDFIs across the country, Meda invests in small businesses not just so they can keep the doors open, but so they can grow. However, while many small-but-mighty CDFIs bend over backwards to help entrepreneurs scale their businesses, Patrick says that many CDFIs forget that they too need to scale. 
Not Meda. Thanks to a technology grant, the CDFI is currently piloting a new, integrated computer system — the same one commercial banks use — to be able to offer automated loan applications from anywhere in the country. Similarly, Meda invested in state-of-the-art underwriting software that's been rated as one of the top five scalable systems in the country to help businesses grow. According to Patrick, that's why Meda was able to meet the community's PPP demands: the CDFI had already laid the foundation for itself to grow. "We're scaling Meda to the size of the problems here in the Twin Cities," he said. "These disparities aren't going away unless we scale and continue to deepen our impact."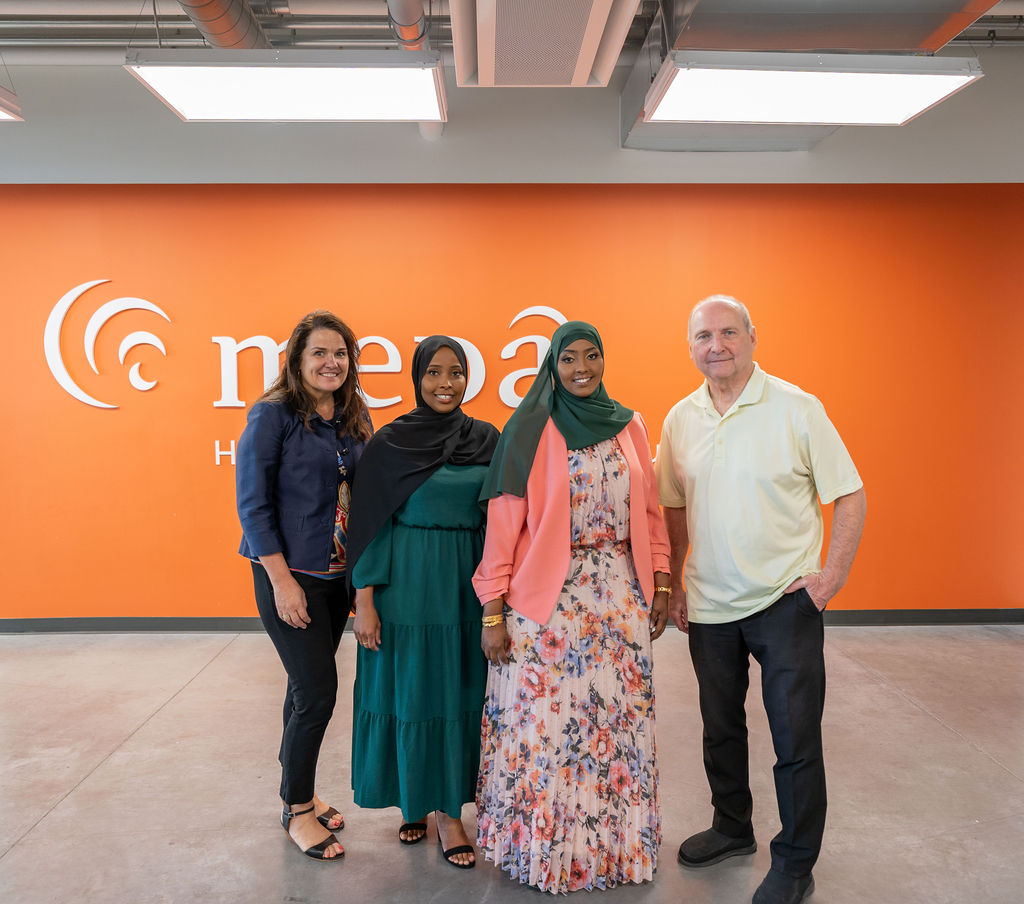 3. Meda views banks as partners. Having spent three decades in banking, Patrick knows that banks aren't CDFIs' enemies: banks are regulated. However, even though Meda can be creative to serve its community in flexible ways that banks can't, the CDFI still works very closely with local financial institutions. Because Meda strives to help its borrowers scale to over $1 million in revenue in less than 36 months, Patrick says that it's in banks' best interests to refer customers to Meda's technical assistance programs. 
Meda has a few business consultants on staff; however, to scale its impact, the CDFI created what it calls the Volunteer Accelerator Network, where skilled volunteers virtually assist entrepreneurs through curricula designed to prepare small business owners to be successful. "We know that technical assistance works," Patrick said, "and if a bank refers a client to us and if they become successful, then I'm going to send that business owner back to that bank, because that means Meda can recycle its cash quicker and deploy another loan. That leverage is crucial for us."
Additionally, every year, Meda deploys $20-$40 million in companion financing with partner banks, primarily in the form of real estate deals. For example, Meda is involved with a $6 million deal to build Minnesota's first detox center for women. The CDFI invested $2 million in the project, and a partnering community bank put up the remaining $4 million. "The bank feels more comfortable with it because they got less risk," Patrick said. "And because we all worked to make it happen, somebody gets a new building and a brand new business opportunity that'll pay taxes and hire workers. That's what it's all about."
It Takes A Village
In fact, after saying "no," a bank referred the nurses behind OurPlace Residential Services to Meda. The bank knew it was the exact kind of project that Meda would want to fund. That's because in addition to supporting BIPOC and women entrepreneurs, Meda is committed to revitalizing neighborhoods through commercial diversification. To do that, the CDFI favors working with entrepreneurs in struggling neighborhoods who own non-retail companies like manufacturing facilities, medical clinics, and child care centers. Additionally, Meda works closely with aging small business owners to sell their businesses to BIPOC entrepreneurs to help create neighborhood sustainability. By choosing to take on a more eclectic portfolio of small business borrowers, Meda is doing its part to revitalize neighborhoods in its community.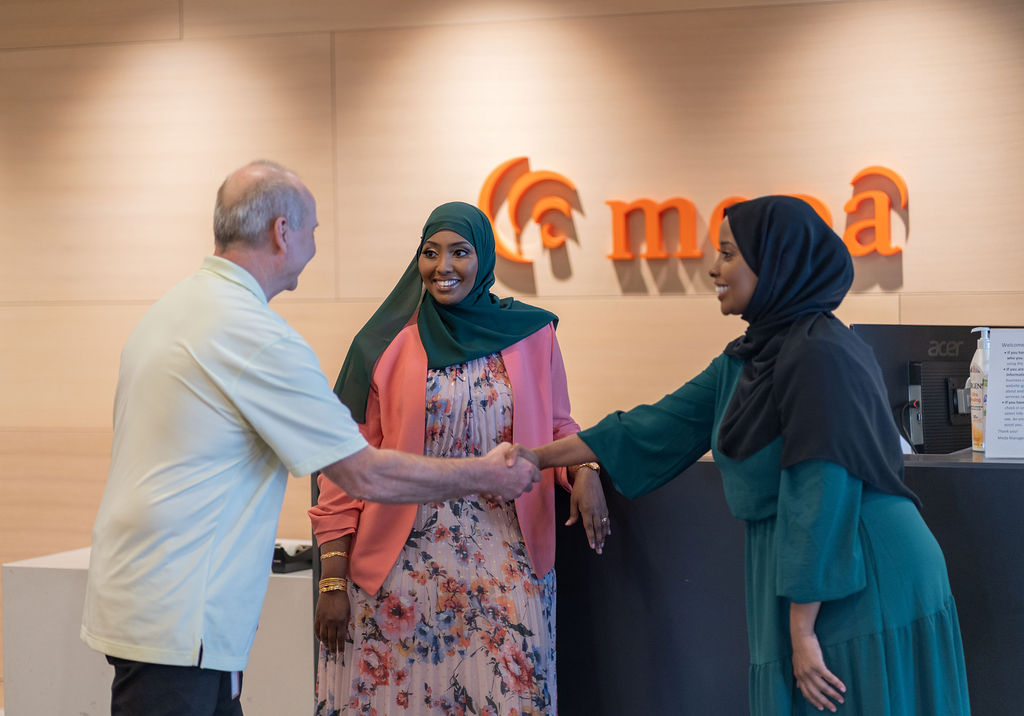 Unsurprisingly, Meda was behind OurPlace Residential Services from the very beginning. The CDFI leveraged its contacts in the real estate community to locate a promising apartment building, and it was unfazed by the $2.5 million price tag to acquire and renovate it. Patrick had trust in his construction background, and Meda is engaging with potential funding partners, like the City of Minneapolis, to position OurPlace Residential Services' new building for success.
Thanks to Meda, OurPlace Residential Services is on course to open its building to its first 14 clients later this year. The nurses have already grown their team to 15 direct support staff members: a number that is likely to keep growing. That's because, longterm, OurPlace Residential Services' goal is to help eliminate housing instability and homelessness in its community. To do that, the nurses want to multiply their innovative model for patient-centered care across the Twin Cities metropolitan area, providing long-term housing opportunities to patients, regardless of where they are in their recovery journey.
In pursuit of that goal, OurPlace Residential Services will continue to rely on and collaborate with community partners like Meda. "Sometimes, we look at one another, and we say 'is this really happening?'" said Murwo. "It's amazing, and we couldn't have done it without Meda taking that chance on us. We needed an ally who had the knowledge and understood the community's needs, and we needed a champion that really loved the idea. That's what we got with Meda. They made this happen."
Learn More
Metropolitan Economic Development Association

(Meda) was founded in 1971 with a mission of Helping BIPOC Entrepreneurs Succeed.
CNote

 is a women-led impact platform on a mission to close the wealth gap through financial innovation. Using

the power of technology

and a community-first framework,

CNote enables

corporations and individuals to efficiently invest at scale in fixed income and time deposit products that advance economic equality, racial justice, gender equity, and climate change initiatives.