When Steph Primm left the for-profit world and moved to Maine, she wanted to do something more meaningful than help other people make money. Although she'd grown up in the New York metro area going to summer camp in Maine, it wasn't until she moved to "The Pine Tree State" after a successful career in marketing that her eyes were opened to one of the state's biggest struggles: poverty. In her new community, Primm met people her age who hadn't made it through sixth grade. "It was evident we desperately needed a more equitable landscape," she said, "so that every hard-working family has a chance at meeting basic human needs and education so that they have a chance for a hopeful future."
Primm had found something more meaningful than helping companies turn a profit.
Coming up on eight years ago, Primm was asked to help re-open the Knox County Homeless Coalition ( KCHC)  Family Shelter, Hospitality House. Today, KCHC is a homeless services organization that includes a family shelter, comprehensive case management, and a youth program offering a drop-in center, outreach, case management, and shelter solutions for youth. As executive director, she's grown her team from two and a half employees to a caring, courageous, and professional team of over 50, and the coalition currently provides case management for over 500 individuals. Additionally, Knox County Homeless Coalition offers educational services, and transportation services, as well as operating a food and emergency supply pantry and depot. "Sadly," Primm said, "we've ramped up significantly over the past eight years to meet the increasing need."
That "increasing need" has been exacerbated by the COVID-19 pandemic. Primm, who also serves as the chair of Maine's Statewide Homeless Council, says that pre-pandemic, homeless shelters were crowded, and most often overcrowded, and always under-funded–especially during the winter months. However, because of the virus, those configurations no longer work, meaning that shelters like the ones operated by the Knox County Homeless Coalition have had to "decompress" their capacities in order to maximize safety concerns surrounding COVID-19.
"There's a lot of strain on the system," Primm said, "and the demand is spiking. We have to reduce capacity for health and safety, yet there are no other resources in place. People are losing jobs, hours are being cut, and people cannot pay rent. And on top of that emotional stress is at an all-time high—anxiety, depression, substance use disorder are at exponentially increasing and complex levels making our jobs extremely challenging. " According to Primm, these realities, coupled with the exponential increase in home prices and sales to out-of-staters, have helped to create a perfect storm for homelessness and a crisis of lack of affordable housing in Maine, especially along the Mid-coast.
Building Affordable Housing for the Future
Therefore, one of the Knox County Homeless Coalition's major tenets is to identify and secure permanent affordable housing in the communities where it works. Unsurprisingly, to be successful, Primm and her team rely on a network of community partners, including Midcoast Habitat for Humanity, Maine State Housing Authority, and The Genesis Fund, a Community Development Financial Institution (CDFI). Since 1992, The Genesis Fund has been working to develop and support affordable housing and community facilities across Maine, mainly by providing both financing and technical assistance to increase the supply of affordable housing. CNote partners with CDFIs like The Genesis Fund in communities across the country, channeling capital to fund social missions like affordable housing, women's empowerment, entrepreneurial funding, and more.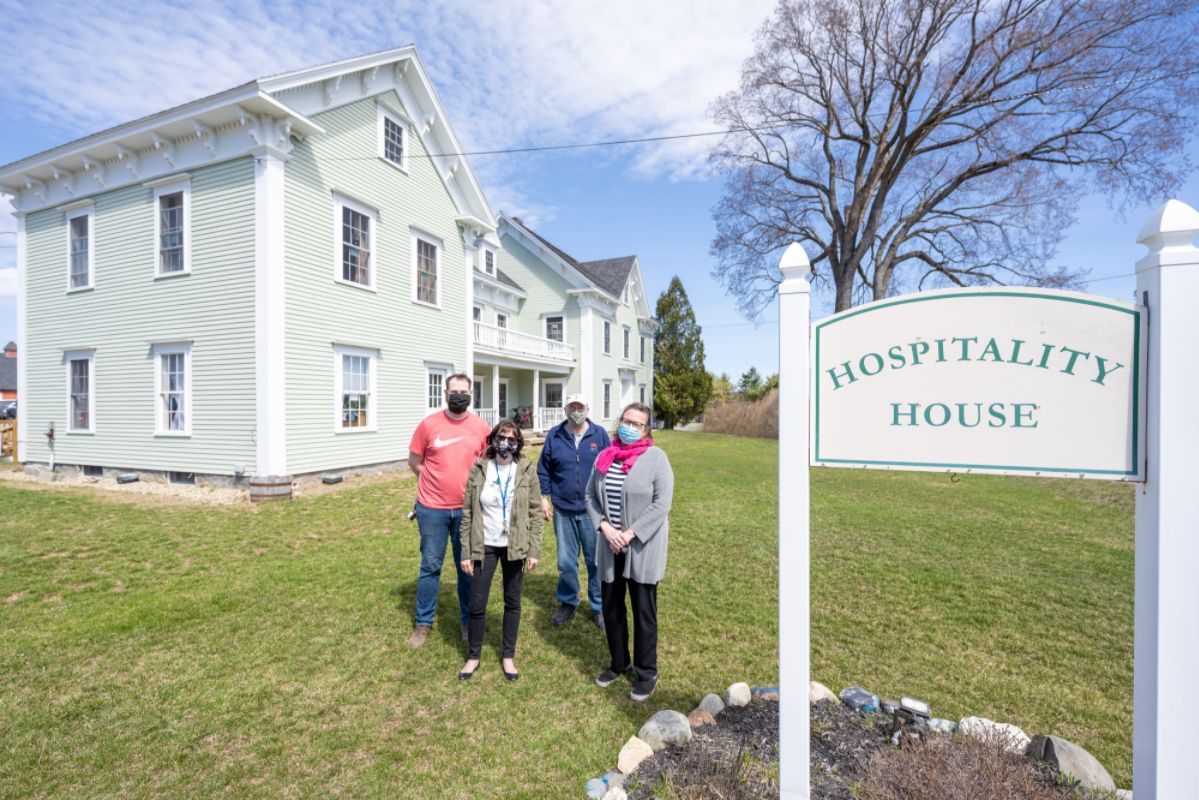 Primm has been working with The Genesis Fund since Knox County Homeless Coalition's early days when the CDFI helped the nonprofit acquire its first shelter and plot of land. A couple of years later, The Genesis Fund financed Primm and her team so that they could purchase the adjacent property, which now houses the coalition's offices, food pantry, and supply depot. The collective land, which Knox County Homeless Coalition owns, is big enough for the nonprofit to one day build tiny houses, which will expand its shelter capacity. Additionally, early in their partnership, Knox County Homeless Coalition had a line of credit with The Genesis Fund, which has since been paid off. "Genesis really invested in getting to know our mission, our aspirations, and us early on," Primm said. "They're always so generous with their time, wisdom, and advice."
Today, Knox County Homeless Coalition and The Genesis Fund are working together on two affordable housing projects. The first project is to purchase a newly renovated duplex in Rockland and to make it a "forever affordable property." A Genesis team member assisted Primm with the intense process of applying for a housing trust fund grant that, if received, will allow Knox County Homeless Coalition to not only purchase the property but to own it as an affordable housing project, in perpetuity, with zero debt.
"These grant application processes are very complicated," Primm said, "and most of us who run homeless organizations are running around like one-armed paper hangers doing our best to stretch resources and save lives in the face of increasing need—especially during a pandemic. We have very little administrative bandwidth, so Genesis is really helping us."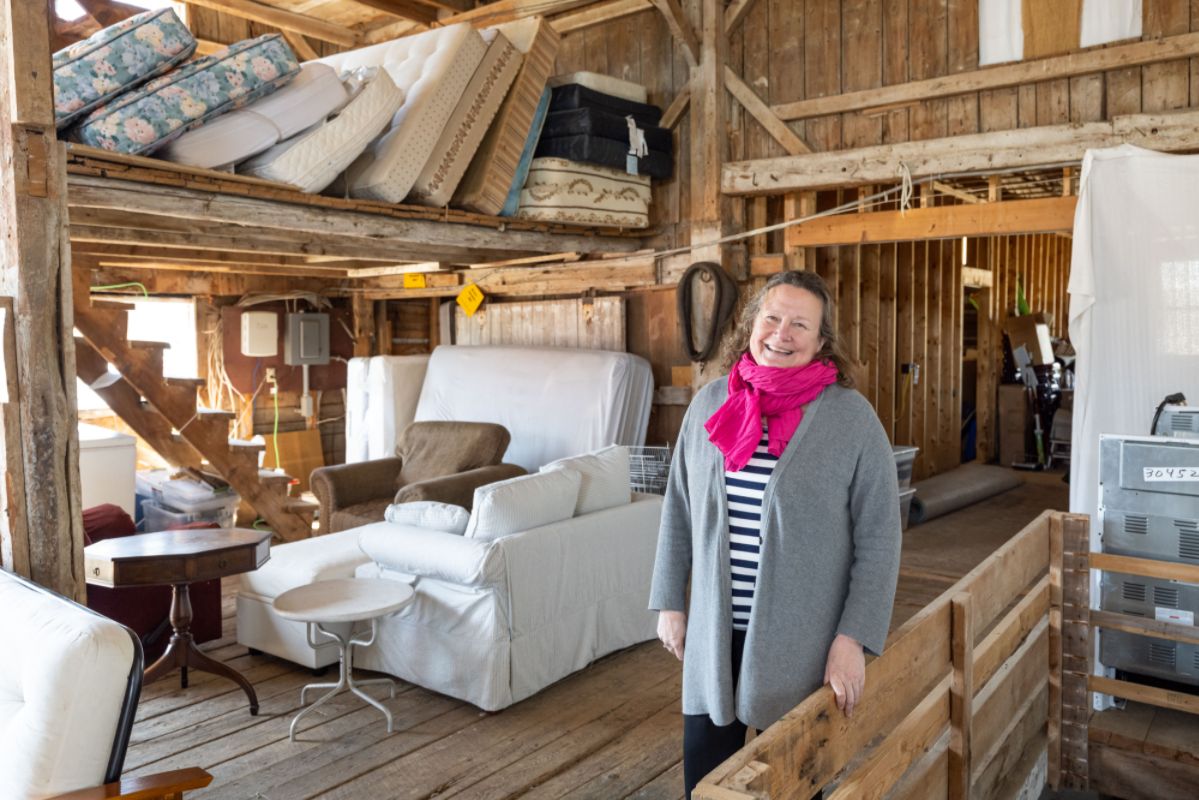 The second project is a bigger affordable housing project in Rockland that will include roughly 20 units of affordable housing, including four to six Habitat for Humanity home-ownership homes. The development will be situated on a single piece of land, within walking distance to town, that was purchased with $500,000 from the Maine State Housing Authority. According to Primm, the housing will be a mix of duplexes for families and small-footprint cottages for individuals or couples. Once the project is completed, Knox County Homeless Coalition will own the affordable housing units, and the nonprofit will incorporate them into its program offerings, where renters will benefit from not just a roof over their heads, but professional support on their path to stable sustainable independence, and the opportunity to build equity over time.
Once again, The Genesis Fund is helping Primm and her team navigate the complexities of the endeavor, including grant applications and overcoming zoning, planning, and development hurdles. She's hoping that when it's all said and done, the project will be 100 percent debt-free. "They're providing the technical assistance," Primm said, "but it may be that we tap into some of their financing to bridge any timing gaps between the grants so that the project can stay on track with construction. That's a wonderful option to have on the table."
Because of their ongoing partnership with The Genesis Fund, rather than get bogged down by the tedious technicalities of applications, Primm and her team can focus on a different set of complexities: helping unhoused individuals and families get back on their feet.
"It's complicated to put a life back together without help," Primm said. "Navigating the homeless sector feels like this unmanageable bowl of linguine for people who are already traumatized and struggling, so that's what we and others in the state like us do: we are caring professional partners who help put those pieces together for people. We find strengths and build upon them, building confidence, possibilities, and hope for a better future."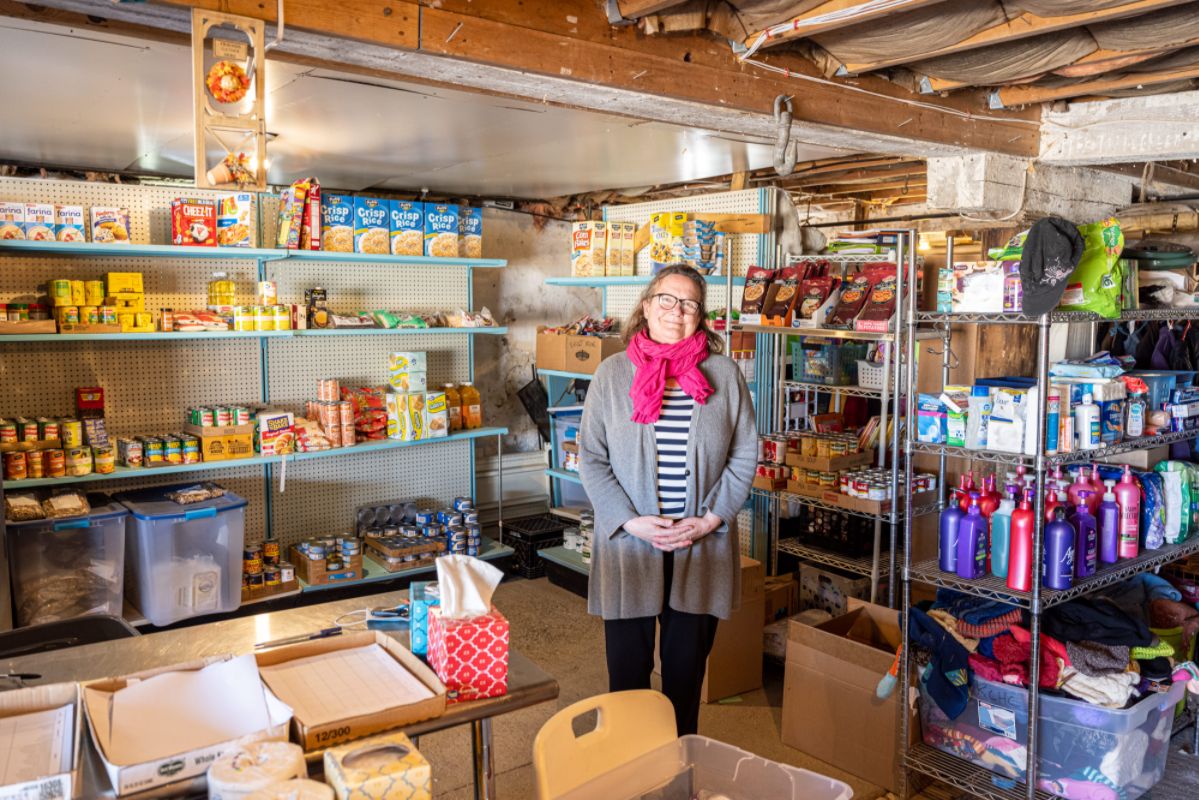 Primm hopes that COVID-19 illuminates the state's lack of an organized emergency response system that addresses homelessness as part of protecting public health. "The silver lining is that COVID has shed light on this for the first time," she said. "People are more aware of it and more aware of what we are working on, and affordable housing needs are definitely on the radar—where they should be.  I hope that'll help in the years to come."
Learn More
The Genesis Fund provides innovative financing by soliciting investment loans from individuals, churches, corporations, and foundations, and then re-lending the money at favorable terms to nonprofit organizations developing affordable housing and community facilities for underserved people and communities throughout Maine and beyond.

Knox County Homeless Coalition

is a homeless services organization that includes a family shelter, comprehensive case management, and a youth program offering a drop-in center, outreach, case management, and shelter solutions for youth.

CNote is a women-led investment platform that empowers individuals and institutions to invest locally to further economic equality, racial justice, gender equity, and address climate change.