Karla Villanueva-Bernal has been passionate about gymnastics and practiced the discipline throughout her life. Her dream of opening her own gymnastics studio was finally realized in 2012 when she and her husband started what was then called Karla's Gymnastics. 
Karla started teaching one class every Saturday in the All Saints Red Barn, a multi-use space in Kapaa, Kaua'i. They had four-panel mats, one bar, a balance beam, and two ledges—just enough to accommodate ten young students. 
During this time, Karla worked full-time at a local financial institution, while her husband, Danny, worked in the travel sector. But Karla's goal was always to offer higher-level gymnastics for girls and, ultimately, to provide the only USAG program based in the USA Junior Olympics Program on Kaua'i. 
Karla and Danny built and grew their business on word-of-mouth and reputation. 
After three years at the Red Barn, they found a 2400-square-foot warehouse space to rent in Kapaa and later a 4700-square-foot warehouse at the same locations. They rebranded, opening as Garden Island Gymnastics, embracing an incredible opportunity for them to expand and level up their game.
How KFCU Saved Karla and Danny's Dream
Though they were living their dream, it wasn't easy. Running a small business in Kaua'i is expensive, and they needed solid financial advice and guidance to make it work. 
When Covid hit, Karla and Danny's bank shut its doors for 67 days and had no answers for them. The situation could have been dire. Fortunately, the couple had a friend who worked at Kaua'i Federal Credit Union (KFCU), the island's only Community Development Financial Institution (CDFI).
Whereas Karla's financial institution could not help, advise, or provide resources for the business, KFCU was ready to step up. The credit union quickly facilitated a PPP loan to keep them afloat during the pandemic, along with two $5000 grants, one no-interest loan, and another through the Cares Act. 
KFCU didn't know any better what was going to happen over the ensuing months, but they were willing to go above and beyond to get behind Karla and Danny and get them the financial aid they needed to stay in business. They asked, "how can we help?" and then showed up in ways that made all the difference in Karla and Danny's life. 
"I think as an institution, their philosophy is 'how can we help?' where some financial institutions would approach it more like, 'how can we build our portfolio and maximize profits for our shareholders?' KFCU is really about helping the community, and it's not just a marketing tool—that's their philosophy. And it comes from the top down. Monica, the CEO, she was amazing. Her mindset and leadership are infused throughout the whole organization."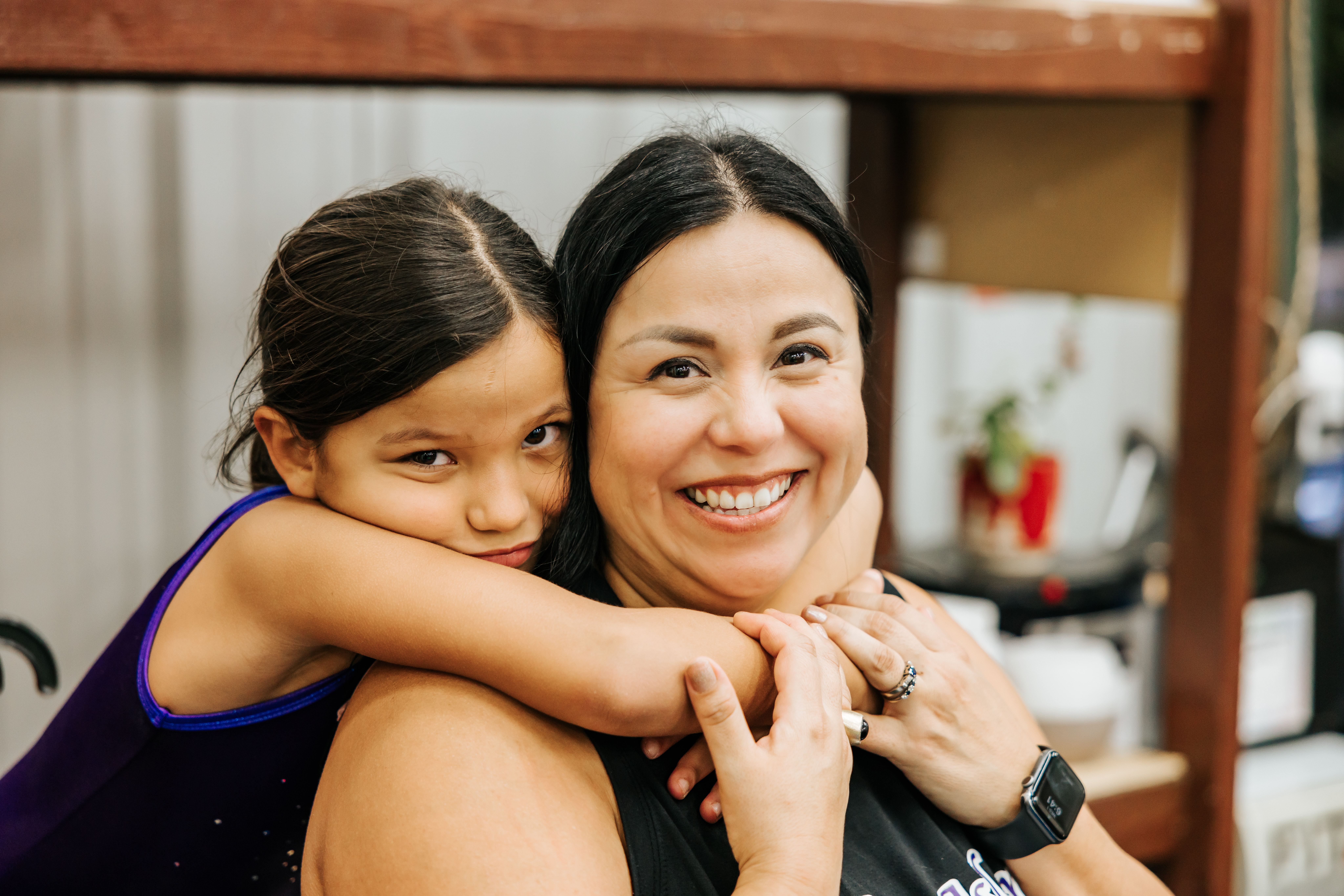 One of the reasons KFCU was able to help is because they are a CNote Impact Cash® Partner. CNote deploys Impact Cash® dollars to mission-driven and FDIC and NCUA-insured partners, like Kaua'i Federal Credit Union, generating returns on institutional investors' cash allocations while supporting financially underserved communities across the country. 
Karla and Danny's experience with KFCU was so positive that they didn't stop with the PPP loan they had received. They also refinanced their home for the down payment and obtained a commercial loan for the balance, acquiring a 5000-square-foot facility from which they could realize their vision of growing gymnastics on the island. 
Building Back Stronger: Envisioning the Future
KFCU had never done commercial loans before. Karla and Danny were their first commercial clients."I asked the VP, Sean Kaley, 'Do you do commercial loans?' and they said, 'You know what? We are just starting the program and you are going to be our first.'"
The real estate was zoned agricultural-commercial, which played well with Karla and Danny's ideas. They'd have a world-class gymnastics studio indoors. Outdoors, they'd maintain a small farm operation where they would grow vegetables and food to sell, which would be allocated toward scholarships, travel, and competition fees for the kids they train, many of whom would not otherwise be able to participate.
Now that Karla owns the building they operate in, she and Danny can put money into the property and outfit it to their standards. Karla also wants to do more classes and therapy for kids with special needs, as she feels every child should have a chance to experience and enjoy gymnastics regardless of their financial circumstances.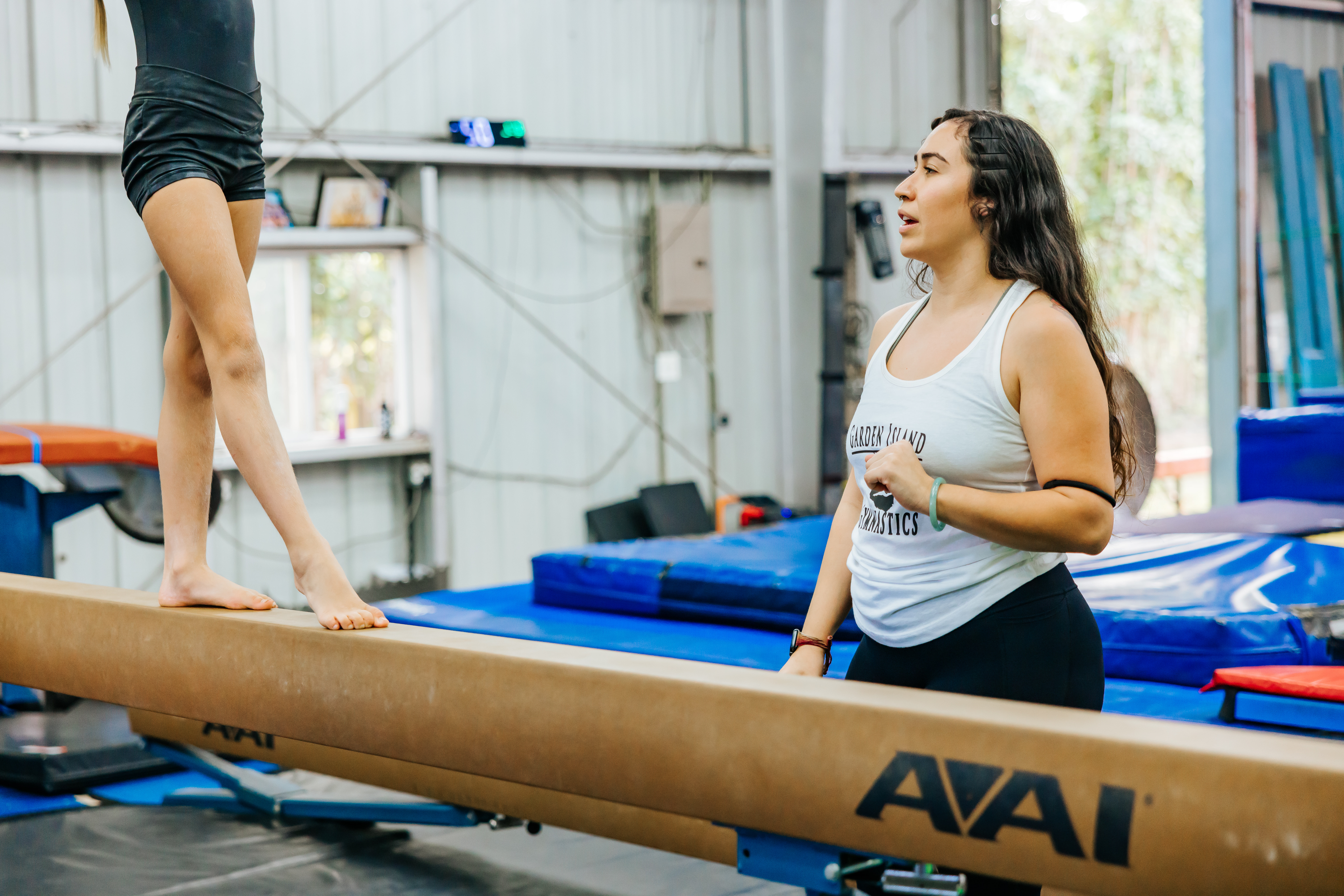 From their humble beginnings in the Red Barn with ten students on their roster, they now have over 100 kids and are setting their sights on obtaining college gymnastics scholarships. 
Karla describes their experiences through Covid and beyond as a "George Bailey" moment—that's the lead character's name from that old Jimmy Stewart film, It's a Wonderful Life. At the end of the movie, Bailey realizes what a big impact he's had on the people in his community and those who lived in it when they rally to his side. The true message of the film is delivered at the end when George reads an inscription in a book that says, "no man is a failure who has friends." Those words, that sentiment, certainly apply in Karla's case. 
"These clients had become part of our family, and they did not want us to go under. It was an incredible gesture. I think the point I'm trying to make is that our foundation for success has been the community. They have given us so much. It's more than just a business transaction. It was the same with our credit union. If it wasn't for KFCU and their willingness to work through this with us—even when there was no template—our business may not have survived the pandemic." 
Learn More:
CNote is a women-led investment platform that empowers individuals and institutions to invest locally to further economic equality, racial justice, gender equity, and address climate change.

Kaua'i Federal Credit Union

helps the people of Kaua'i by keeping money on the island for a stronger financial future for our people. They offer their members the financial services and products that are right for them at preferable rates and at little or no cost, ensuring the wellness and wealth of future generations.

Garden Island Gymnastics

is

the only USAG Competitive Kauai Gym