Before Tysh Billingsley was an entrepreneur, she was a dreamer.
Literally.
Tysh's idea for her business, , a popup wine and food experience centered around local art and music, came to her in a dream. According to Tysh, her dream was so vivid and full of sights and sounds that as soon as she woke up, she wrote it all down. It captured everything: her eye for detail, her appreciation for fine food and drink, and her desire to create memorable experiences for others.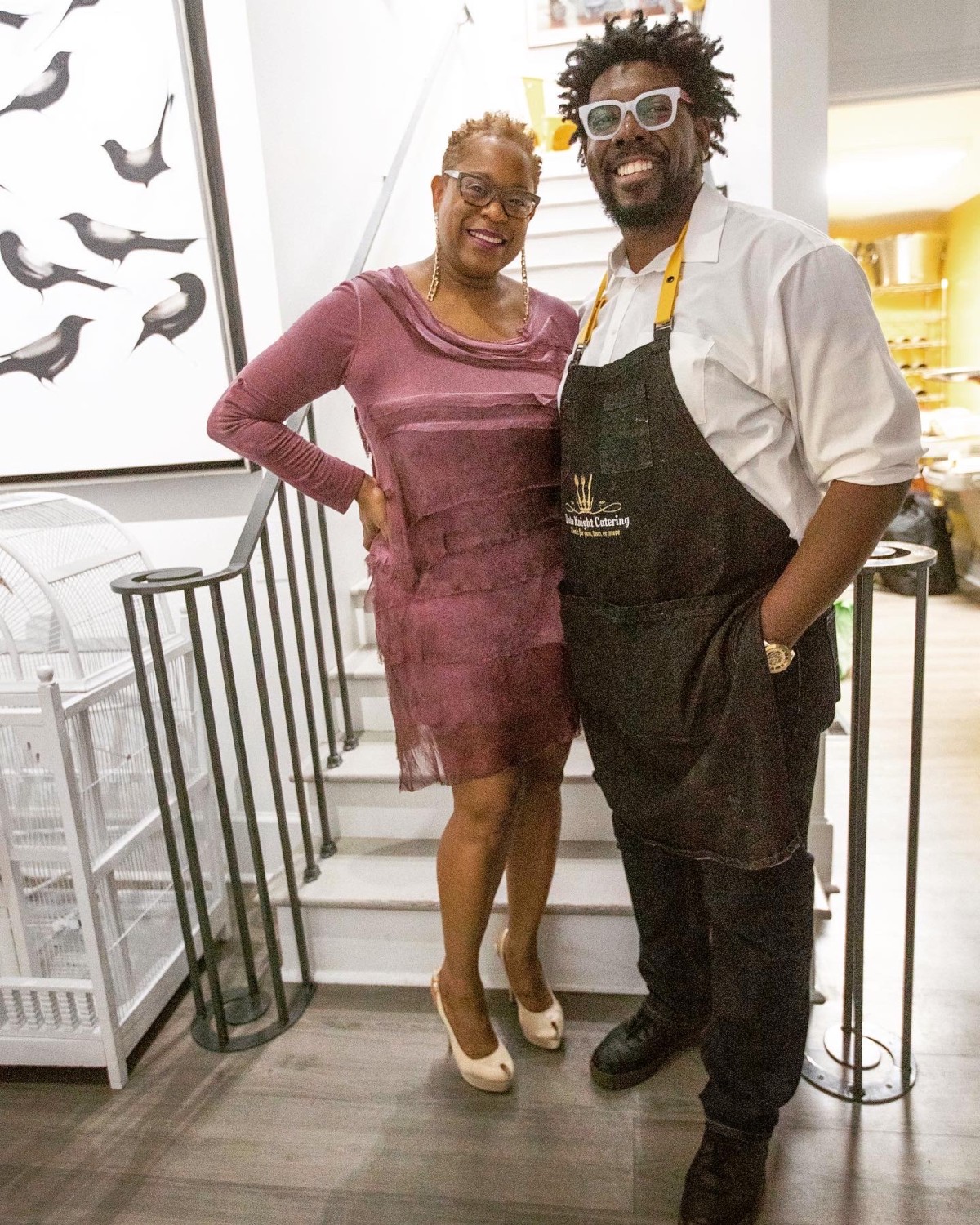 Never in her wildest dreams did the Birmingham, Alabama native and long-time flight attendant expect to become an entrepreneur. Unfortunately, that's when something else unexpected happened.
Two days after her business dream, Tysh was diagnosed with breast cancer.
"As a spiritual woman, I said 'oh my God, why would you give this great, amazing dream to me, only to snatch the feeling and excitement out of me two days later?' I realized that I needed something to live for, and I had to fight for that.'"
According to Tysh, unlike others who are diagnosed with cancer, she didn't have children or parents or a spouse "to live for," as she put it. Instead, Tysh had the dream of her business, and the desire to make that dream a reality.
A Dream Worth Fighting For
Luckily for Tysh, she wasn't alone in her fight to get Finale off the ground. She started to ask business owners she knew in the community about how they got started, and about what she needed to know.
That's how she got connected with , a program that equips aspiring entrepreneurs with the insights, relationships, and tools they need to turn their business ideas into action. Tysh completed the 10-week program, which she said helped her to network and to get on the right path as a business owner. Reaching out to her local business community is also how Tysh learned about , a Community Development Financial Institution (CDFI) that invests in small businesses in Alabama, Louisiana, and New York. CNote partners with CDFIs like TruFund in communities across the country, providing business coaching to local entrepreneurs like Tysh.
Tysh completed TruFund's six-week , an initiative to provide women with the requisite financial solutions, education, and hands-on business advisory services they need to succeed as entrepreneurs. For Tysh, the business coaching was invaluable. "They showed me there were other ways of doing something," she said. "They gave me ideas, helped me with my business concept, and they got the ball rolling on my thought process. They're showing female business owners how to take our businesses to the next level."
Once participants complete TruFund's program, they're encouraged to seek a loan through CNote's  collaboration, an impact investment opportunity that increases capital access and lending for women-owned businesses. That's where Tysh is today: determining what she needs to do to get to a place where she'll be eligible for a small business loan. That included taking a branding, marketing, and technology class hosted by TruFund.
"TruFund showed us how to do everything from A to Z when it came to business," Tysh said. "That includes motivation. They really encourage us to continue doing what we're doing, because being a business owner gets hard. Your heart gets heavy and you want to throw in the towel and say 'this ain't worth it.' So having that support is really important."
Just The Beginning
Tysh didn't throw in the towel on  after her diagnosis. Instead, she launched her business in 2016, and she's been steadily growing her company ever since. Better yet, today, she's cancer free.
Over the past few years, Tysh has hosted more than 10 ticketed Finale events in Alabama, Ohio and New Jersey (because she still works as a flight attendant, she's able to host pop-up events in cities other than Birmingham). The events typically last for three hours and include curated wine and food pairings alongside live music or art. To make each Finale popup happen, Tysh works with local chefs, servers, musicians, artists, and venues. Creating a cascading effect on the host communities that reaches beyond Tysh and Finale.
Although Tysh faces challenges like any small business owner, those struggles haven't dampened her enthusiasm. Her long-term goals include having a brick-and-mortar tasting room in Birmingham where "everybody can walk in from the street and feel a little bit of luxury every now and then," as she puts it. She'd also like to be able to host events in the space, and one day, she wants to have multiple Finale locations across the U.S.
It's not an unattainable dream, especially considering how far she's taken Finale already. However, to solidify her driving force, Tysh baked her mantra into Finale's tagline: "where the end is just the beginning."
"When people get breast cancer, you think this is the end. Nothing else is left. But for me, it was just the beginning of my life. That slogan not only represents desserts and the end of the night. It means much more to me. Cancer catapulted me to the next phase of my life. I thought it was my end, but it was just my beginning."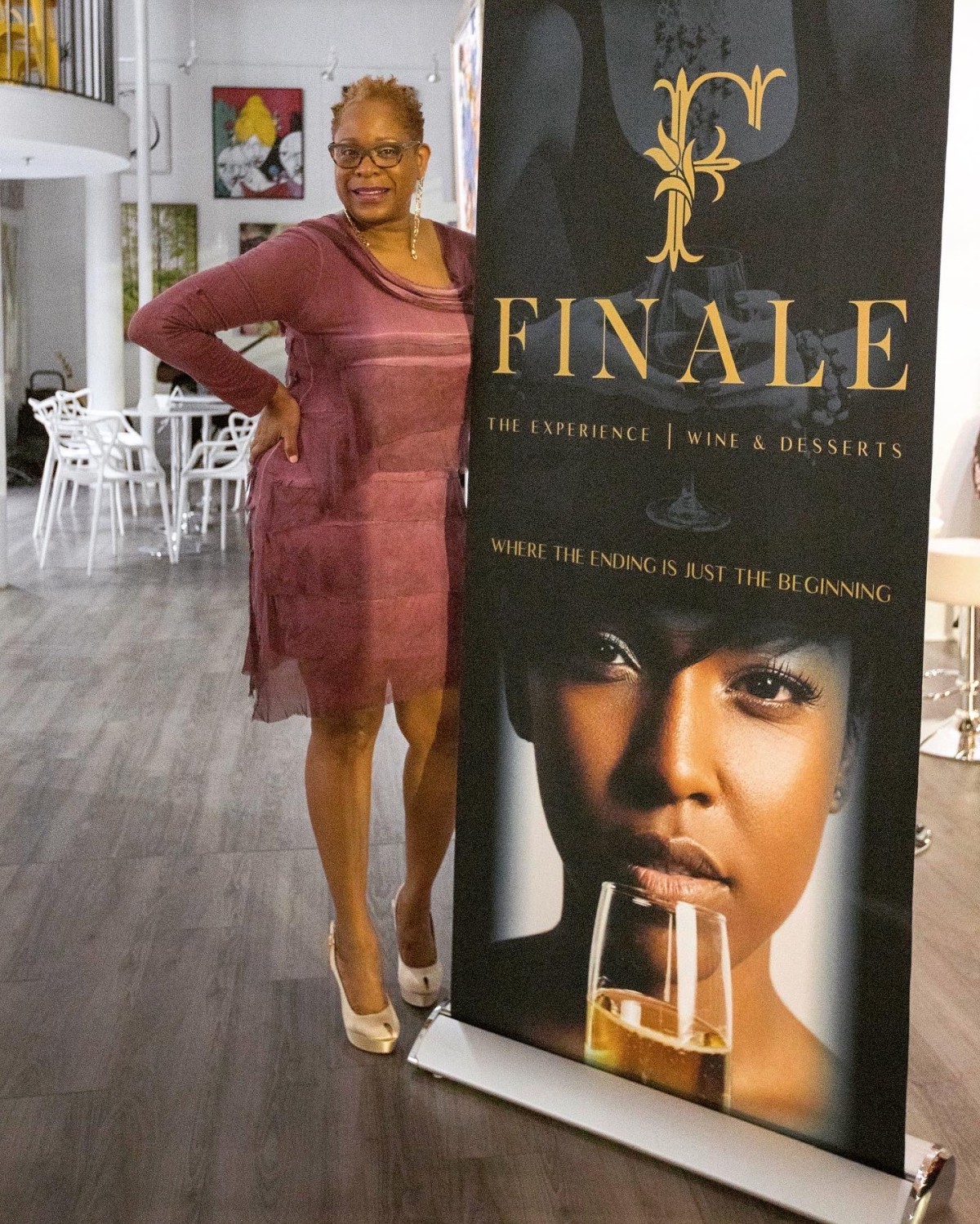 Learn More
TruFund – is a 501 (c) 3 certified Community Development Financial Institution (CDFI) headquartered in New York City with field offices in Alabama and Louisiana. TruFund tailors its financial and technical assistance to the unique needs of each site—from contractor mobilization lending in New York and Louisiana to rural Black Belt initiatives in Alabama.
CNote – Interested in helping create another story like Tysh's? CNote makes it easy to invest in great CDFIs like TruFund, helping you earn more while having a positive impact on businesses and communities across America.