Felicia Parks was always interested in business; however, it wasn't until her two sons were grown adults before she decided to try her hand at it. In fact, her sons were the inspiration that propelled her to open her own franchise.
After her youngest son graduated high school, he launched his own janitorial service. Unfortunately, the business never took off. "It was so disappointing to see him come home every day getting rejected," Felicia said. "People already had an idea of who they thought he was just based on who he was as a young Black man. So, I wanted to start something where I could make a difference in my community and do something to bring in kids like my son who just needed somebody to give them a bit of a chance."
That's when Felicia and her sons, Christopher and Camren, decided to open a Jimmy John's store in the same Atlanta neighborhood where she was born and raised. Christopher and Camren ran the store while Felicia managed the business operations and continued to work her full-time job with the federal government. "It was scary because it's something no one in my family had ever done," Felicia, a veteran, said. "I really didn't know anyone who had taken this kind of step before, and it's a lot of money going into a franchise, and it takes a lot of commitment."
Neither the commitment nor the finances, however, phased Felicia, who credits her time in the military as preparing her to have the mental fortitude, the resilience, and the self-belief required to be a successful entrepreneur. Additionally, during her time in the service, Felicia learned when it was time to ask for help. That's ultimately what led her to the Small Business Development Center in her community, who in turn connected her with Access to Capital for Entrepreneurs (ACE), an Atlanta-based Community Development Financial Institutions (CDFI). CNote partners with CDFIs like ACE in communities across America, funding loans to small businesses, providing technical assistance, and empowering local entrepreneurs like Felicia.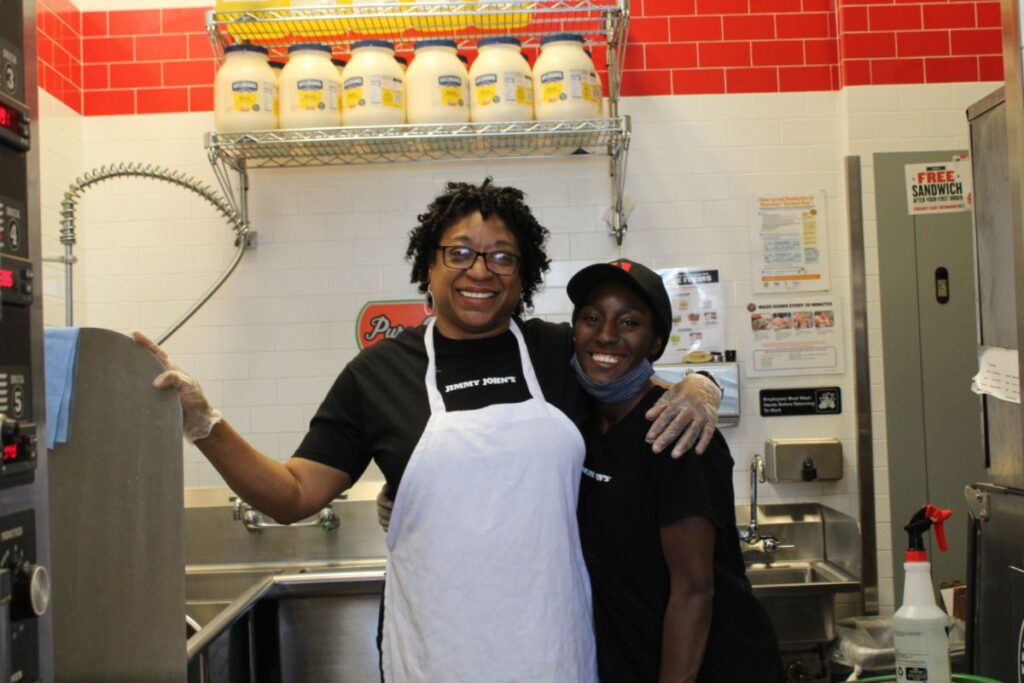 Initially, ACE was able to assist Felicia with her business operations via a business coach; however, when COVID-19 hit, Felicia needed more than coaching: she needed capital. She went from a staff of roughly 25 to a team of her, her general manager, and, on a good day, one other employee. Sales were down 64% and she found herself behind on all of her payments. Whereas the winter months are usually (and expectedly) slow for Felicia's business, the pandemic erased any hope for a spring upswing, and at one point, she thought she might have to give up on the business and file for bankruptcy.
Meanwhile, while Felicia was keeping her Jimmy John's outpost open so that she could provide delivery and drive-through meal service to her community, she was doing her best to secure PPP funding. "We were struggling," she said, "but we were doing everything we could so that the elderly and our regular customers who didn't want to come out because of safety could still have Jimmy John's."
After being rejected from all of the traditional financial institutions and banks that had helped her in the past, Felicia finally received a bridge loan from ACE to cover some of her operating costs and, as she put it, "keep [her] head above water" until she could get a PPP loan through a different lender. Incredibly, unlike many of the business owners around her, Felicia never had to shutter her restaurant. Instead, she was able to keep the doors open and slowly bring back more and more of her employees, particularly the single parents whose kids were doing remote learning from home.
Now, as she's preparing for life after the pandemic, not to mention having to pay back her loans, Felicia is similarly relying on ACE to provide her with advice and guidance on how to navigate the next 12 months. Additionally, she's been able to take advantage of ACE's online resources on marketing, management, and finance, all geared toward getting her business back up and running after COVID. Not surprisingly, however, Felicia likes the personal counseling she gets best. "I'm always able to call up Ms. Bonita [Doster]," she said. "Just being able to talk to her and have her understand and follow me through this journey has really helped me a lot."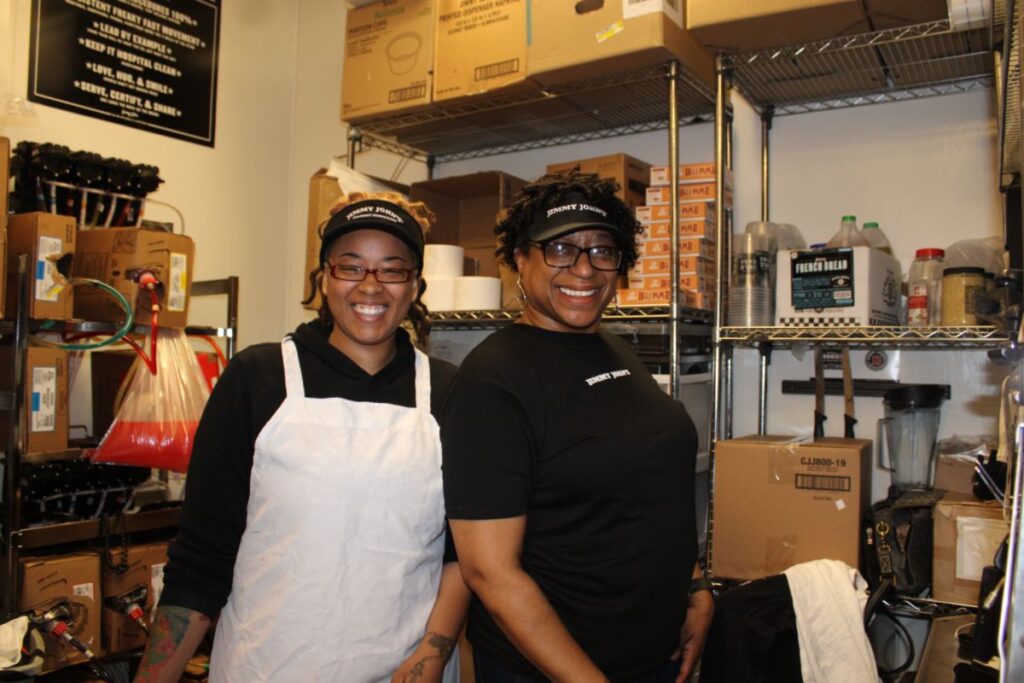 Whereas ACE has been right there next to Felicia throughout the pandemic, notably absent were her sons, who left the family business nearly two years ago to begin their own entrepreneurial ventures. Today, they both have their own successful businesses, one in Atlanta, and the other in Vietnam. For someone like Felicia, who opened a franchise to show her kids how to run a business, their success is what drives her to create those same opportunities for her employees.
"I have kids who come in and work here, and they learn about starting their own businesses," she said. "And several of them leave to go do that. One of my managers has a catering business. A former general manager left to open his own photography business. Another is now a rapper. This is why I wanted to start my own business."
Felicia's lead-by-example mentality, along with the mentorship she provides her employees, takes many forms, including facilitating staff training sessions on financial literacy topics like filing taxes, budgeting, balancing checkbooks, and opening (and managing) a bank account. In Felicia's mind, by investing in her employees' futures, she's taking the good fortune that she's been dealt in life and paying it forward.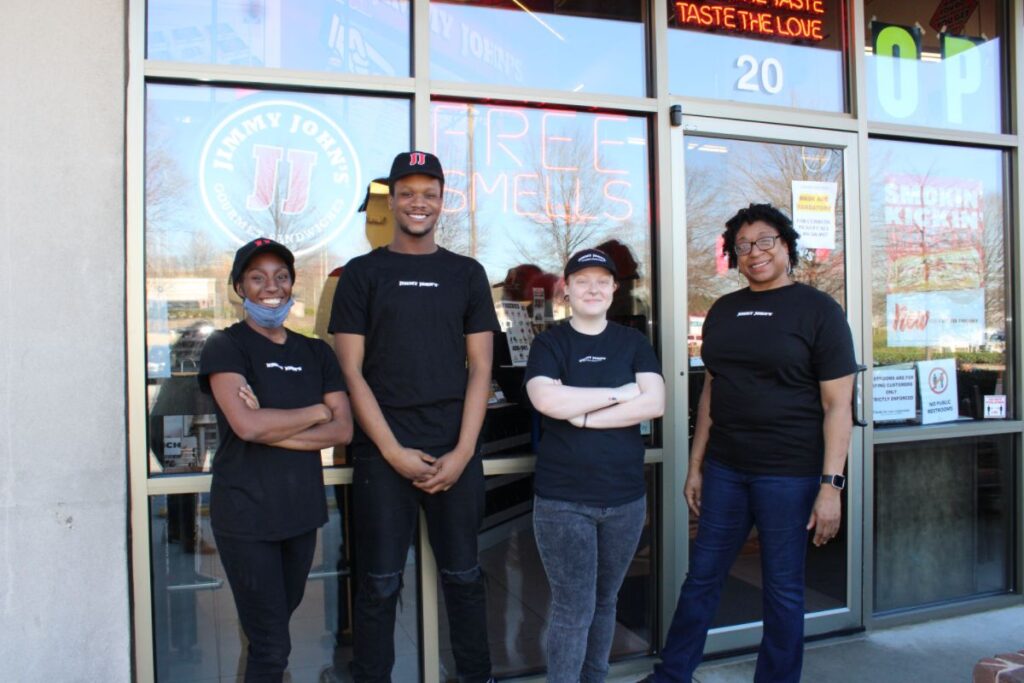 "I didn't grow up wealthy," she said. "I grew up in one of those situations where a lot of kids don't make it through; but, I was blessed enough to make it. So, I just always want kids to know, no matter where you are, you can bring yourself out of that with hard work and dedication and commitment and focus, and you can get anywhere you want to be."
Learn More
Access to Capital for Entrepreneurs (ACE) – ACE is an SBA Microloan Intermediary, a USDA Intermediary Relender and a certified Community Development Financial Institution (CDFI).
CNote – Interested in helping create another story like Felicia's? CNote makes it easy to invest in great CDFIs like ACE, helping you earn more while having a positive impact on businesses and communities across America.