While Education Credit Union (ECU) may be 86 years old, it's finding new ways to empower its community in Amarillo, Texas. Founded in 1935, the credit union was originally named Amarillo School Employees Credit Union, and it catered to teachers and administrators in the district. However, in 2010, the credit union rebranded itself and dropped the requirement that members had to work in education. Rebrands, however, can come with a steep learning curve, and ECU soon discovered that it had to come up with new approaches to connect with new members.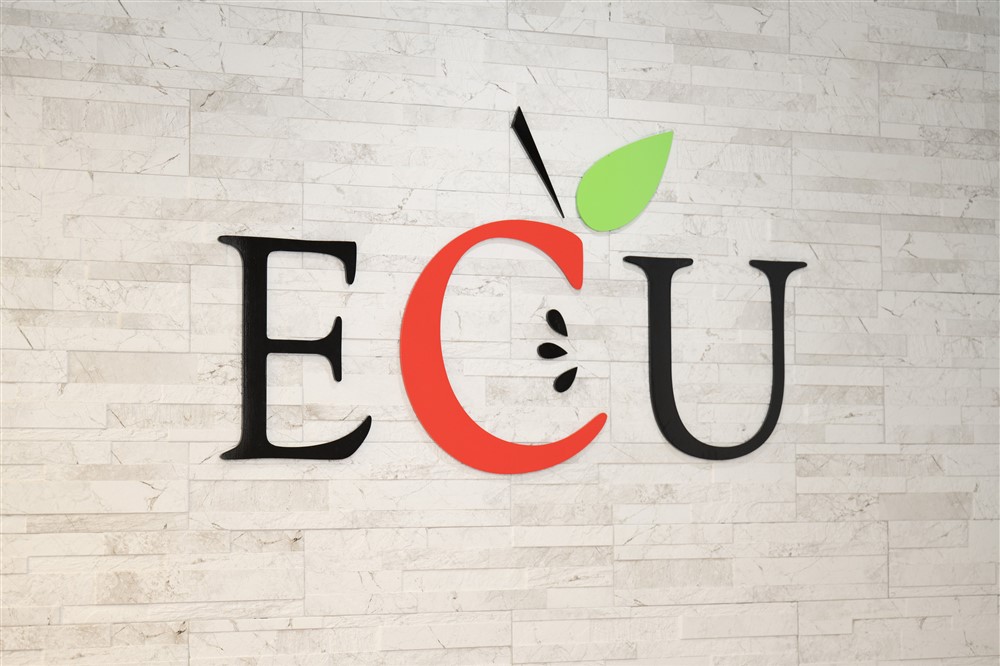 To help educate community members that they don't have to be employed by a school to join the credit union, in 2020, ECU decided to pair its decades-old brand recognition with a new tagline: "Learn More, Live More ®." According to Eric Jenkins, ECU's CEO, those words say it all. "We're staying true to our scholastic roots, because we wouldn't exist without the educators who founded us," he said, "but the 'education' part of our name is we are striving to teach consumers financial responsibility and wellness so that they can live more."
The new tagline seems to be working. Today, the credit union has seven branches (with another one on the way), and it serves more than 30,000 members in a 16-county radius. Like many financial institutions, ECU offers its members a variety of services, including checking accounts, savings accounts, and loans. Additionally, it offers free financial education classes focused on all ages from preschool to adults. However, what separates ECU from traditional lenders and other credit unions is its array of innovative, community-centric programs. 
Here's a look at four of ECU's most unique offerings:
1. New Teacher Loans: True to its roots, one of ECU's flagship services is new teacher loans, which are offered to recently hired educators who have yet to receive their first paycheck. Because it can take upwards of six weeks to receive that first paycheck, the credit union wanted to provide new teachers with a non-credit score based product to help fill that gap and allow those employees to meet whatever financial needs they have during that time. 
2. AmTech Career Academy: This past fall, the Amarillo School District opened up a state-of-the art, 231,000-square-foot vocational campus called AmTech Career Academy. The academy is dedicated to training more than 2,800 high schoolers to pursue one of 37 career paths, free of charge. In early 2022, ECU will not only open its first branch inside an Amarillo School District school, but it will staff that branch with senior apprentices from AmTech's School of Business, Marketing, and Finance. These students will be hired as paid interns, and they'll receive high school credits while they gain valuable financial services experience that could one day translate into a full-time role with a credit union or bank.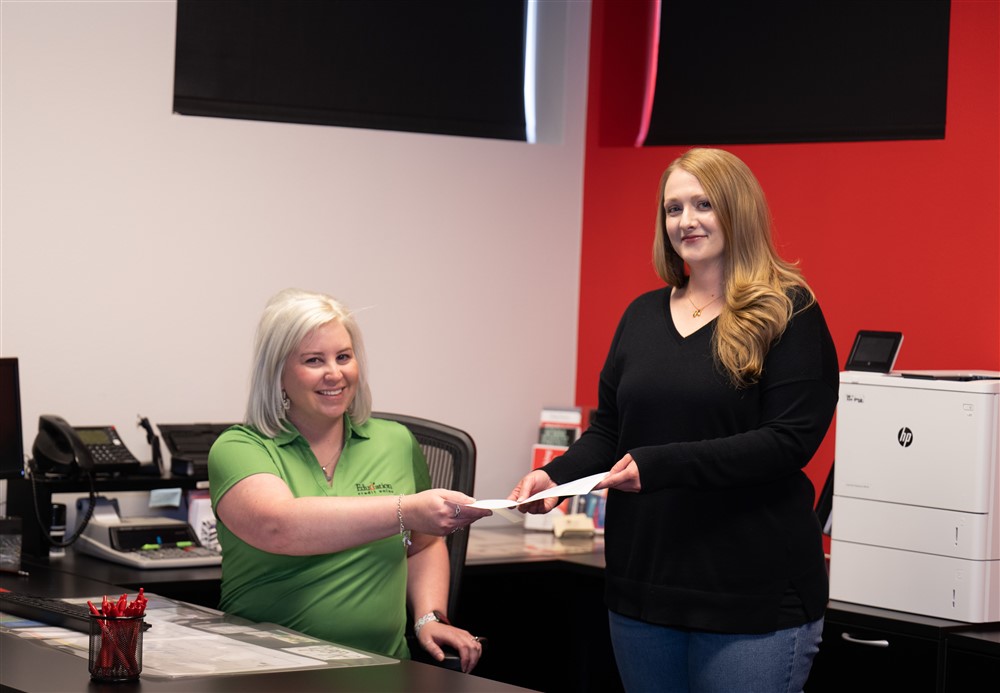 3. BUFF $MART Program: In partnership with West Texas A&M University (whose mascot is a buffalo), ECU launched a financial literacy boot camp designed for college students. Since 2018, more than 300 students have gone through the program, and many of those participants actually received college credit for completing the coursework. Additionally, graduates of the program are invited to return and help lead future iterations of the boot camp. According to Eric, this program could easily be replicated by other credit unions that serve university partners in their footprint. "You would think that college students would have a base level of education on financial services," he said," but it's discouraging how little many know about basic things like how checking accounts and credit cards work. These are smart kids from diverse backgrounds and it is so rewarding to see them benefit from what in reality is financial success training.  We really hope other credit unions will build similar programs and stand ready to support those efforts and share our lessons learned.
4. Pocket Change Grants: ECU takes team members giving back to the community to another level and focuses on the importance from day one of employment. As a result, more than 98% of ECU employees donate a portion of their paychecks to help fund Pocket Change Grants. The credit union's board matches all contributions, and every year, ECU awards grants up to $500 to local teachers to purchase learning tools, address students' basic needs, or fund activities and field trips. Notably, grant recipients do not have to be members in order to be eligible to receive funding from ECU. Since the program was launched in 2009, ECU has donated more than $500,000 to school districts across the Texas Panhandle. In 2021 alone, ECU donated $149,753 to 325 local teachers. 
For Lindsey Murphy, ECU's senior vice president of marketing and business development, Pocket Change Grants are arguably her favorite part of her job. Lindsey grew up in the community, and her mother was a teacher in the Amarillo School District. As soon as Lindsey turned 16 and got a job, her mom drove her to ECU to open her first checking account. All these years later, she feels blessed to be able to give back to local schools in such a meaningful way. "It's so rewarding to see the smiles on our team members' faces when they get to go into the schools and deliver the checks," Lindsey said. "Every employee that donates gets the opportunity to go out and physically deliver one to a teacher and enjoy that experience and see that donation go to work."
According to Lindsey, ECU is able to come up with and deliver on such unique programs because, collectively, her and her colleagues have their fingers on the pulse of what's going on locally: not just in the area school districts, but holistically in the surrounding communities. Recently, that heightened level of awareness led ECU to be more intentional about attracting and recruiting bilingual employees who can better serve the credit union's Spanish-speaking members. After strategizing with its HR team, ECU updated its job posting preferences, created an all Spanish ad and translated one of its job applications into Spanish. The credit union's efforts were rewarded: 40% of its new hires are bilingual. "We knew that in order to effectively serve the communities where we exist in the language that they need, then we were going to have to make changes," Eric said. "We had to be intentional, and we're going to continue to make that a priority."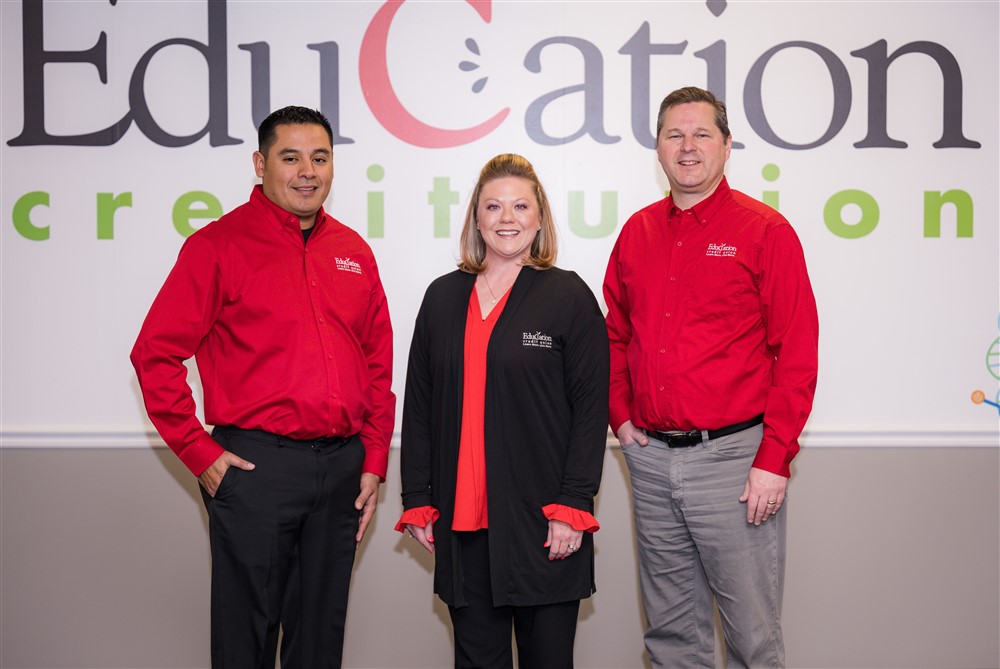 As ECU continues to strive to look more like the community it serves, both Eric and Lindsey are excited for what's to come for the credit union. As they look forward to exciting announcements in 2022 and beyond, one thing is clear: after 86 years, ECU's best years are still ahead of it. "We have the opportunity to create more value for consumers in the Panhandle of Texas than any other institution here," Eric said. "Like I said before: we're going to help people learn more about their financial lives so that they can make their whole lives better."
Learn More
Education Credit Union's mission is to excel in service, care and financial protection for members and their families. The Education Credit Union proudly serves members in Amarillo, Bushland and Canyon, Texas.
CNote is a women-led investment platform that empowers individuals and institutions to invest locally to further economic equality, racial justice, gender equity, and address climate change.