We're proud to announce that CNote was listed as an Emerging Impact Manager on the 2020 Impact Assets 50 list of fund managers.
About The List
The ImpactAssets 50 2020 (IA 50), a publicly available, online database for impact investors, family offices, financial advisors and institutional investors that features a diversified listing of private capital fund managers that deliver social and environmental impact as well as financial returns.
To continue to shine a light on impact fund innovation, the IA 50 added a new Emerging Impact Manager category, which spotlights newer fund managers that demonstrate potential to create meaningful impact. The inaugural list includes 16 emerging fund managers across a variety of themes and geographies.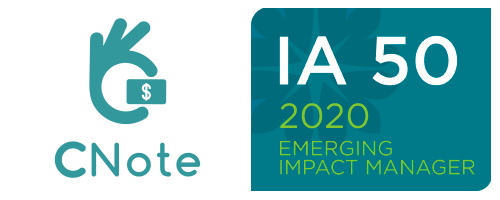 "With record applicants and assets under management, the IA 50 continues to reflect the rapid growth and interest in impact investing," said Jed Emerson, ImpactAssets Senior Fellow, and IA 50 Review Committee Chair. "This year's showcase includes eleven impact funds with more than $1 billion in assets under management. And to ensure we're capturing the best future ideas, we've added emerging impact managers, who have the hunger, creativity and a willingness to explore alternatives that more seasoned fund managers may not."
The IA 50 is the first publicly available database that provides a gateway into the world of impact investing for investors and their financial advisors, offering an easy way to identify experienced impact investment firms and explore the landscape of potential investment options.  The IA 50 is intended to illustrate the breadth of impact investment fund managers operating today, though it is not a comprehensive list.  Firms have been selected to demonstrate a wide range of impact investing activities across geographies, sectors and asset classes.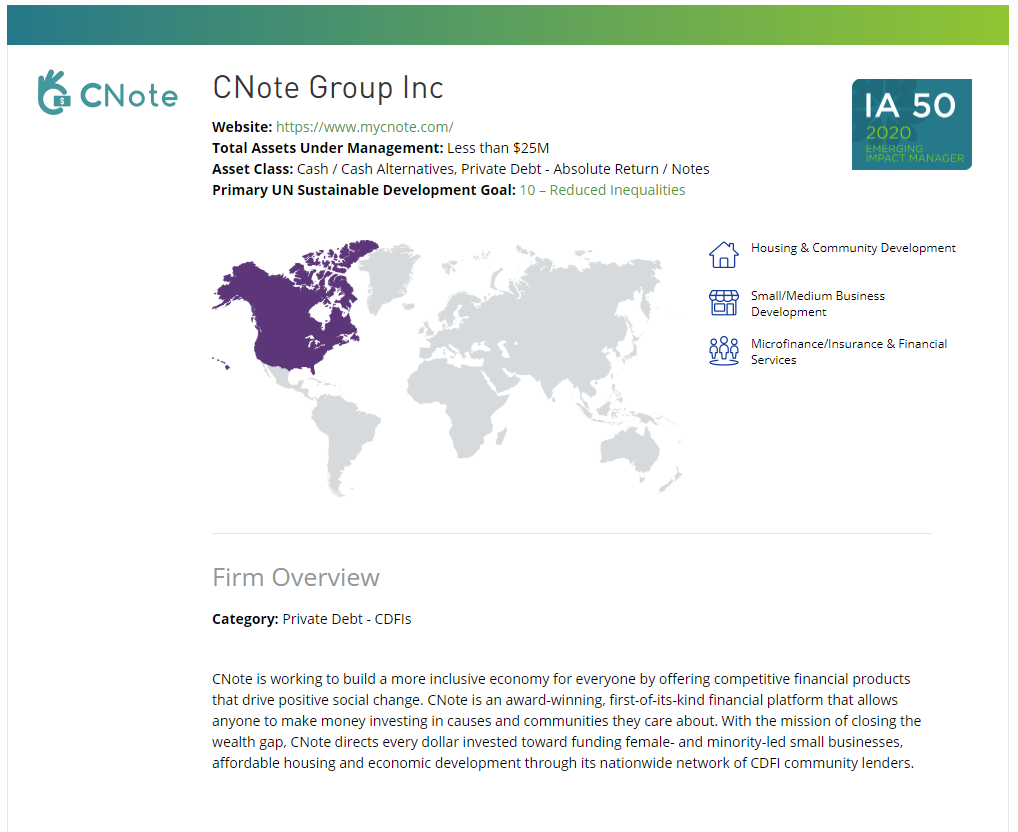 Additional coverage