We're excited to share that CNote has been re-certified as a B Corporation™, a company that uses the power of business to solve social and environmental problems. 
This certification shows that CNote meets high standards of verified performance, accountability, and transparency across various areas including employee benefits, charitable giving, supply chain practices, and input materials.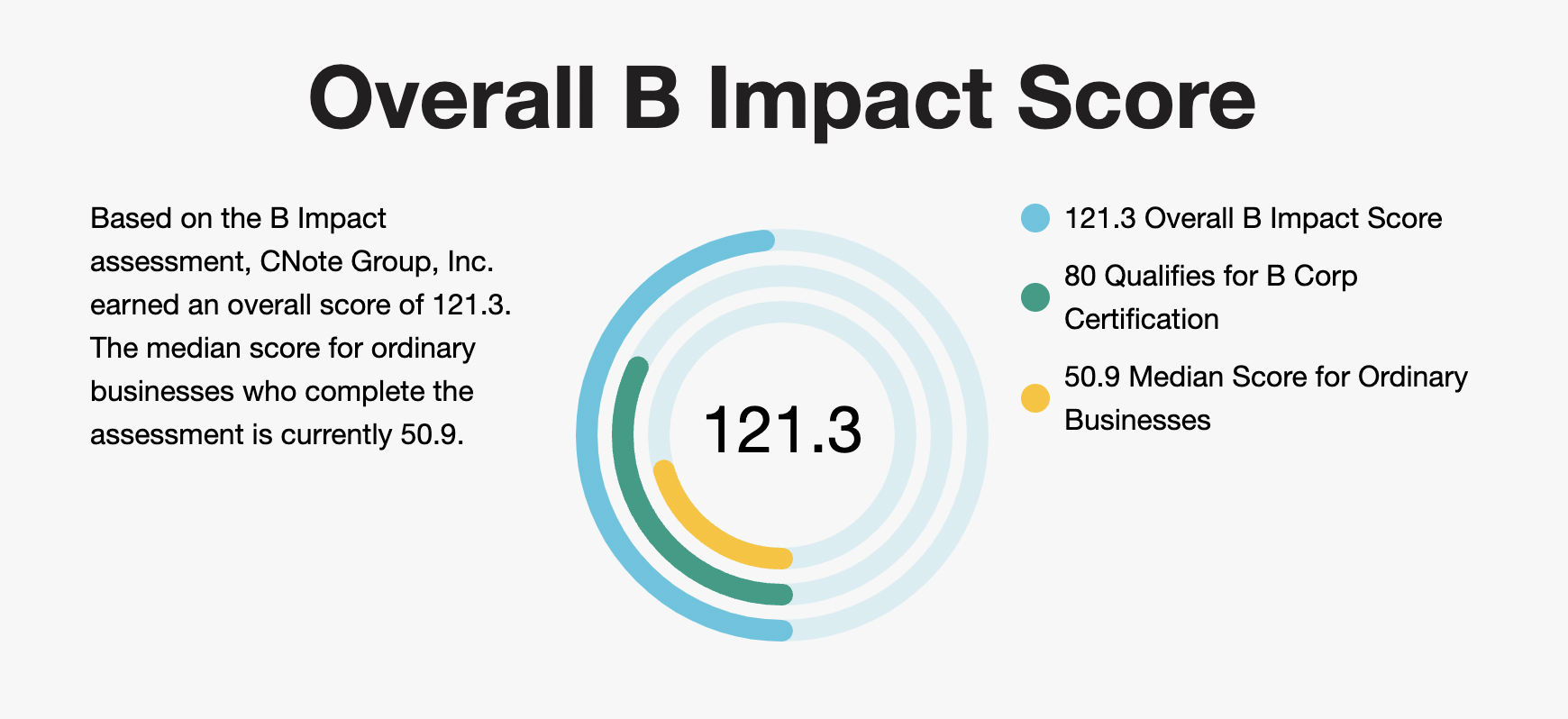 CNote was first certified as a B Corporation™ in 2019 with a score of 94 (a score of 80 is required to qualify for B Corp™ Certification and 50.9 is the median score for ordinary businesses). In our most recent re-certification, we achieved a score of 121.1 across our governance, workers, community, environment, and customer segments. This increase can be attributed to our ongoing efforts to better serve under-resourced communities, our employees, and more.
Maintaining our B Corp™ status is important to CNote because it provides a benchmark to continue improving our business. By using the B Impact Assessment tool and meeting the B Corp™ standards, CNote will continue evolving new ideas to serve our stakeholders. 
Additionally, the certification provides CNote with the continued opportunity to collaborate and engage with the over 4,000 B Corporations™. Across continents, countries, and industries, all B Corporations™ are united by a common goal of "transforming the global economy to benefit all people, communities, and the planet." 
"Being a B Corporation™ is more than just a label," said CNote's Director of Impact Evaluation, Tamra Thetford. '"It's a way of doing business that reaffirms our commitment to remaining accountable to all of our stakeholders. We're proud to be part of this movement, and we'll continue to be thoughtful and intentional in creating sustainable impact for years to come."