CNote is proud to share our 2019 annual impact report.
In 2019 CNote investors helped to create or maintain over 1,100 jobs!
Additionally, of every dollar invested
58% of funds supported minority-led businesses (MLB)
38% of funds supported women-led businesses (WLB)
56% of funds supported LMI communities
*Note, there can be an overlap where a borrower fits into multiple of the above categories!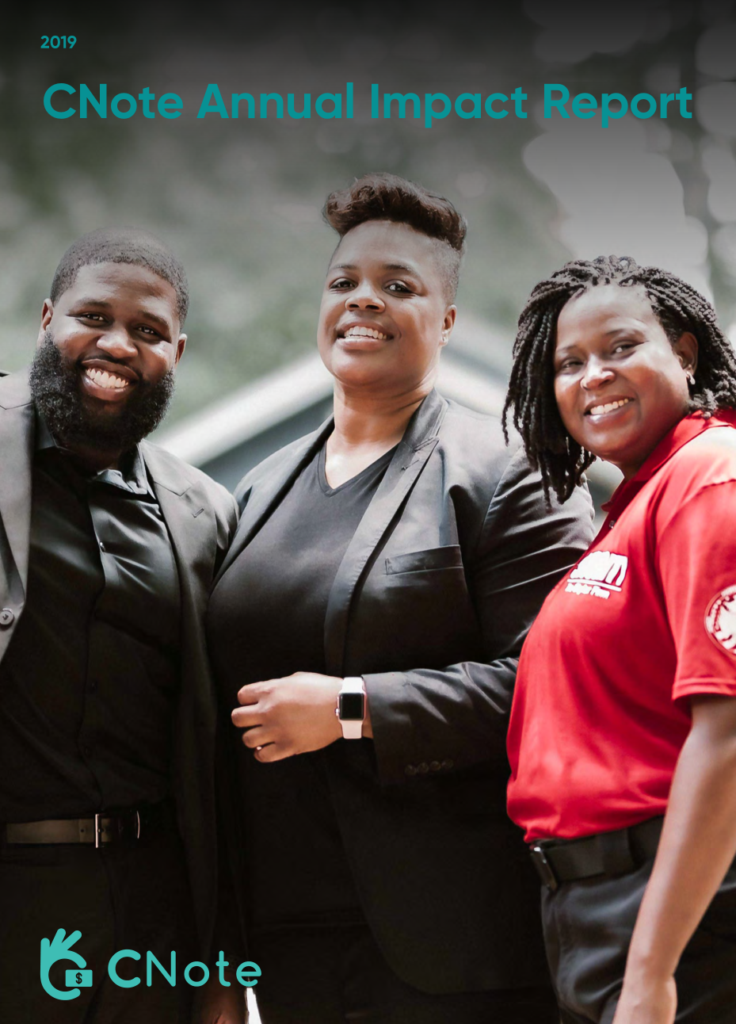 In the report, you'll also find details about CNote's 26 new impact themes. These very targeted investment themes allow investors to achieve a more specific match between their investment activities and the social outcomes they want to target. Additionally, you'll be able to see some highlights of CNote's 2019 annual impact!