When Mary Houghton partnered with Milton Davis, James Fletcher, and Ron Grzywinski to purchase what was then South Shore Bank in Chicago in 1973, she had no idea that she was shifting the course of community finance in the U.S. The quartet of "mutually respecting" entrepreneurs created ShoreBank, which was committed to fighting redlining and economic inequity in Chicago and across the country until the bank went under in 2010.
Mary has, in many ways, become the godmother of community finance and community development financial institutions (CDFIs). Aside from ShoreBank, Mary served on the Board of Directors of Accion International and Calvert Foundation and she currently serves as a director of Craft3, Northern Initiatives, Grassroots Business Fund and Rapid Results Institute.
We sat down with Mary to talk about ShoreBank's origin story, and we got the chance to hear more about the history of community finance, the biggest challenges we face today, and her advice for other social entrepreneurs.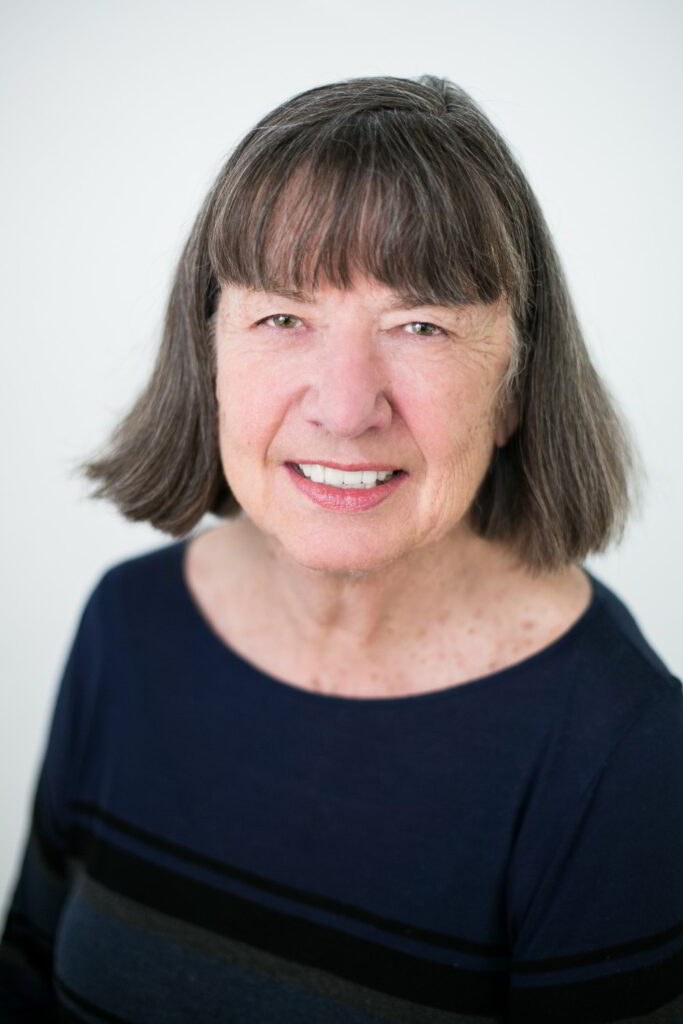 CNote: Can you talk about the genesis of ShoreBank?
Mary Houghton: The turmoil of the '60s and the riots in '68 created more interest in economic empowerment and in the problems of access to capital in black communities. So, I hooked up with a group of three other people who were all living in Chicago and who were interested in a big idea. It was two African American guys, one Polish-American guy, and me. We found each other when the Polish guy had the big idea of creating a minority small business lending department at the bank he ran in the University of Chicago community and hired us.  We went to town doing a lot of lending. After a while, we said, "Why don't we try to do something even bigger?" And that something even bigger was to see if we could raise the capital to acquire an existing community bank and use that platform in one Chicago neighborhood suffering from racial change.
That idea evolved into creating some affiliated non-bank companies alongside the bank and then the four of us raised $800,000 in capital from eight sources, got a bank stock loan and acquired South Shore Bank of Chicago, which was then a $43 million asset bank, having lost half of its deposits when its neighborhood suffered rapid racial change. That became the base of our activity. It grew steadily to the early 21st century, and we operated in Chicago's South Side and West Side, as well as in four other locations around the country. We were an early proponent of the idea that investors might invest for a social purpose to build the bank.
CNote: When you took over ShoreBank, were you following any certain models or examples, or were you building the blueprint in real time?
Mary Houghton: During our research phase, we looked for models, and we looked at credit unions as an alternative to banks. We were observers of the community development corporation (CDC) movement, which were by and large nonprofit economic change agents in communities. However, I think that we were innovating, particularly in the idea that a bank itself could be the base of a strategy and that that would be more powerful than the existing nonprofit base of community development corporations. We believed that by having access to a regulated bank, that could raise deposits to fund itself and that could grow larger than most not-for-profits could grow. We believed that might be a stronger vehicle for community change.
CNote: Was there a turning point at ShoreBank where you realized that what you were doing was working?
Mary Houghton: The first 10 years were all kind of a slow progression. We had acquired an existing bank, and the economics of running a high volume retail deposit operation were daunting. Although we had early successes in finding good loans and good investments, just getting the basics of building the bank took a while. We bought the bank in '73, and in about '76 or '77 we started raising out-of-market institutional deposits essentially as a more profitable source of deposit growth, and we had early success with that. But, there really was no one time when we all said "a-ha, we made it." It was always just sort of evolving and growing.
CNote: What progress do you think we've made since ShoreBank was founded in 1973?
Mary Houghton: Probably the most important thing that's happened in a while was the Community Reinvestment Act, which passed in '77. It was a huge step in the right direction, but it hasn't been enforced very aggressively for quite a long period of time now.
If you look at history, what you will see is that certified community development financial institutions, or CDFIs, essentially took over from the CDCs of the '50s and '60s, and they had a more business-like model because they were trying to be self-supporting and not just project focused and grant dependent. Then Clinton came along and created the federal CDFI Fund, which is now 25 years old and has been consistently a good source of capital.
There is now an industry of 1,200 CDFIs, and they're growing slowly. They're not big enough, but they're the only mission-focused, community-focused financial institution vehicle that exists, because the banks have consolidated and withdrawn. You can't go to your local bank for a small business loan, and the mortgage market has become much more national, so you don't go to the bank for that either. So, I would say the original growth of the Community Reinvestment Act was significant, and then it was the subsequent growth of the CDFI industry that essentially grew out of ShoreBank and the other early organizations like ShoreBank.
CNote: What is your view between the relationship between access to capital and inequality?
Mary Houghton: Well, the only way that people who do not have much in the way of assets can build assets is if they can borrow them, because in the beginning, they don't have the ability to attract equity investments. So, access to capital, particularly credit, is crucial to begin the process of creating personal wealth. People do bootstrap entirely without access to capital, but it's more typical that you need to be able to invest some resources, in addition to your own labor, in order to be able to make enough money so that you can pay it back. So that's central.
CNote: What do you think is the biggest challenge CDFIs face?
Mary Houghton: Often the people that fund CDFIs think that they should not be able to leverage their capital more than three or four times, whereas a regulated bank can leverage its capital eight to 10 times. So, the funders want them to be very well capitalized and leveraged not more than three to four times, but the sources of that capital are very modest. The market of mission-driven equity investment or grants that can fund net assets are very modest.
So, most CDFIs are constrained by not having enough capital to leverage the debt that they can rationalize and pay back. The debt financing, which you guys at CNote are delivering, is more plentiful than the net asset grants or equity. And so the constraint is kind of a balance sheet constraint. The value of what CNote is doing is that it is helping these CFDIs to diversify their debt so that they're not dependent on the same five or six big banks, but in fact they can attract a broad and diversified group of supporters who will stick with them through thick and thin.
CNote: From a policy perspective, are there any particular things that relate to inequality in America that we should be paying closer attention to?
Mary Houghton: There's an effort being made right now to modernize the Community Reinvestment Act. There are some relatively conservative suggestions by two of the regulators, and some much more progressive recommendations from the Federal Reserve Bank. Modernizing the CRA is a good idea, but it's important to modernize it in a way so it still affects the behavior of the banking system.
I'm also part of an effort to support lending to black-owned businesses: that may be the very best way to deal with the racial wealth gap. If you think about it, the black racial wealth gap explains an enormous amount of why we have the race problems that we have in this country. If there were more successful business owners in black communities, there would be more families who are accumulating personal assets and net worth, and the racial wealth gap would be improving more quickly than it's going to improve given wage disparities in this country. It's pretty hard to build up personal assets if you've got a $15 an hour job.
The average white family has 10 times the net worth of a black family. If you compare black and white entrepreneurs, the wage gap is only three times. It makes logical sense that if you can own a business, you can build more wealth for your family. So, I think dealing with all the issues surrounding financing black-owned businesses is really an important issue.
CNote: What advice do you have for the next generation of social entrepreneurs?
Mary Houghton: ShoreBank succeeded because it was not just one person. It was originally a group of four people, and it kept evolving into a larger team of people who were talented and high-performing. My advice would be to find a group of people who you respect and who complement your skills, and then just never give up. It really starts with a mutually respecting small group.