Demo Day was a great opportunity to share the CNote story with a diverse group of industry thought leaders.
More than anything, CNote is excited to be recognized as one of "40 of the most ground-breaking early-stage startups" out of a pool of more than 2,000 applicants.
You can read the press release and find out more about our initial selection to the CB Insight Demo Day here.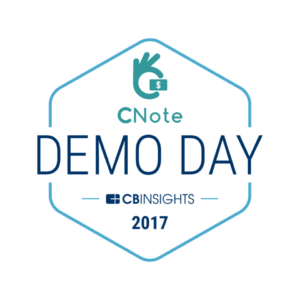 CNote selected as a Fintech Innovator by a company that knows Fintech Innovation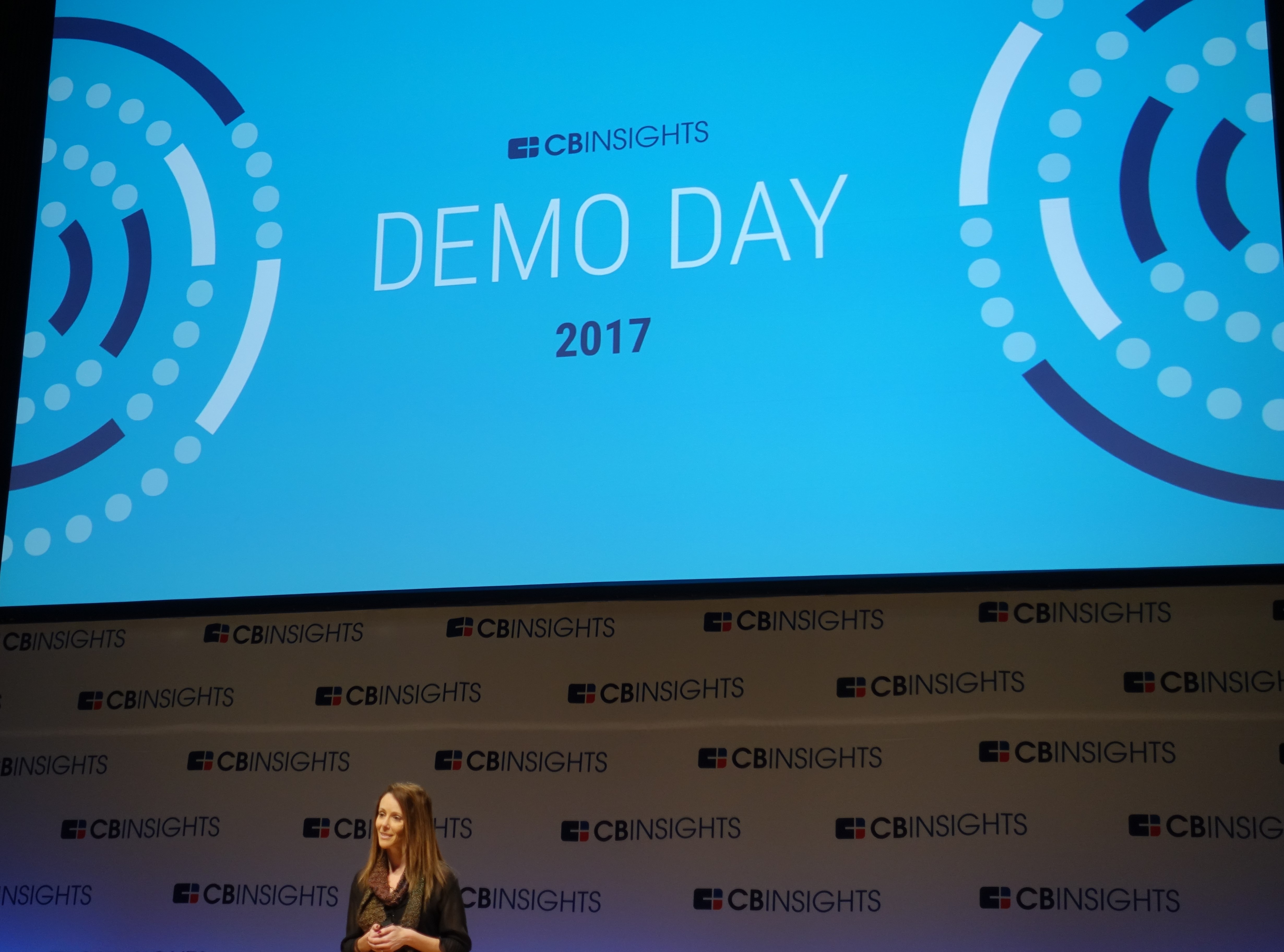 CNote was one of 10 total companies selected in the Fintech cohort.
You can check out the list of the companies on the CB Insights Demo Day website.
This is a particularly big honor as CB Insights has dedicated a ton of research energy to covering the Fintech space, examples (one) (two) (three).
The Fintech category map created by CB Insights shows just how diverse the 10 selected companies are.
CB Insights recognized our CNote's goal of financial inclusion by putting us in the Wealth Tech category. Something that is difficult to capture in these category maps, but is a critical part of our mission, is our focus on social impact.
Category Map
You can view the category market maps for all 40 companies here.
Demo Day Ebook
CB Insights also produced a Demo Day Ebook featuring all 40 companies and providing more details. You can find that here.
CNote's Pitch at Demo Day 2017
CNote CEO, Catherine Berman, did a fantastic job of pitching CNote to a panel of judges and an auditorium filled with interested industry experts.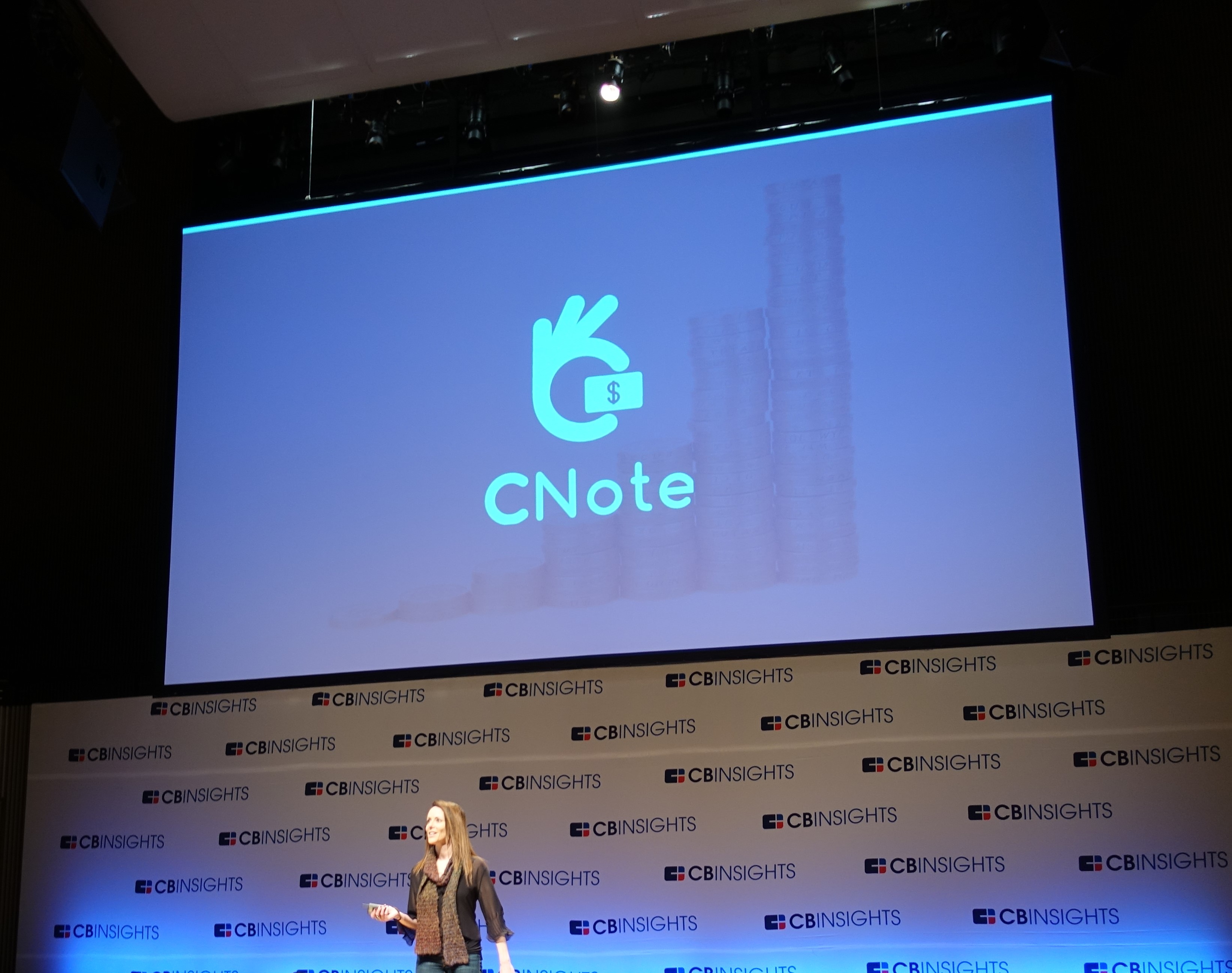 Below Cat talks about the dearth of viable savings products in the marketplace and how CNote not only provides a more attractive return versus existing options but how CNote does so while driving positive social impact. This means a better return for CNote customers while increasing economic opportunity for financially-underserved communities across the United States. With CNote you can do good and do well.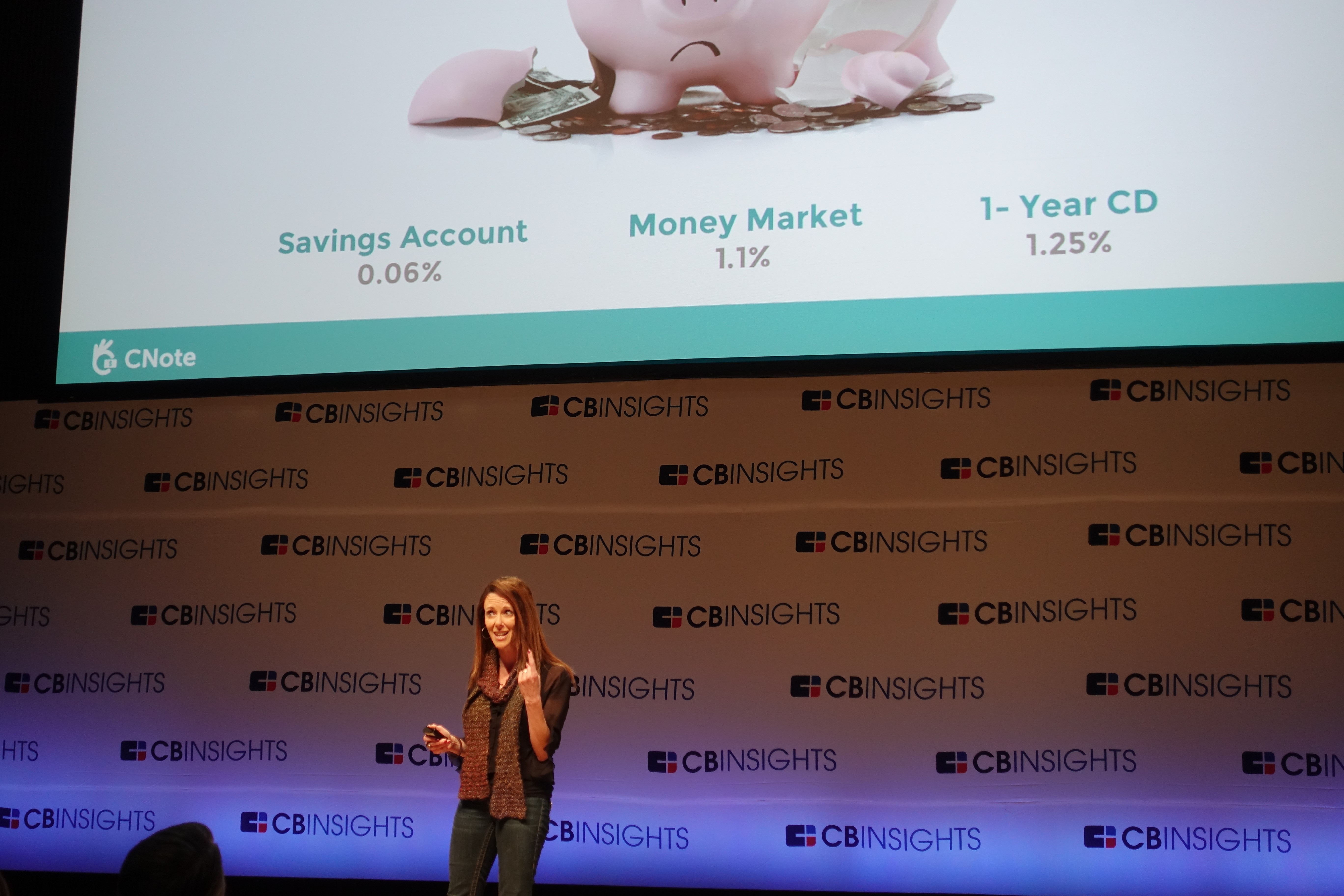 Wrapping up Demo Day
At CNote we are grateful for our selection this opportunity to share our story with potential investors, members, and to increase awareness about our mission of changing finance for the better.
We look forward to all the great accomplishments that are likely to come from these 40 companies over the next few years.
CB Insights runs a great conference and if you're interested in viewing the other sessions from their A-ha! conference click here.