From the time that Dr. Alexia McClerkin broke her ankle in high school, she knew she wanted to become a doctor. Although Alexia didn't end up pursuing a career as an orthopedic surgeon as she'd originally intended when she matriculated at Michigan State, she instead chose to study kinesiology so that she could work with athletes, allowing them to get better and to return to their sports. That passion led Alexia into chiropractic medicine and Houston, where she started her own private practice in June of 2016: just a couple of months before returning to school to become a registered nurse (RN). According to Alexia, she estimates that less than 1% of chiropractors are also RNs.
Alexia's decision to study nursing was rooted in how she wanted to be able to work with her patients as a chiropractor. In chiropractic medicine, providers can't do anything that penetrates the skin, such as administer Botox, while RNs can. Although Alexia was less than enthused at the thought of more schooling, she knew it was the right thing to do to expand the scope of her practice and be able to help the masses. "It was always on the back burner," she said, "and I knew that I wanted to be able to provide these services. I just told myself to stop wasting my time and to just take the plunge and do it."
As soon as Alexia graduated as an RN, she rebranded and expanded her private practice. That's when she expanded her brand to include The Beauty and Wellness Doc, and in July 2020, she moved the wellness clinic from a 1,048 square foot space to a space with over 2,600 square feet, more than doubling the size of the operation. On the medical spa side of The Sports and Wellness Doc, Alexia and her team of two full-time employees (and one intern) offer Botox, dermal fillers, body contouring, medically assisted weight loss, laser hair removal, IV hydration, and vaginal and anal rejuvenation. On the chiropractic side of the business, Alexia offers a variety of traditional services, including adjustments, deep tissue massage, stretching, dry needling, athlete recovery, therapeutic laser, and cupping.
When Alexia initially looked to furnish her new space with equipment and furniture, she met with a lender who told her that they would give her a loan that wouldn't affect her credit. After reading the fine print, however, Alexia discovered that the interest rate was 65% and that she would have to pay an exorbitant loan origination fee. She dodged one predatory lender only to find herself facing another nefarious actor when the first PPP loans became available. The beginning of the COVID-19 pandemic was particularly rough for business, as Alexia wasn't getting patients but she was still paying her staff. She was contacted by a business that said that its staff attorney could help her navigate the PPP application's legalese and help her get her paperwork in order — for $1,000. "It was so shady," Alexia said. "I just told them that I'm going to try to figure it out on my own, but I feel like they were preying on the weak because some people are new to business and just don't know."
One True-To-Their-Word Lender, and One Motivated Mom
Fortunately, Alexia already had a long-standing relationship with TruFund, a Community Development Financial Institution (CDFI) that invests in small businesses in Texas, Alabama, Louisiana, and New York. CNote partners with CDFIs like TruFund in communities across the country, providing business coaching, funding loans, and empowering local entrepreneurs like Alexia. Since launching her own business, Alexia has attended eight different courses offered through TruFund, including classes on how to build your business, obtain funding, network, and grow your business as a woman entrepreneur. Not surprisingly, TruFund called Alexia to ask her if she was planning to apply for a PPP loan and if she needed help with the application. "I had absolutely no idea how to go at it," she said. "But Jessica [Whittington] from TruFund walked me through the process. We went through my finances and made sure everything was in place so that I could get it. She was true to her word. It was so easy and seamless and within a few days, I looked in my bank account and the money was there."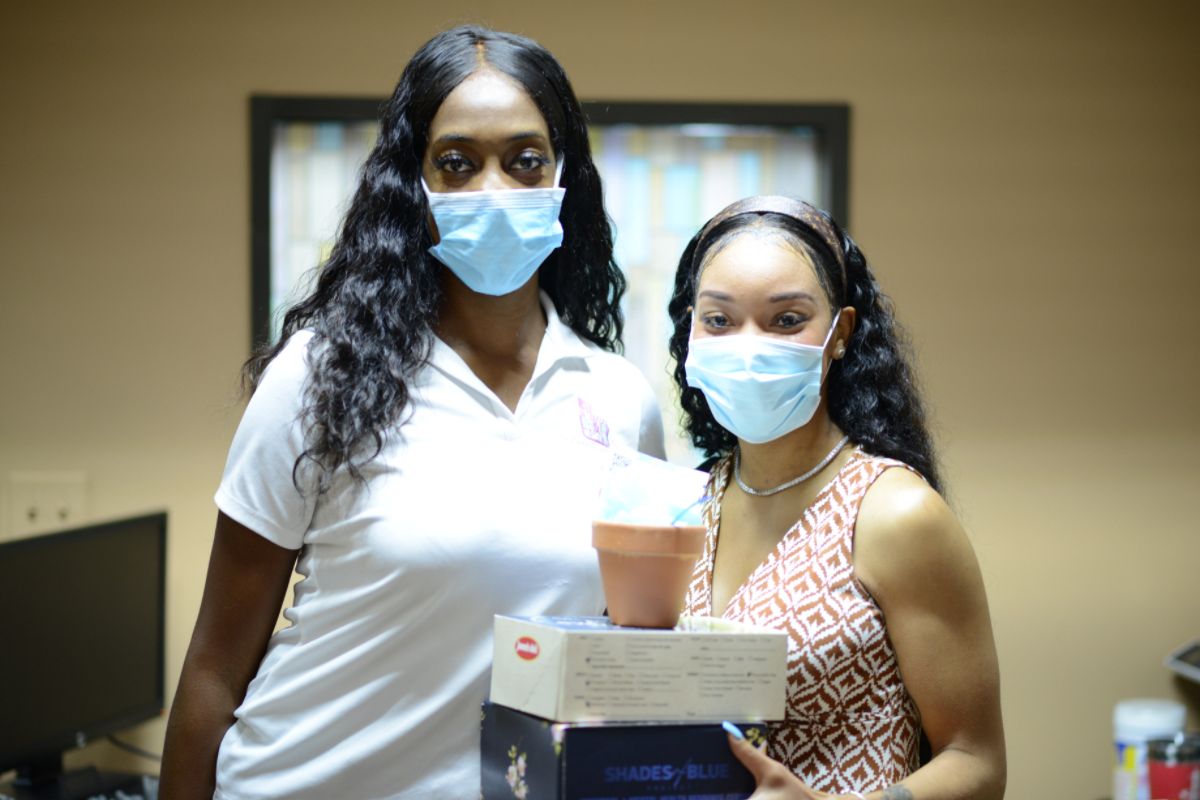 TruFund was also able to help Alexia to navigate the second round of PPP funding, and today, business at The Sports and Wellness Doc is booming. According to Alexia, the pandemic, in a way, has turned out to be good for her business, as the pivot to remote working has left a lot of people with low back, shoulder, and neck pain caused by poor ergonomics and bad workspaces at home. Amazingly, Alexia, who is also a graduate of the Goldman Sachs 10,000 Small Businesses Program, is seeing her best numbers yet, and her revenue has almost doubled, exceeding her goals. While she still feels like she wants to master the ins and outs of her current wellness clinic, its positive trajectory has her dreaming about one-day franchising and scaling her business concept across Texas.
When asked about her most challenging day as a business owner, Alexia notes that every day is a balancing act. In addition to running a business and being a full-time employer, Alexia is a full-time mom (she has a six-year-old and a two-year-old), a graduate student at the University of Texas at Arlington (studying to become a nurse practitioner), a certified prenatal yoga instructor, and the founder of a local nonprofit: 9 Months to 5K. Alexia started the nonprofit in 2018 while she was pregnant with her second son, and the organization educates low-income pregnant women on the importance of health, nutrition, and fitness with the goal of decreasing maternal mortality as well as the rates of preventable diseases and conditions, such as preeclampsia and gestational diabetes. Alexia's nonprofit hosts annual 5K runs and walks (the 2020 iteration was held virtually) and quarterly workshops with topics ranging from financial literacy to dental health. This past Mother's Day, 9 Months to 5K held a community baby shower for members of the public in the parking lot of The Sports and Wellness Doc.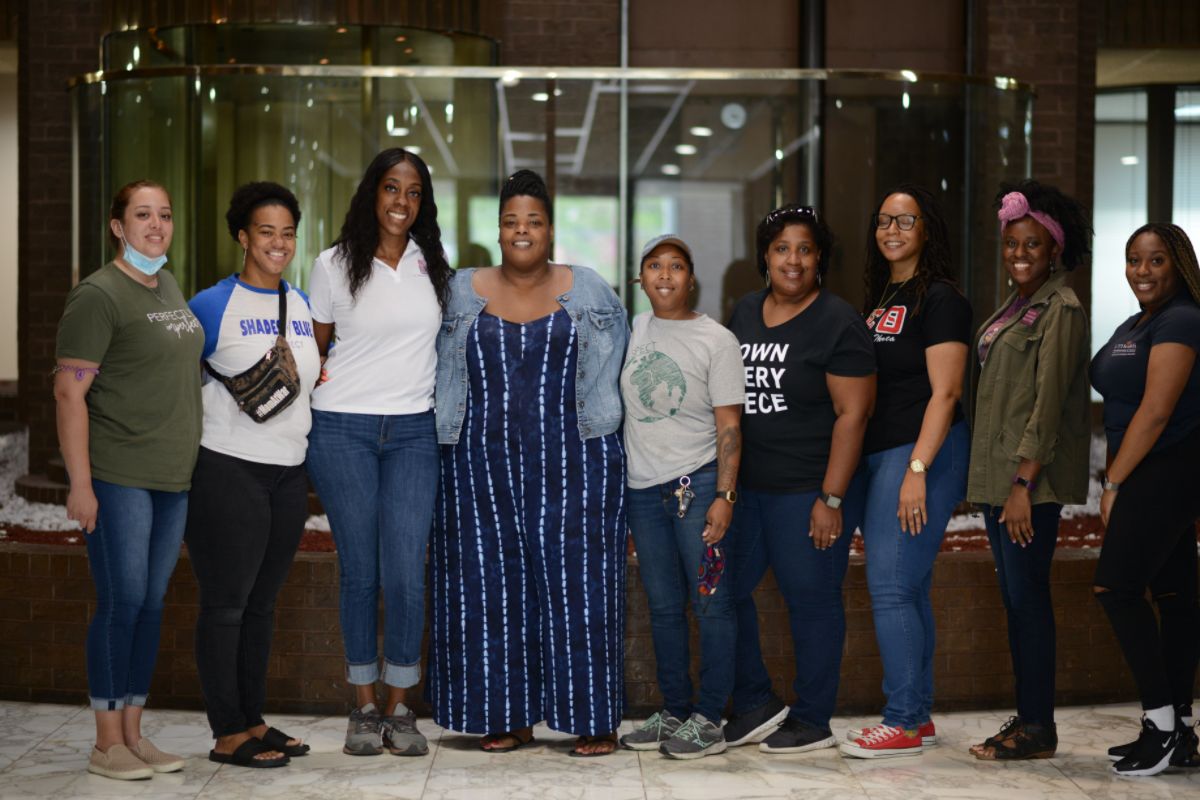 Despite everything that Alexia manages to juggle, she continues to be motivated by those around her, and she's driven by the opportunity to help patients — including not just customers and community members, but also professional and Olympic athletes — to lead healthy pain-free lives. "It's great when you love what you do," Alexia said. "That's what motivates me."
Learn More
TruFund – is a 501 (c) 3 certified Community Development Financial Institution (CDFI) headquartered in New York City with field offices in Alabama and Louisiana. TruFund tailors its financial and technical assistance to the unique needs of each site—from contractor mobilization lending in New York and Louisiana to rural Black Belt initiatives in Alabama.
CNote – Interested in helping create another story like Michea's? CNote makes it easy to invest in great CDFIs like TruFund, helping you earn more while having a positive impact on businesses and communities across America.